Abu Dhabi National Oil Company's (ADNOC) Senior Advisor to Explore Energy Regulation, Financing and Gender Diversity at African Energy Week 2022
Sara Al Awadhi, Senior Legal Counsel at ADNOC, will participate at the upcoming African Energy Week 2022 conference with a strong focus on gender diversity and energy financing and regulation.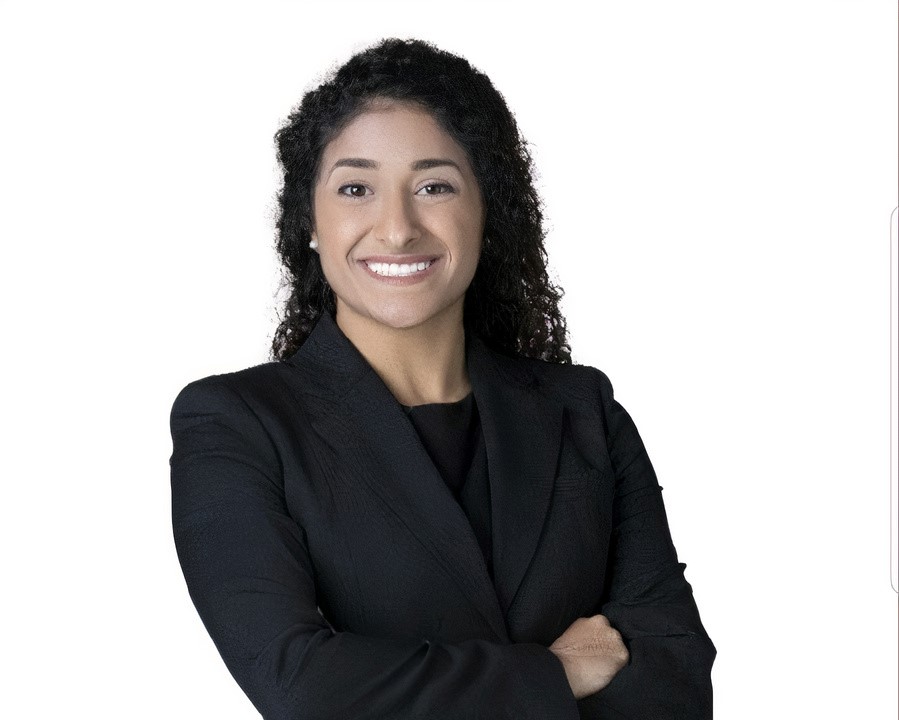 The African Energy Chamber (AEC) is proud to announce that Sara Al Awadhi, Senior Legal Counsel at the Abu Dhabi National Oil Company (ADNOC), will be attending and participating at
African Energy Week
(AEW)  2022, Africa's premier event for the oil and gas sector, which will take place from 18 – 21 October in Cape Town. An energy, infrastructure and project finance lawyer with over 10 years of experience advising governments, financial institutions and corporates on regulatory issues, Al Awadhi is an advocate for gender diversity and women inclusion across the oil and gas sector, and will be instrumental in any and all discussion on African energy. Representing one of the world's biggest oil and gas companies with operations across the entire energy value chain, the participation of Al Awadhi at AEW 2022 will be important in driving discussions around gender equality across the African energy landscape to optimize the market, address energy poverty, fuel industrialization and achieve a just and inclusive energy transition. With women significantly underrepresented across the African energy sector, despite accounting for 50% of the continent's total population, governments and stakeholders need to prioritize increasing the participation of women in the sector if they are to unlock the full potential of the continent's oil and gas potential. Meanwhile, at AEW 2022, Al Awadhi will participate in discussions centered on critical issues including energy and project financing and mergers and acquisitions. With investments across Africa's upstream, midstream and downstream sectors declining due to global climate policies and unattractive fiscal terms and policies, Al Wadhi will join high-level meetings and panel discussions sharing best practices on how African energy producers should reform regulation to attract and boost oil and gas project financing. Moreover, with Africa anticipated to witness an increase in mergers and acquisitions owing to majors offloading assets to domestic and international independents in an effort to diversify portfolios, African energy market players need to be well versed on how best to approach such transactions. As Africa looks to increase the participation of international companies and investors to boost its oil and gas market, services and insights from people like Al Awadhi will be critical. As a lawyer and energy expert, Al Awadhi has been instrumental in helping ADNOC expand operations across the African market with the company signing two contracts for the supply of 1,5 million liters of voyager lubricants to Angola and the Democratic Republic of Congo. Al Awadhi has also played a crucial role in the enactment of power purchase agreements (PPAs) policies in Zambia. At AEW 2022, Al Awadhi will participate in discussions covering the PPA spectrum and how Africa can optimize deal signing and renewable energy project developments to accelerate energy diversification for power security, affordability, reliability and improved access. "The Chamber is honored to have Sara Al Awadhi driving dialogue around how Africa can enhance women participation in energy and how the continent can reform its regulatory frameworks to boost energy financing, mergers and acquisitions as well as PPAs to ensure the full exploitation of energy resources to make energy poverty history by 2030," states NJ Ayuk, Executive Chairman of the AEC, adding that "The AEC is committed to expanding its collaboration with industry stakeholders to increase the participation of women in driving growth across Africa's oil and gas sector." In this regard, the AEC will ensure that over 30% of speakers at AEW 2022 are females who are active in the energy sector. Under the theme, Exploring and Investing in Africa's Energy Future while Driving an Enabling Environment, AEW 2022 will host Sara Al Awadhi and other female energy leaders in serious discussions around improving the participation of women in technical and executive roles.
Media Contact:
For sales related inquiries please contact sales@aecweek.comFor attendance related inquiries contact registration@aecweek.comFor speaker related inquiries contact speakers@aecweek.comFor media related inquiries contact media@aecweek.comAbout African Energy Week (AEW):AEW 2022 is the AEC's annual conference, exhibition and networking event. AEW 2022 unites African energy stakeholders with investors and international partners to drive industry growth and development and promote Africa as the destination for energy investments. Key organizations such as the African Petroleum Producers Organization, as well as African heavyweights including Equatorial Guinea and Nigeria, have partnered with AEW, strengthening the role the event will play in Africa's energy future.
*Source African Energy Week (AEW)