5 cases of Monkey Pox Disease recorded in Ghana
By Papisdaff Abdullah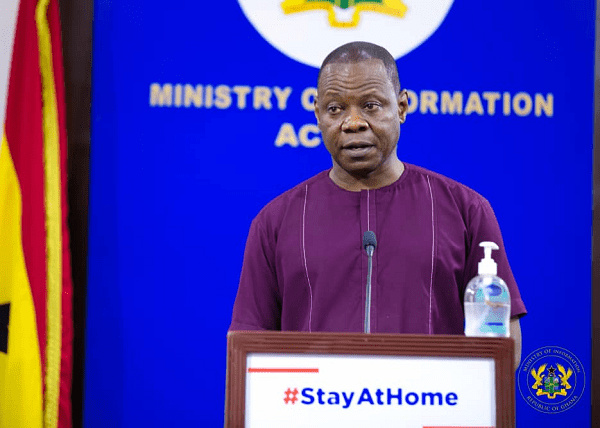 Ghana has documented five cases of the Monkey Pox Disease, the country's Health Service has said. The Director General of the Ghana Health Service (GHS), Dr Patrick Kuma Aboagye, who made this known at a News briefing, said the cases were recorded in three regions; namely, Eastern, Western and Greater Accra. According to Dr Aboagye, a total of 12 suspected cases have been investigated since May 24, 2022. He added that one of the cases involves a Ghanaian who travelled to the United States of America.
Addressing the media in Accra at the presser the  Director-General of the GHS, Dr Patrick Kuma-Aboagye said death has been recorded among the cases, neither is anyone in a critical condition. Monkeypox is a rare but potentially serious viral illness that can be transmitted from person to person through direct contact with body fluids or monkeypox lesions.
It is endemic in Nigeria and Cameroon and is transmitted from an infected animal (squirrels, rats, dormice, monkeys etc)or from infected humans. Human to human transmission can occur through the following: skin-to-skin contact, face-to-face contact, mouth-to-skin contact. It can also be spread through touching bedding, towels, clothing or objects used by an infected person.
Symptoms
Signs and Symptoms include fever, swollen lymph nodes, headaches and muscle and back aches. It also includes, general bodily weakness, rash with blisters on face, hands, feet, body, eyes, mouth or genitals.
Vaccination
According to Dr Kuma Aboagye, there is currently no treatment for Monkey Pox. He added that although there is a vaccine available for the Monkey Pox disease, it was currently not available in Ghana. "But I don't think we have reached a stage where we will call for vaccination in Ghana," he said. He further noted that the cases being recorded were mild to moderate.