Zoom On Basketball Africa League With John Manyo-Plange
By Ajong Mbapndah L*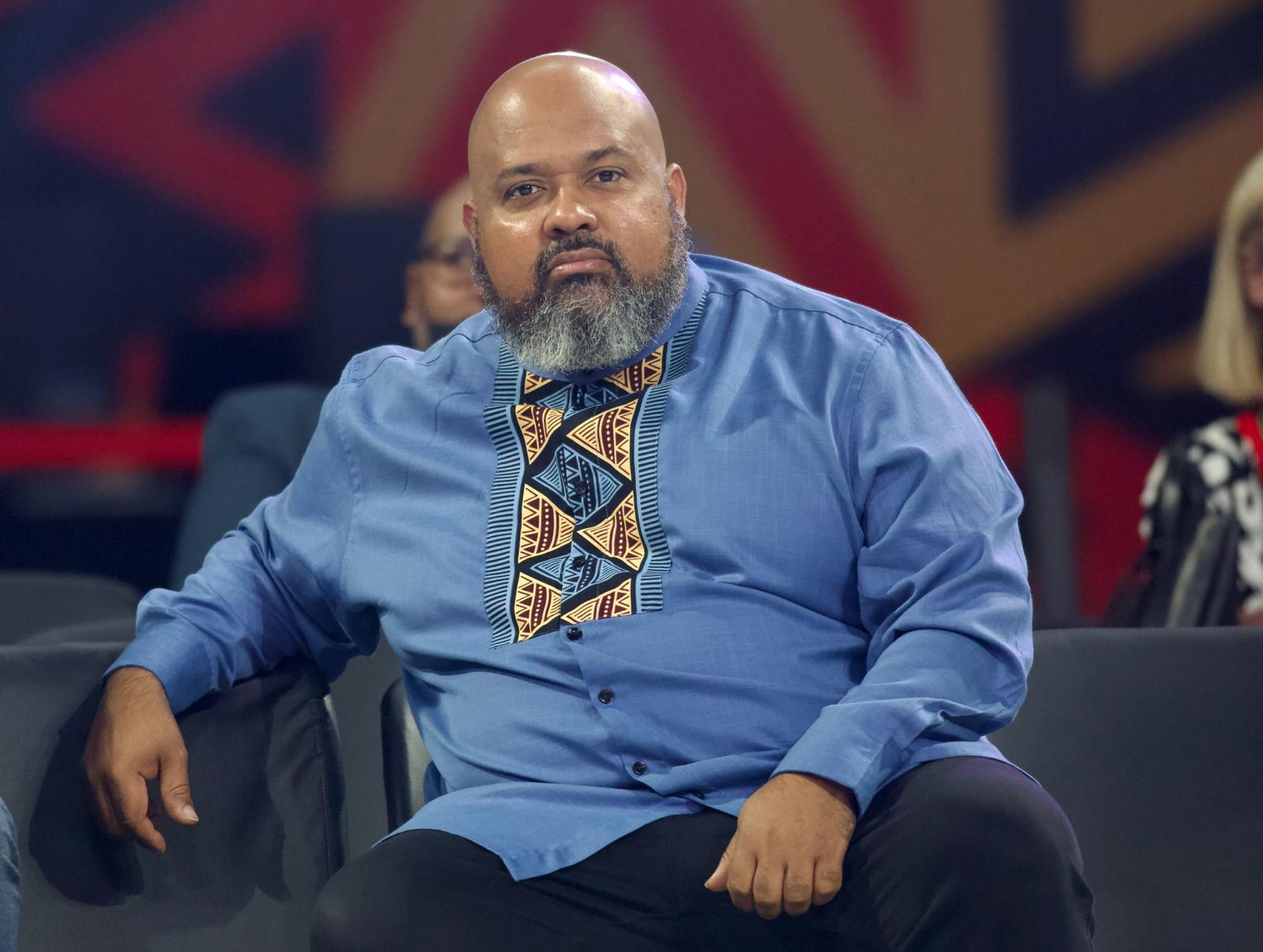 A brilliant concept, solid vision, abundance of talent, competent and dynamic leadership coupled with a strong response from the public have contributed to making the Basketball African League a force to reckon with in its first two seasons.
The rise of   BAL has given fresh meaning and importance to the sport in the continent. Beyond the sporting aspect, it is also an economic engine says John Manyo-Plange Vice President, Head of Strategy and Operations at the Basketball Africa League
"We are here to be a catalyst for growing and expanding the entire ecosystem for sports and entertainment on the African continent. Part of that is spurring sports tourism – so moving this around so that we can showcase world-class modern-day infrastructure and African cities is part of our strategy," says Manyo in an exclusive interview with PAV.
While the initial season was limited to Kigali, Rwanda, season two started in Dakar, Senegal, moved to Cairo Egypt and will end  in Kigali Rwanda. With over 20 years of experience in the NBA's global operations and management, John Manyo-Plange believes firmly on the mission and potential of the BAL. In Between a hectic schedule and in the heat of season two games in Cairo, he took time out to field questions from PAV on the growing stock of the BAL, its potential and perspectives.
 Could we start with an introduction to the Basketball Africa League and what motivated its creation?
John Manyo-Plange: Basketball Africa League otherwise known as the BAL is the premier Pan African club basketball competition on the continent. When you think about it from a sporting perspective, you think of the champions league for club basketball on the African continent. It is a league that allows us to wrap our arms around the entire continent and showcase the best that Africa has to offer from a club basketball perspective.
May we know the relationship or link between Basketball Africa League and the NBA?
John Manyo-Plange: The Basketball Africa League is one of the five affiliate leagues of the NBA, so when you think of the NBA you think of it in terms of these overarching branches that have lots of very interesting and global products underneath it. From a league perspective, we have the NBA, we have the WNBA, G-League, 2K League and now we have the BAL; the fifth affiliate league and the only one that is outside of North America.
 How has this league fared since its creation; we understand it is in its second season.
John Manyo-Plange: We have been thinking about the BAL from a formation standpoint for many years and have built the foundation for it for a minimum since 2010 or before then. The NBA has been coming on to the continent for tours, but we decided in 2010 to open up physical offices and boots on the ground. We opened an office in South Africa and that office then built and developed the sport of basketball from an NBA perspective; built the brand; built the business for the following ten plus years – things like grassroots basketball, junior NBA programme, Basketball without Borders and then built an academy for promising young professional basketball players in Dakar Senegal and have a plan to expand that network across the continent. Very early on, we had this thought that to grow the brand and grow the business and sport, we needed to put into place a top tie professional elite basketball league that will be on the continent to showcase African talents. We had been planning this for years and we were slated to launch in March 2020 then the pandemic hit, and we were really about a week for the launching and had to take a step back and recalibrate.
We were able to launch in a bubble format last year in Kigali, Rwanda, where we play the entire season in a safe and secure health and safety bubble. Zamalek came out as the champions. For season two, we are looking to be ambitious, and we decided to play in three different countries. We started the season playing in Dakar, Senegal in March and we are here playing in Cairo in April and we will be taking the playoffs and finals back to Kigali in May.
What criteria does BAL use in selecting the teams participating?
John Manyo-Plange: The club infrastructure here on the African continent varies depending on the country that you are in. some countries have a very strong domestic league, and there are other countries where it is not so much a professional ecosystem. But we wanted to find a way to make sure that the BAL was acting as a catalyst for the growth development and investment in the sport of Basketball. The format that we came up with was to look at those countries that we felt had a big population, strong economies and good basketball pedigree. You have countries like Angola, Senegal, Egypt, Morocco, and Tunisia and in these countries, we decide that the domestic league champions of that country will automatically qualify for the BAL. so, out of the 12 teams, six countries fit that criterion.
The other six are then open slots that are available for the rest of the continent that can compete. In the first year, we had about 38 countries out of the 54 that were competing for those six additional slots. Those qualifying tournaments are running in conjunction with FIBA and start in the September – October timeframe and go into the middle of December. Coming out of that we then have our 12 teams because those six then join the other six that came from the automatic qualification by terms of their champions automatically qualifying for the BAL.
Africa has 54 countries, what plans do you have going forward to ensure that the games are evenly spread to cover the entire continent?
John Manyo-Plange: The ideal scenario for us will be to have a league where you can have your teams and play home and away matches – that is the classic format we all know. If you have Zamalek playing Nigeria, you will be playing in Cairo and Lagos. If you had Ghana playing Cameroon, you will either be playing in Accra or Yaounde. But we also have what we consider to be a global product and so certain standards must be met for us to be able to showcase Africa to the world in a proper light. For us to do that there must be some basic and minimal infrastructure – so the current state of stadium and facility development on the African continent is not consistent. Some countries have favourable facilities and others don't. If you go into this with the 12 teams and you are not sure which countries are going to qualify, you are not sure which facilities you are going to have access to, to put on this world-class product you need that certainly and that time to plan.
What we decided on was a caravan format – where we bring all 12 teams to one location, or we split it where for this year we have two conferences (6 teams for the Sahara conference and 6 teams for the Nile conference) and brought each of the conferences to different locations to play. Moving these games to different locations is definitely on the agenda for us. We are going to go where there is decent infrastructure, we are going to go where the basketball ecosystem is starting to grow and become more robust, there is interest in investing in it and we want to be the catalysts for that.
 In addition, it is very important for us that the BAL is not just a sport, it is also an economic engine. We are here to be a catalyst for growing and expanding the entire ecosystem for sports and entertainment on the African continent. Part of that is spurring sports tourism – so moving this around so that we can showcase world-class modern-day infrastructure and African cities is part of our strategy.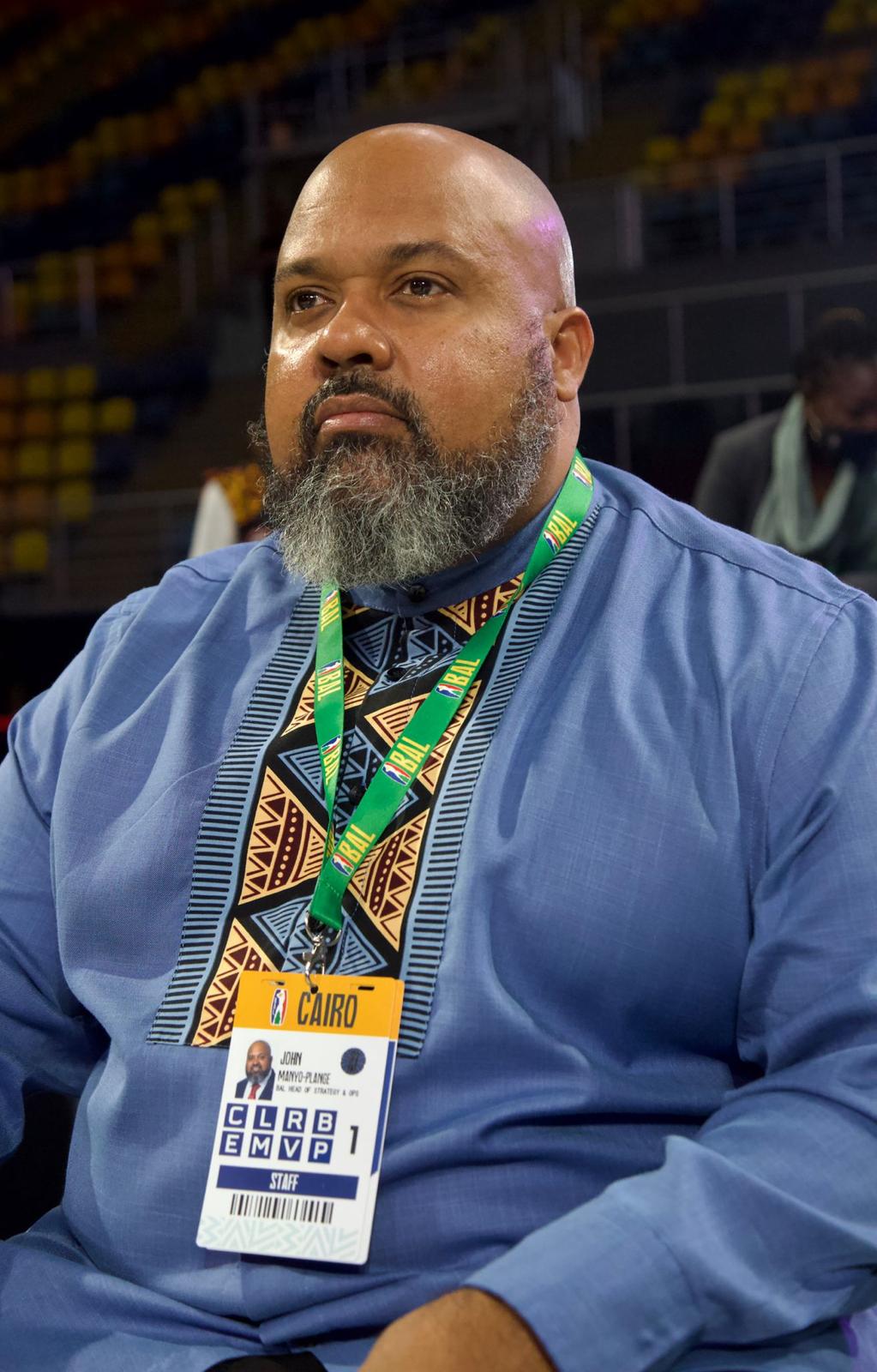 How has the public reacted to the emergence of the BAL?
John Manyo-Plange:  The evidence speaks for itself – the reception has been incredible, and our president Amadou likes to say that he doesn't know if this is to be taken as a compliment or otherwise but people keep saying that they don't believe that this is happening in Africa. For us, we want that to be something that is normal, and no one has to say that. Why can Africa not deserve a top tier world-class product that is of such high quality that it is broadcast in 215 countries around the globe? That is part of how we thought about the league- the same standard that we have at the NBA. It is a global standard, and it is a product that is made in Africa for Africans by Africa – showcasing Africa's talents but consumed globally.
In terms of monetary value, how much is BAL worth now, and what projections do you anticipate for the future?
John Manyo-Plange:  It is not for sale, and we have not put a number on it, but rest assured that it is incredibly valuable to us, and we are looking forward to its growth and expansion over the years to come.
Could you share with us some of the issues and challenges you have had in running the league.
John Manyo-Plange:  Some of those challenges we have already spoken about – about the fact that we have fifty-four countries that are in different stages of development from an infrastructure standpoint and different states from an organizational standpoint, from a political standpoint. When you play games in China, you still have a billion people, but they are all under one country and one umbrella. When you move from place to play or city to city you don't have to go through customs and go through immigration checks. Those pose serious operational challenges for us but as Africans (I am originally from Ghana) that is also what we embrace and the diversity of that billion people that is what makes this a credible unique so that we all feel the same way. A Cameroonian feel very strongly about its culture and we want to embrace that – a Nigerian feels very strongly about their language and food, and we also want to embrace that. As much as this is Africa, it is also very specific to the countries, and we try to weave that into the product that we put on.
 What kind of relationship does BAL have with local basketball federations across the continent and any other programs you have given helping to grow the game and local talents?
John Manyo-Plange :  The good thing about this  is that when we started conceptualizing the idea of the BAL, we could have just decided that as the NBA we will come in and put up our product into the market place but we felt it was important for us to help the local ecosystem grow and develop from all aspects of the sports – not just on the court, but off the court as well from an administrative standpoint. The first thing we did is to partner with FIBA – the BAL is a product that is born of this partnership between the NBA and FIBA. By default, the national governing bodies are part of us as we go, and this product is owned by them as much as it is owned by us. In addition, we have very strong relationships with all of the federations,                                                                                                                                    and we are pushing to help grow and develop that ecosystem by doing training programs for referees (even indicative of how the league is structured4).
When you look on the court, there are three referees, one of those is a G-League ref – this is a very highly trained and skilled referee that is on the floor. Over the year, we have our pool of African referees that we are training, educating and turning into world-class professionals in their field. Having that G-League ref there to mentor them, train them and work with them on the court is an example. We are doing the same thing on the coaching front, doing the same thing for player development and not just on the court itself but seminars and programs that look to educate them off the court as well.
As we wrap up this interview, looking forward what gives you hope for BAL and what are your fears, how do you envisage the future?
John Manyo-Plange :  I think for us the hopes and fears for BAL are tied to the hopes and fears of the African continent. As much as this is a product that is in the sports and entertainment space, we are operating within an ecosystem of communities and people and ultimately it is really about how our product-the game brings people together. So, the hopes and fears of the BAL are directly tied to the hopes and fears of the people of the African continent, and we hope to be a catalyst for helping to grow and develop and push forward the continent that we all love so much, that runs in our veins and move that forward.
*Culled from May Issue of PAV Magazine