Zimbabwe:Spotlight Initiative Program set to eliminate child marriages, sexual exploitation and violence against women
-Merck Foundation walks the talk, setting the ball roll to make Africa overcome various challenges…..
By Nevison Mpofu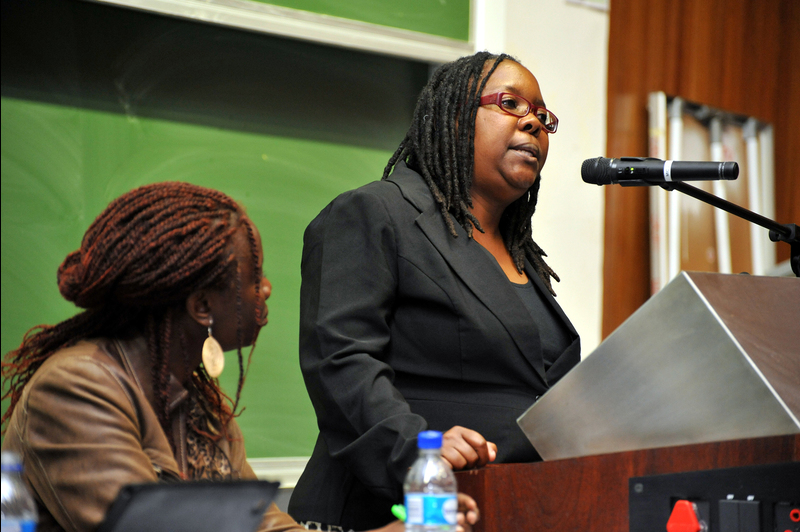 Zimbabwe…..High increase of child marriage prevalence according to the Multiple Indicator Survey indicate that child marriage abuses are high as 40% in rural areas , 21,3% in urban . This comes as well with the Zimbabwe Gender Commission intention to conduct national inquiry on sexual exploitation and abuse of young girls, including those with disability .This was learnt at a workshop recently held in Harare
In Zimbabwe after the elimination of some harmful cultural practices as well as in Africa, religious sects of apostolic churches are still found guilty of sexual abuses and violence against women .A true example is of what happened to Anna Machaya now refereed as a case of special attention. In 2021, a 14 year old girl above named died while giving birth at a clinic. This came at a time the country was preaching about ending child marriages. According to the UNDP Country Resident Representative Mia Seppo the prevalence rate increase of child marriages continues to increase especially during and post covid 19 era.
"The increase of prevalence rate in child marriages continue to increase due to several factors related to religion, economic hardships post covid 19 era .Child marriages resulting from religious issues comes top relating to the case of Anna Machaya a girl who died while giving birth.
"Under spotlight initiative , UNDP in conjunction with the Justice Law and Order Sector , JLOS have focused on the operationalization of the national action plan on ending child marriages with particular attention to strengthening local capacities of JLOS institutions which are critical actors in justice delivery to prevent sexual gender based violence"".
"We enhance research and dissemination of evidence based on good practices relating to the prevention and elimination of child marriages. It is therefore important to strengthen monitoring and impact assessment of existing policies and programs as a means of ensuring their effectiveness and implementation".
Virginia Muwanigwa Zimbabwe Gender Commission Chief Executive Officer said the commission has the function to monitor issues concerning gender equality to ensure equality as provided in the constitution. It goes further to carry out research, find out more about issues affecting both women, girls, men and boys. The research further goes deep to look at social, economic and political justice at national level.
"" It is the work of Zimbabwe Gender Commission to monitor issues in line with gender equality as in the constitution. Further we go deep into looking at how people are affected socially, economically and politically.
"Existing harmful practices to be eliminated at the moment relates to religion in apostolic faith churches, or even in some churches this still exists. However child marriages are more in the apostolic churches. We need to do any inquiry, find out what more affects young girls and women. This makes us eliminate sexual exploitation, sexual abuse and violence on women.
"We do investigations and make legally binding recommendations for removal of all cultural practices which increase prevalence rates of child marriages. Let's ensure women , girls enjoy rights which keep them safe and secure , protected from all forms of abuses as enshrined in the constitution as well in the Convention on the Rights of the Child , (CRC ) and the Convention on elimination of all forms of abuses against women , CEDAW  , Covenant on civil and political rights and some international instruments .
UN -WOMEN COUNTRY REPRESENTATIVE Fatou Aminata Lo advocates for Africa women and girls the right to stay safe and protected..
Fatou Aminata speaks on behalf of the whole of Africa to stand up and fight against all forms of abuses sexually more to say to an extent. Africa has many challenges in line with bad practices like early child marriages driven by economic issues. Zimbabwe is one good example. Girls get marriage in secret ways at very early age under 16 years, age of sexual consent.
Africa has challenges at hand. Such social challenges have been in the continent for several years caused by colonial imbalances, colonial influence, poverty caused by lack of education and vulnerability driven by social, economic and political issues to be addressed. Several bad practices no longer exist in the continent because of policies, laws, international instruments and the changing times.
"Africa needs to eliminate all forms of sexual abuse, exploitation, violence and discrimination. Social cultural practices off- course are slowly moving out of the continent but still we have to push on and remove the most bad practices which have existed over decades since pre -colonial  days .Once all bad practices , like norms , values , customs and religion goes out of Africa then we walk the talk ""
Merck Foundation walks the talk in Africa….
Merck Foundation led by Dr Rasha Kalej is walking the talk in the African continent. This organization strives to end child marriages, educate these girls and make them become tomorrow leaders. It achieves this by empowering women. By so doing they end all firms of inequalities, a thorn that pains many women. Infact this has been a challenge but such organizations have gone long to educate women, empower them with equipped education, skills development and imparting knowledge related to sustainable livelihoods." Educating Linda Program "targets young girls who have faced education marginalization due to colonial imbalances thirty years after Africa became free, independent. In one of her quotes she goes,
""Merck Foundation us very keen on girl child education. It is sad to note that some brilliant girls drop out of school due to lack of basic necessities such as fees and uniforms .This is the reason why we are initiating this program meant to empower these young girls"
Merck raises awareness on health challenges related to diabetes. It therefore runs training workshops , trains Medical Practitioners , Doctors, Oncologists  and other health personnel so that they get back to communities to fight against these communicable and non-communicable diseases which have caused social and economic challenges in Africa .
The philanthropic Foundation calls for a united front to end as well infertility and stigma around it . Dr Rasha Kalej has addressed conferences where she met health professionals in the field. It expands professional capabilities in scientific research, technology and health care .The foundation has done deep researches, coming up with challenges and trying to end these challenges by addressing issues standing as factors along the way .This is the reason why we are initiating this program to support educational needs so that they reach their potential and pursue their dreams"" Dr Rasha Kelej, CEO of Merck Foundation, President, Merck More than a Mother.
"Educating Linda project has been rolled out to help young un-privileged but brilliant hard working, sharp in class girls pursue their education to the end .Girls pursue their dreams in life through quality education" . In her last meeting in Accra Ghana, Dr Kelej said
"" I am very happy with the passion that First Ladies have about girl education. I realise there is need for some support as there are many brilliant girls out there who are struggling financially and socially to meet their educational needs. Therefore we started "Educating Linda 'Program to contribute to the future of these girls as part of the Merck More than a Mother Campaign. I strongly believe that empowering women starts with education to enable them to be healthier, stronger and independent .Women are more than mothers ""…………………………………………………………………………………………………………
*Nevson Mpofu is currently pursuing higher and tertiary education on Sustainable Development. He is a Development Studies Lecturer and Multi-Awarded Journalist.