The Empowerment of Women in Agriculture is a Necessity: Businesses Must Play Their Part
By Tori Abiola*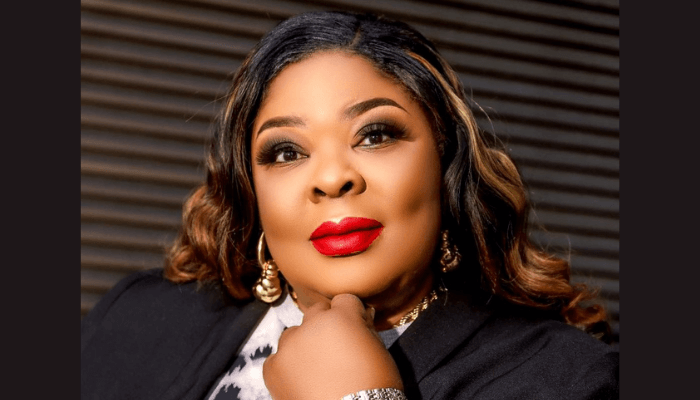 The empowerment of women is one of the core pillars of successful development and must play a key role in any successful development programme. Responsible for improving food security for 80% of the world's poor according to the World Bank, agriculture is an industry where gender equality simply has to be the norm.
Leading international organisations and NGOs including the World Bank and Oxfam have frequently drawn parallels between equality and poverty. Oxfam for instance have noted the current production gap between male and female farmers, where women currently produce 20-30 percent less than men. The organisation has said that if this gap is eliminated, global hunger can in turn decline by 17 percent.
Central to efforts seeking to buck this trend are the works of private businesses, particularly those in the agribusiness space either reliant on smallholder farmers for their business or who seek to further their development. There should ultimately be no reason why women in the farming industry do not have the same tools as men when trying to cultivate their own success.
Indeed, the founder of the Rural Outreach Programme and editor-in-chief of the Africa Journal of Food, Professor Ruth Oniang'o, has emphasised the importance of 'moving away from rhetoric' and truly involving women in all facets of development.
Global agribusiness companies like Tingo, Inc., Africa's leading Agri-Fintech company, spearheaded by CEO Dozy Mmobuosi, epitomise good governance and understand the importance of not only giving back to the community, but actually framing their business entirely around the needs of Nigerian smallholder farmers, of which women account for more than 70% of the workforce in some regions.
In tackling the issue of agribusiness inequality, Tingo Mobile recently announced an annual fund of N2.5bn (over $6m) dedicated to providing grants to leading female farmers in Mmobuosi's native country of Nigeria.
The first of these grants was awarded (around $1,500) in November 2021 to Etimbuk Imuk, a mushroom farmer in Nigeria who passionately explained that she would use the grant to register with the National Agency for Food and Drug Administration and Control (NAFDAC) to ensure her produce could be available on supermarket shelves. This would subsequently allow her farm to firmly be put on the map and for her production capacity to increase.
Increasing crop production and ensuring the development of farming communities of course requires a great deal of financing from both states themselves, NGOs and businesses. In Angola, for instance, the government and UN-supported Agrarian Development Support Fund (FADA) under the stewardship of development consultant Dr Steve Ogidan, injected $26.3m in 2020 to enhance crop production by offering credit to family farmers, largely comprising women.
Grants like this will provide critical capacity building training to further support financial and digital inclusion throughout Africa.
The 2021 Global Agricultural Productivity (GAP) report found that agricultural producers themselves contribute, on average, 78 percent of total investment in their farming operations. In countries where over 70 percent of farmers live on less than 2 dollars per day, they need this money to simply survive, let alone invest in their farming operations.
This is precisely why such loans are incredibly important for these farmers and why more businesses should be looking to play their part in facilitating positive socioeconomic change in Africa.
The World Bank has identified a host of factors holding back women in the agriculture industry in countries predominantly in Africa. Such barriers to development include finance, land rights, education and a lack of access to new technologies essential in this field. When companies offer financial assistance, access to leading technology and empower those pivotal to Africa's agribusiness sector, positive change comes about en-masse.
In addition to the provision of grants like above, Tingo's multitude of unique product offerings such as their Nwassa Agri-marketplace platform is providing market access to over 9 million farmers in Nigeria alone, enabling local farmers to reap the benefits of technology first-hand and have access to a marketplace for their high-quality produce.
Tingo is of course not alone in advancing the needs of smallholder farmers. Major global players such as Unilever and Coca-Cola have recognised the importance of empowering smallholders in Africa and beyond, launching similar projects to Tingo elsewhere on the continent aiming to curb waste and help farmers secure access to online marketplaces for their products.
Other smaller companies such as HerVest also aspire to enable financial and digital inclusion of women in business.
All efforts like these should be applauded and replicated if we seek to truly maximise Africa's potential and make it the world's breadbasket. Ignoring smallholder farmer needs simply cannot happen.
The President of Tingo, Inc, Chris Cleverly recently spoke with Forbes Africa about the company's operations and core business model which is predicated on the notion of putting farmers first.
Cleverly described Mmobuosi as a founder who has built a business in Nigeria 'as a response to the actual needs on the ground' by creating a genuine community that supports the products and the work that Tingo is trying to do by 'making the farmer the hero of the story'.
The group is hoping to launch a fund to provide an additional $100m in loans to predominantly female farmers in Nigeria over the next 3 years, an amount that would simply change the game altogether, paving the way for farming equality and the growth of the sector.
Talking about Tingo's grants to smallholder farmers and the recognition of their work, Mmobuosi explained his excitement in seeing 'a new generation of agricultural pioneers, leaders and innovators' in Nigeria, emphasising how the awards and prizes received will help leaders become role models for future generations.
It is through business operations like this that the socioeconomic landscape of Africa is changing to one where all farmers, both men and women, can thrive and be part of an ever-growing African economy.
By placing the farmer at the centre of operational practices, large businesses are tackling complex and major issues such as food insecurity and gender inequality head-on. It is precisely through action like this that seeds can be sown for future success in Africa.
*Tori Abiola is the Founder of Women of World Entrepreneurship & Empowerment (WOWEE) and Tori Aduke Agency. She is also International Conference Director for Africa's leading investing platform for the energy sector, Africa Oil and Power (AOP). With over 25 years of experience, working with major global companies such as Pfizer and Montgomery West Africa, Tori frequently talks about the importance of empowering African women as entrepreneurs.