The African Energy Chamber (AEC) Commends Angola for its Upstream Achievements and Continuous Drive for Natural Gas
Through the introduction of licensing rounds, large-scale project takeoffs and industry-focused energy events, Angola is positioning itself as a leading hydrocarbon market in 2022 and beyond.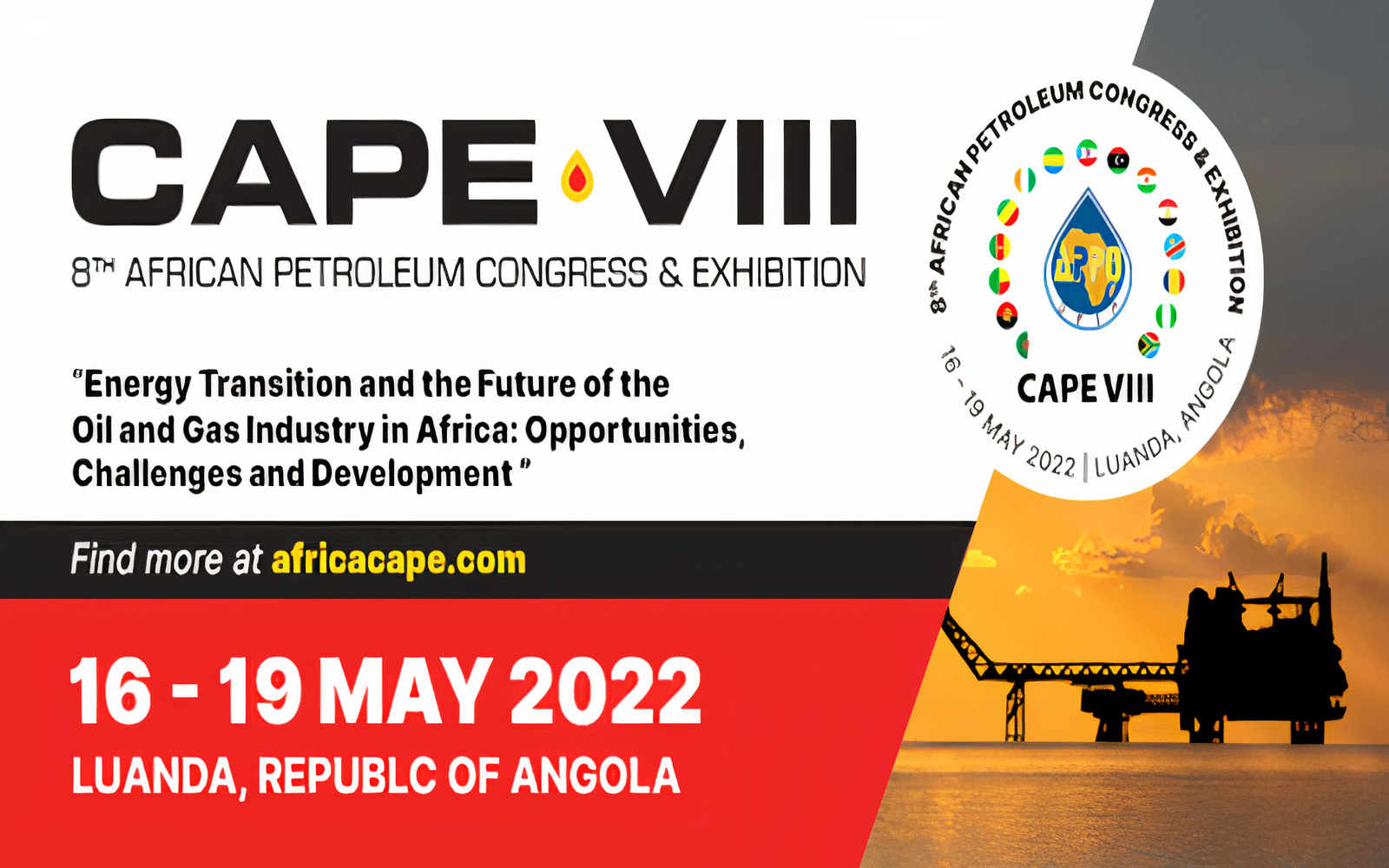 Backed by significant oil and gas resources, market-driven regulation and a drive for an Africa-focused energy transition, Angola continues to make significant progress to improve energy access and security in Africa. Led by the Ministry of Mineral Resources and Petroleum, the national oil company (NOC), Sonangol, and the national regulator, the National Agency of Petroleum, Gas and Biofuels (ANPG), the country is driving investment and development across multiple facets of the energy sector. In 2022, and through upstream developments, a drive for natural gas and large-scale energy events, Angola is set to enter a new era of hydrocarbon success, serving as a blueprint for other resource rich countries in Africa.
th
 African Petroleum Congress and Exhibition (CAPE VIII) from May 16-19, 2022. Organized by the African Petroleum Producers Organization, the Government of Angola and AMETrade, CAPE VIII will take place under the theme, "Energy Transition and the Future of the Oil and Gas Industry in Africa: Opportunities, challenges and development." "As the voice of the African energy sector, the AEC is proud to endorse the upcoming CAPE VIII, offering our full support both leading up to and during the event. The AEC supports the event and Angola and believes that CAPE VIII will play an instrumental role in driving investment and development in African energy while providing a platform for a real and honest discussion on the issues of energy transition. During CAPE VIII, the Chamber will be attending and leading a strong private sector delegation into Angola where we will promote local partnerships and local content while urging governments' to fast-track deals – specifically, gas-related deals," states NJ Ayuk, Executive Chairman of the AEC. Angola is also set to play a leading role in the continent's premier energy event, African Energy Week 2022 – taking place from October 18-21 in Cape Town. During the event, H.E. Minister Azevedo will be delivering a keynote address, promoting Angola's upstream developments, the country's drive for natural gas and future investment opportunities.
Source African Energy Chamber
While Angola enjoys the standing as the third largest oil producer in Africa – producing an average 1.2 million barrels per day (bpd) in 2021 – the country is determined to ramp up production through the scaling up of exploration. Notably, the Ministry of Mineral Resources and Petroleum – led by H.E. Diamantino Pedro Azevedo – aims to leverage both Sonangol and the ANPG's expertise to grow the sector. This has been done in two predominant ways. Firstly, following Sonangol's restructuring in 2018, the NOC surrendered its concessionaire role to the ANPG, enabling the company to reshape its focus on its capacity as an upstream operator. In 2022, this has seen Sonangol expanding its portfolio and putting several high-profile assets on sale. In the last week alone, Sonangol announced the sale of two assets to new entrant Afentra and three blocks to Sirius and Somoil, generating much-needed income while allowing the NOC to focus on its role as operator. Secondly, through the introduction of licensing rounds, Angola has enhanced the competitiveness of its upstream sector while making a strong case for investment. To this effect, in 2019, the ANPG launched a six-year licensing round, leading to 45 proposals with a total investment of $1 billion from fifteen companies in the 2020 licensing round. More recently, in February 2022, the ANPG launched the third bidding round which saw global oil majors including Eni, TotalEnergies and Equinor submitting proposals. The introduction of these rounds, coupled with fiscal reforms including the halving of tax royalties and income tax for marginal discoveries, have seen an uptick in international penetration in Angola, and H.E. Minister Azevedo has been instrumental in this regard. Meanwhile, both H.E. Minister Azevedo and Sonangol have placed natural gas at the center of the country's developmental agenda. Representing the fuel of the future in Africa, the development of Angola's gas reserves could accelerate electrification, industrialization and revenue generation on a large-scale basis, and therefore, Angola is focused on scaling-up investment in this high potential sector. Efforts in this area have already shown success, with Chevron announcing a final investment decision in January 2021 for the 480 million cubic feet pipeline that will transport gas from the Sanha Lean Gas project in Cabinda to Luanda's processing facilities. Additionally, with global supply being disrupted by the ongoing Russia-Ukraine conflict, Angola has positioned itself as the preferred supplier to European markets. In April 2022, Angola signed a deal with Italy to boost gas exports as the country looks to reduce its reliance on Russian energy, thereby ensuring Angola emerges as a top global exporter. With major developments underway across Angola's oil and natural gas sectors, the country is more ambitious then ever to ensure adequate investment is directed towards these activities. In this regard, the ministry has and continues to make a strong play for investment at Africa's energy events, with the country set to host the 8