Tanzania's President Samia In Ghana For Her First Trip To West African Countries
To receive trophy sponsored by AfDB
By Prosper Makene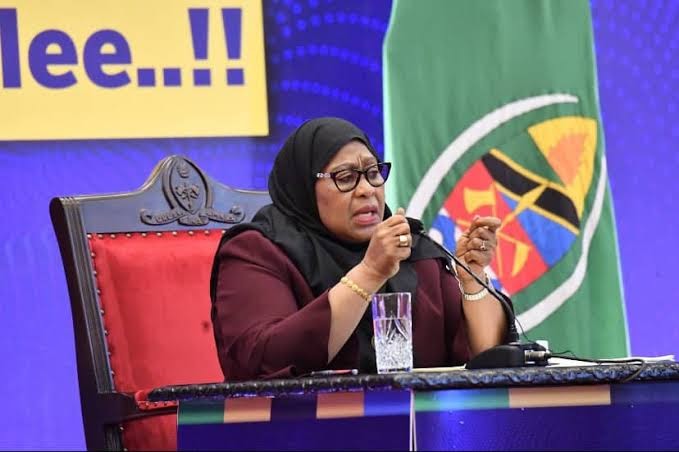 Tanzania President Samia Suluhu Hassan will land in Accra today for the three-day visit to Ghana as her first trip to West African countries since she took power as Tanzania head of state in 2021.
The statement from state house revealed that while in Ghana the head of the state will receive her Africa Road Builders–Babacar Ndiaye Trophy, after being named 2022 winner of the award.
The Africa Road Builders Babacar Ndiaye Trophy is sponsored by the African Development Bank (AfDB) and organized by Acturoutes, an information platform on infrastructure and roads in Africa.
The Babacar Ndiaye Trophy is given every year during AfDB's Annual Meetings and this year event take place in Accra, Ghana.
While in Ghana, the Tanzania Head of State will take part in a debate that will discuss opportunities and challenges facing the continent including the growing impact of climate change.