Sierra Leone: SLAJ President Bemoans Return of Harassment, intimidation and detention of journalists
By Ishmael Sallieu Koroma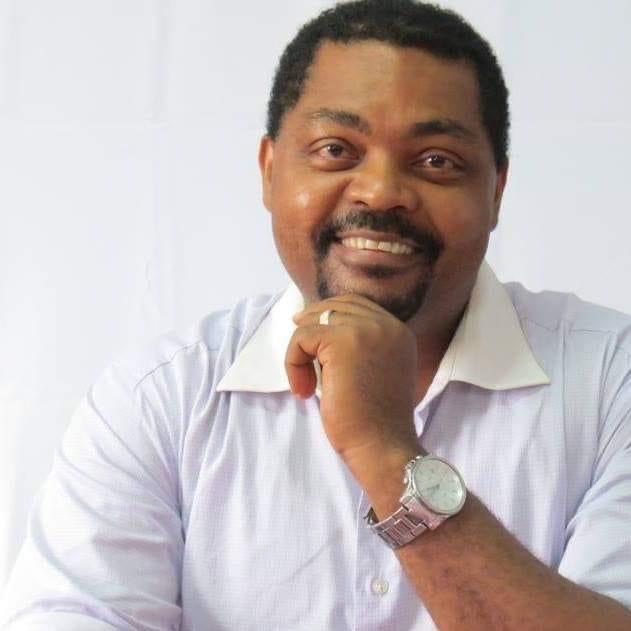 The National President of the Sierra Leone Association of Journalists (SLAJ) Ahmed Sahid Nasralla has said that harassment, intimidation and detention of journalists have started all over again including the digital space, especially from the country's police force.
Ahmed Sahid Nasralla made this statement on the day marking World Press Freedom Day in Freetown where he stated that even though it is good to highlight the progress that have been made in the area of press freedom in the country, it is equally necessary to red-flag the emerging threats which have the potential to reverse all the gains since the country repeal its over 55 years old criminal libel law.
''A number of incidents have been recorded by both SLAJ and the Media Reform Coordinating Group (MRCG) from 2021 to present which is a cause of concern to us.  Harassment, intimidation and detention of journalists have started happening all over again, including the digital space and especially from the Sierra Leone Police,'' Ahmed Sahid Nasralla said.
Ahmed Sahid Nasralla said that at the close of 2021, a popular Sierra Leone Rapper unleashed a scathing video against the personality of the station manager of Radio Democracy 98.1FM, simply because the station reported the issuing of a bench warrant for him a court matter whilst also stating that another journalist working in the Bio-led government Abdul Fonti Kabia was widely reported dead on social media in an attempt to intimidate him.
'' The SLP assaulted and detained AYV Media photo journalist, Ransford Wright when he attempted to cross-check certain information with the police. President of the Sierra Leone Reporters Union and Head of Digital Media at AYV Media Amadu Lamrana Bah, suffered humiliation and almost missed his flight to the AFCON 2021 in Cameroun after flight officials at the Freetown International Airport attempted to drop him allegedly on orders from above for a critical sports update on his Facebook page,'' Nasralla added.
The journalist umbrella body president added that the Sierra Leone Police (SLP) sent two officer to Bo city, in the southern part of the country to arrest journalist Solomon Joe of KISS 104 FM for a broadcast concerning a transaction between two businessmen stating that a statement was obtained from him but the said journalist was transported to Freetown and spent one night in police custody.
''Worse an apparent assassination attempt on journalist, Gibril Gottor  and his family in Kambia town, Northern Sierra Leone has left the investigative journalist in fear for his life,'' SLAJ President lamented.
The SLAJ President went on to say that a free press goes beyond arrest and detention of journalists but to the political economy of the media citing, the unfair distribution of government advertisement and non-payment for such.
''But we are not just concerned about threats to free expression for journalists, SLAJ is also worried about the arrest of other citizens, including dissenting teachers and mentally challenged people for freely expressing themselves, as well as the suppression of peaceful protests and
certain popular cultural activities. SLAJ is concerned that the SLP now seems to be using the vague offence of incitement as an excuse to clamp down on free speech and we are worried that the SLP is overreacting to
dissenting views expressed by people,''President Sahid Ahmed  Nasralla expressed.
The Journalist umbrella body president whilst calling for responsible practice said that  they as an association has received many complaints of alleged reckless practice by certain media houses across the country reminding colleagues, and all media houses, that media freedom is important to be used responsibly .
''Journalism is a privilege, a service to the society, not to be wielded irresponsibly, never to be misused. This too is a priority for SLAJ, and we will continue to initiate more training programs to continue to build the capacity of our practitioners. SLAJ is therefore calling on all journalists and media houses to ensure professional and ethical practice at all times  and to put the public good ahead of all other interests or considerations''
Meanwhile, in a statement the Media Reform Coordinating Group continued to call on the government, organizations and individuals to ensure freedom of expression and of the press as it's monitoring in 2021 recorded more than 10 cases of violation of freedom of expression and of the press against journalists and citizens.
'' These include attacks, intimidations, assaults, arrests, detentions and prosecutions. Some of the violations were carried by the police, state/public officials, social media vigilantes, artists/entertainers and anonymous individuals,'' MRCG said.
"Such a trend will affect the progress made by the country. At this point there should be no turning back to any act that will negatively affect the country's media freedom ranking", says Dr. Francis Sowa, MRCG's National Coordinator.
The group called on the Government of Sierra Leone and all individuals to ensure the safety and security of journalists whilst also calling on journalists to be professional and responsible in their practice.
The 2022 World Press Freedom Index , Sierra Leone moved 29 places higher from 75th position to 46th out of 180 countries due largely to the repel of the criminal libel law and the passing of the IMC Act 2020.