Sierra Leone: COBA- FBC donates 12 ft. wooden notice board to Faculty of Arts
By Ishmael Sallieu Koroma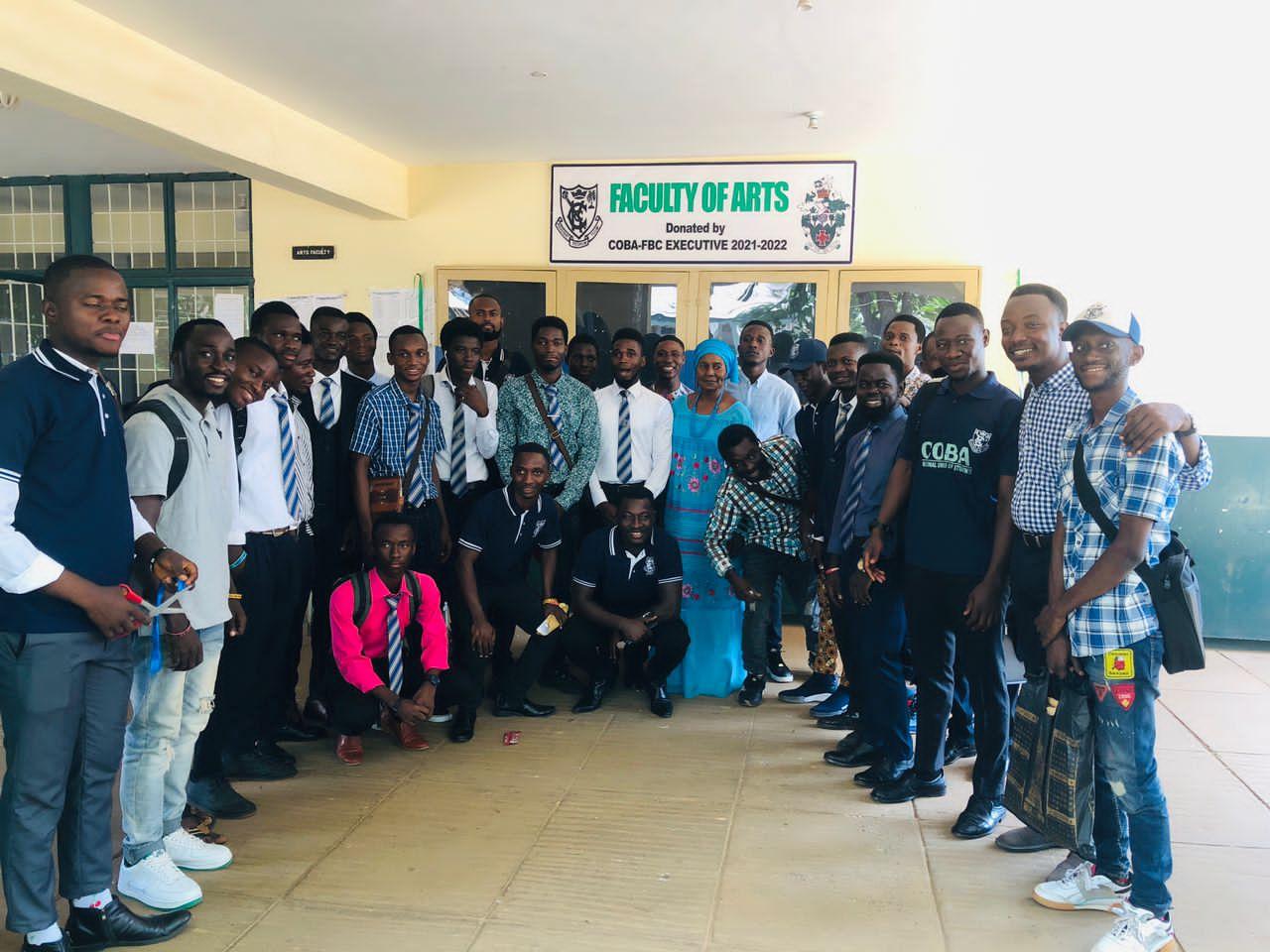 One of the most vibrant old school associations on the soils of FBC campus, Christ the King College old Boys Association (COBA-FBC) has donated a 12 Ft wooden notice board to the Faculty of Arts of the University of Sierra Leone as part of their contribution towards the development of the college.
Speaking during the handing over ceremony, Senior lecturer Fourah Bay College, University of Sierra Leone, Dr. Isha Fofana Ibrahim thanked the COBA-FBC old boys on behalf of the Faculty of Arts for such a brilliant kind act as students in the university with the most needed facility for the college's smooth operation thus adding they appreciate the gift.
She assured the association that her doors and offices will be always be open and welcoming to every student of the university thus stating that she is proud of COBA for such a laudable venture.
President of COBA- FBC Chapter Musa Momoh in his statement, said, the Arts Faculty Building has for a very long time had been defected with notices of Student's Exam grades and other imperative information which he said are exposed to destruction before the majority of students could have a glanced at their grades, thus giving the College a "bad name" which is inadvertently further laying bare that the College is in the lowest ebb to compete globally in the 21st Century.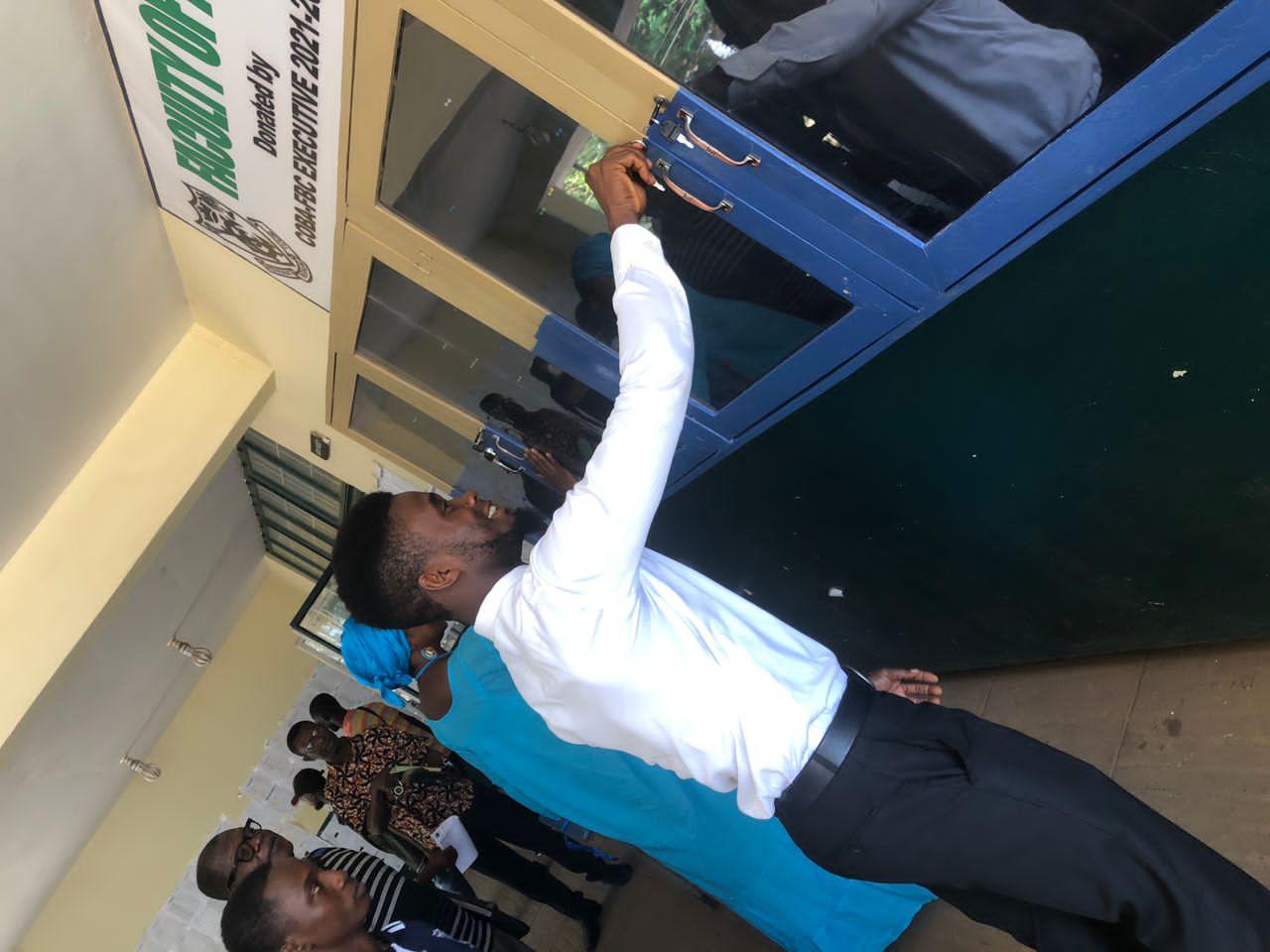 ''Christ the King College Old Boys Association chapter on the shores of FBC, in vision with majority of Fourahbites sees this as a slap to this great academic institution, thus, the 2021 – 2022 Executive of COBA-FBC led by president Musa Momoh took it upon itself to provide astute Leadership and ensure that a Donation of 12ft Wooden Notice Board,'' President Musa Momoh said.
He added that the funds were raised together with other fellow students of the association from their meagre resources and lunch in order to contribute to their college's development stating that they feel fulfilled to have come together to achieve this for the sake of development and their contribution to society.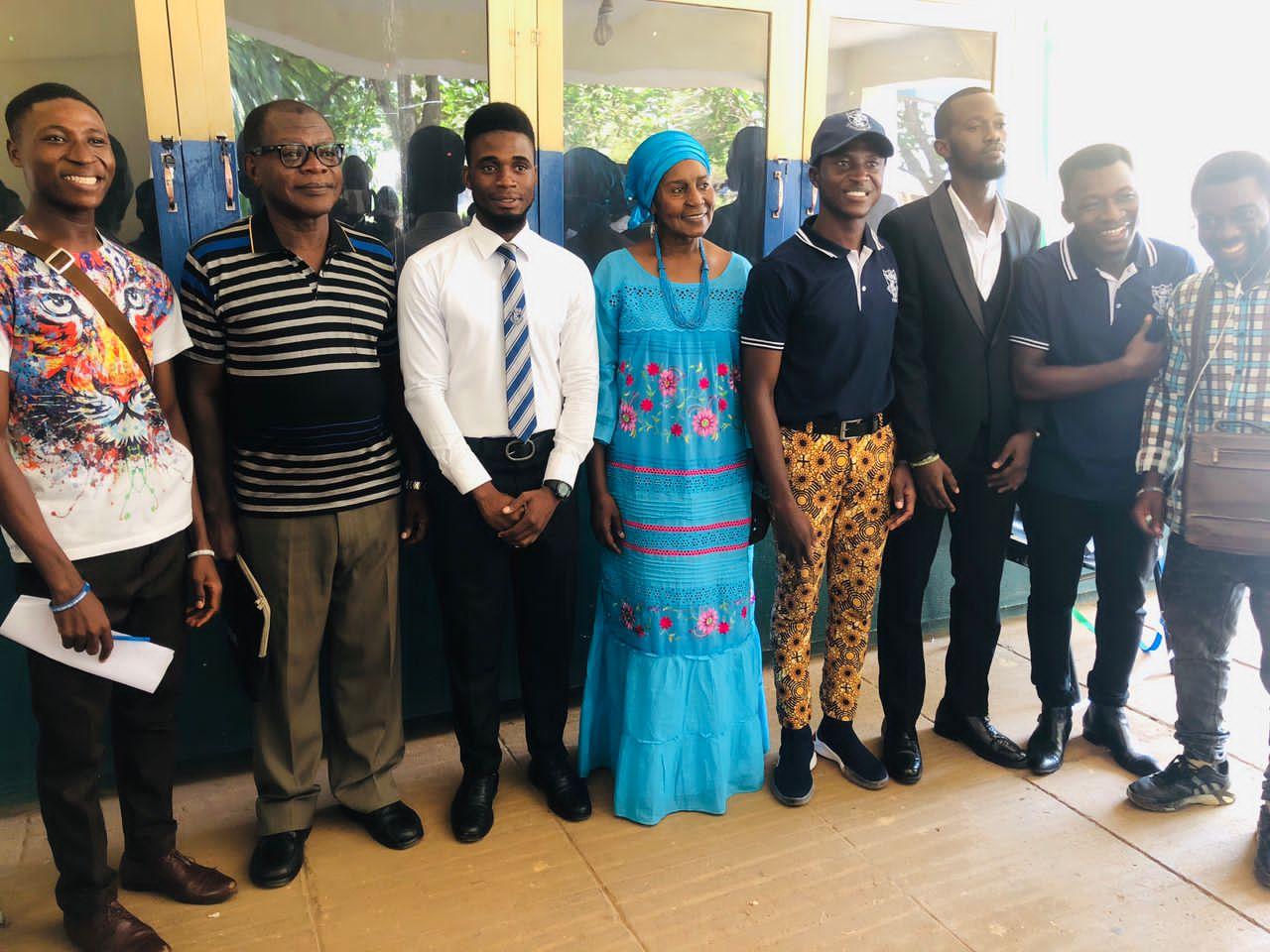 '' So Today we are here through that support from the membership Dr. Isha Ibrahim and myself we have been able to raise some funds and also 12ft wooden notice board in order to assist to ameliorate this problem''
The COBA –FBC President however encouraged other alumni and associations on campus to follow their footsteps to see how best they can ensure they play their part in helping in whatever way they can towards the development of the university.