Reducing Women's Domestic Unpaid Work in Cameroon x-rayed
By Boris Esono Nwenfor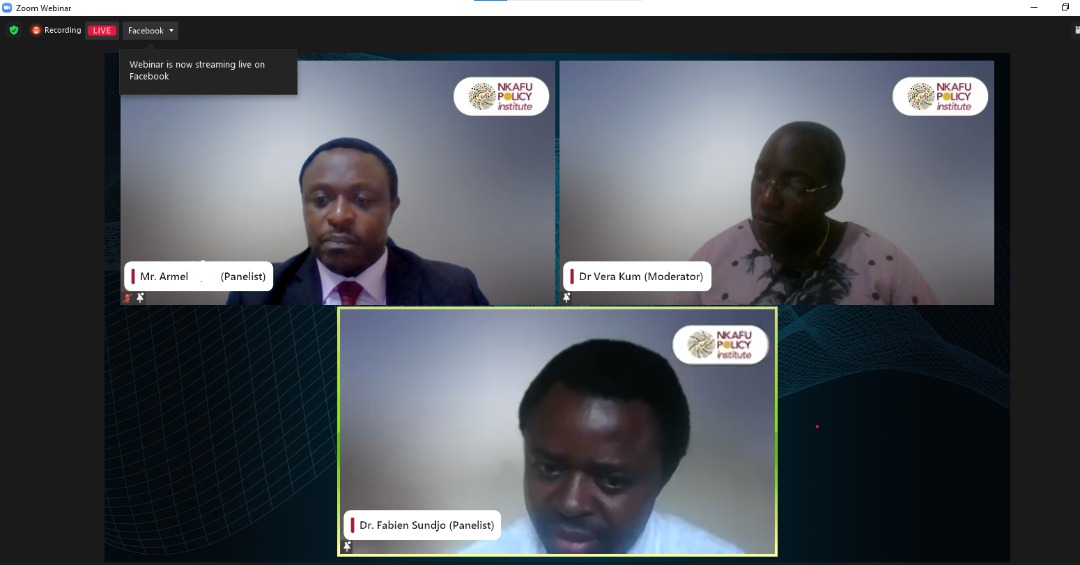 Experts in Economics and family welfare say it is about time that domestic work done by women should be paid for. They were speaking this May 24, during the online panel discussion on reducing women's domestic unpaid work in Cameroon, organized by the Nkafu Policy Institute of the Denis and Lenora Foretia Foundation.
This discussion is part of the project Promoting Women's Economic Rights in Cameroon (WERC Project). Moderated by Dr Vera Kum, Economic Fellow at the Nkafu Policy Institute, the event brought together policymakers, women-led organizations, women leaders, youth leaders, housewives and the general public.
"It will bring a lot of confusion in the family if that (paid domestic work) is instituted, according to Nyadjo Yombo Armel, Director of Programmes, Cameroon National Association for Family Welfare, CAMNAFAW. "This issue has to be spelt out clearly in the family, if not, things will not be easy. A man should also not use the situation to enslave his wife because you think it is her duty. The man should be there to assist the wife and not allow everything for her alone… For the case of nannies, they have to be paid."
In Cameroon, thirty-nine per cent of the national population lives below the poverty line and this rate rises to 51.5 per cent for women, as reported by OCHA. Among these women, 79.2 per cent are underemployed; more than 71.6 per cent of them work in the informal agricultural sector. This situation persists mainly because of the vulnerability of women's jobs, but even more so because of the pervasiveness of their unpaid work. Women have free control over the domestic economy (household utensils, management of daily food rations, water and household hygiene) and these domestic tasks account for more than 80 per cent of total hours spent on unpaid work.
Dr Fabien Sundjo, Policy Fellow in Economics at the Nkafu Policy Institute x-rayed the duty of the wife in the house and what needs to be paid and not paid. Anything that hinders the empowerment of the women in the household needs to be paid which the law has taken into consideration. "In Cameroon, our problem is that of enforcement. Legislators have made rules and punishment if work is done without payment," Dr Sundjo said.
"For women who work at home, home is considered their works place and they should receive revenue from the work they do. Each time work is done, work has to be paid.
This unpaid workload related to reproductive work, combined with the fact that women have extremely limited access to and control over resources, partly explains why the female population is more affected by a severe lack of access to income-generating activities and by poverty. This situation is now particularly acute in the crisis areas of the Northwest and Southwest, where increased morbidity requires increased care and where daily tasks such as collecting water, firewood and food often become more difficult.
Despite the proliferation of labour-saving household technologies and the changing family landscape in many economies, traditional gender imbalances in unpaid work remain a problem in Cameroon.
"There is a need for increased opportunities for women to take paid work such as reducing the number of hours women take up unpaid work," Dr Sundjo said in a policy statement. He added that government should create infrastructure to support the elderly which will give more time for women to engage in paid work. "Amenities should be made by the government to give room for paid work," he said. "The government has a big role to play and they should start by ratifying the convention for compensation overtime."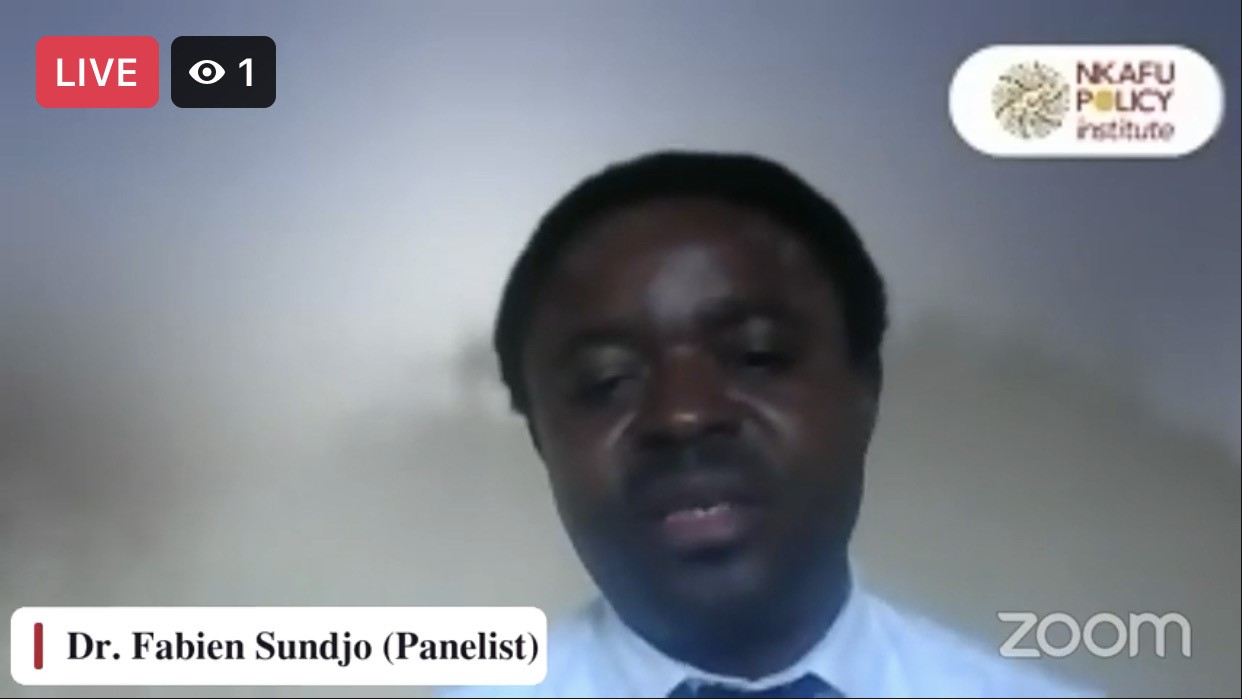 Nyadjo Armel on his part proposed advocacy for policies that provide services and social protection and capacity building for women to mitigate dependency and vulnerability as a way out of unpaid domestic work. He added that men and women should work in synergy to ensure that the issue of unpaid domestic work for women in Cameroon is properly addressed.
It is thus evident that policies that provide services, social protection and basic infrastructure, promote sharing of domestic and care work between men and women, and create more paid jobs in the care economy, are urgently needed to accelerate progress on women's economic empowerment