President Kenyatta Tells Africities Delegates To Solve Africa's Urbanization Problems
By Samuel Ouma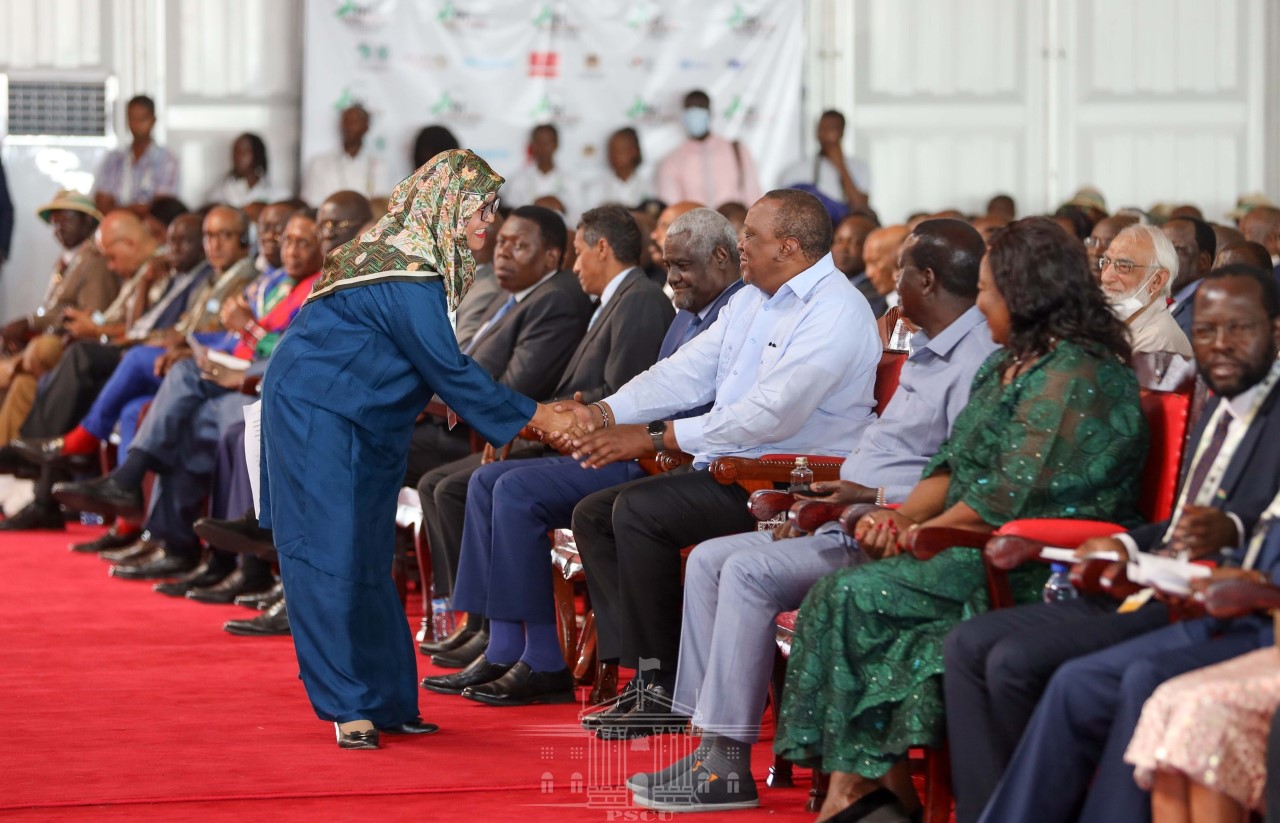 President Uhuru Kenyatta has called for tangible, practical, and long-term solutions to Africa's urban challenges.
President Kenyatta spoke in the lakeside city of Kisumu, where he officially opened the 9th Edition of Africities summit. According to President Kenyatta, the summit provides an effective forum for the continent to take stock, reflect, and plan on the best ways to address urbanization's challenges.
"This Year's theme is most apt, as the summit comes at a critical time when Africa's rapid urbanization and the challenges of future cities are increasingly coming into sharp focus; more so after the shocks of the COVID-19 Pandemic," the President said.
He also emphasized the importance of expanding the role of intermediary cities as the next frontiers of African urbanization and development.
He noted that an unprecedented rate of urbanization in the continent has propelled intermediary cities to stand at approximately 1,086, noting that such cities are home to around 174 million people. He disclosed that Africa's urban population contribute about 40 per cent of the continent's GDP.
President Kenyatta further stated that the Africities summit will provide the continent with a detailed and feasible roadmap on how intermediary cities can contribute more to implementing the United Nations Agenda 2030 and the African Union Agenda 2063.
The President told the summit that in Kenya, the National Government has been working on projects and programs for the last five years that aim to improve the lives of Kenyans by reaching the SDGs.
"This has been achieved under the auspices of our national Economic blueprint, the Kenya Vision 2030 and its Medium-Term Plan – the Big Four Agenda. The agenda espouses provision of a decent roof over many more heads at affordable costs, affordable healthcare for all, value addition and increase in manufacturing and jobs and ensuring food security for all Kenyans," he said.
He also said that the government had started a plan to improve slums all over the country, especially in Nairobi, the capital city, and the intermediaries cities of Mombasa, Kisumu, and Nakuru.
"These concerted actions have been taken through the Kenya Devolution Support Programme, the Urban Support Programme, the Kenya Slum Upgrading Programme and the Kenya Informal Settlements Improvement Programme," he noted.
This year's Africities summit, held under the theme "The role of intermediary cities of Africa in the implementation of the Agenda 2030 of the United Nations and the African Union Agenda 2063", is the first to be hosted in an intermediary city.