Pan African Visions journalist shines at Alltech-IFAJ Awards
By Samuel Ouma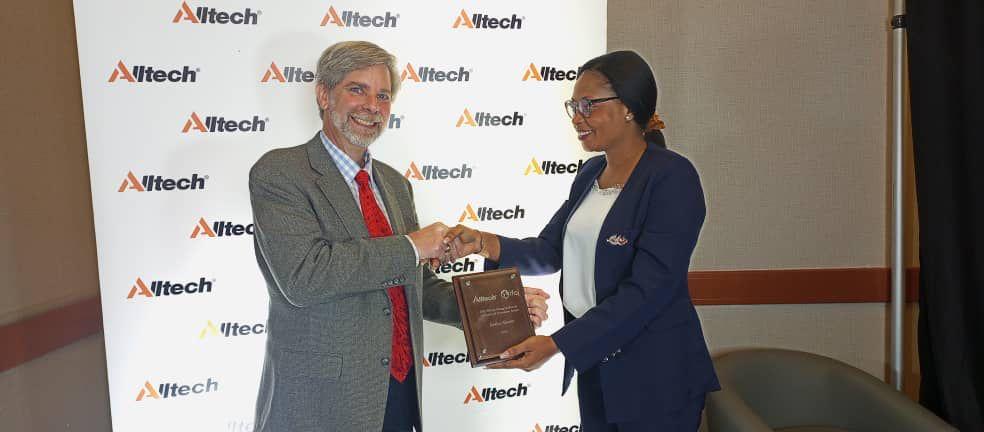 Pan African Visions' West African correspondent Jessica Ahedor bagged an award at the annual Alltech and International Federation of Agriculture Journalists awards gala in Lexington, Kentucky, USA.
Jessica was feted for her expertise in Agriculture and science reporting. She was among the ten journalists recognized globally for the honour.
The thrilled former West African democracy radio correspondent in Ghana said she is optimistic further prizes are on their way, saying that she is inspired to shift the narrative of science journalism in Ghana.
She said that scijgh.com, which she co-founded, will help her achieve her aim of redefining the face of science journalism in the West African nations. Scijgh.com was formed to mentor and provide opportunities to new and future journalists who aspire to specialise in science journalism.
The science and health journalist was the first female to have won the prize in 2021 from the local guild, Ghana Agricultural & Rural Development Journalists Association.
The Managing Editor, Pan African Visions, Ajong Mbapndah L said he was thrilled to see recognition for Jessica Ahedor described by him as a valued member of the PAV team. Challenging  Ahedor and others to remain dedicated in hard work, Ajong was very optimistic that more members of the PAV family will  continue to bag even bigger awards.
Richmond Frimpong, president of the Ghanaian Guild, GARDJA, on his part, stated that he is overwhelmed by the young journalist's progress and contribution to the field of agriculture and science reporting and that he is confident that his members are changing the field of science and agriculture reporting in Ghana.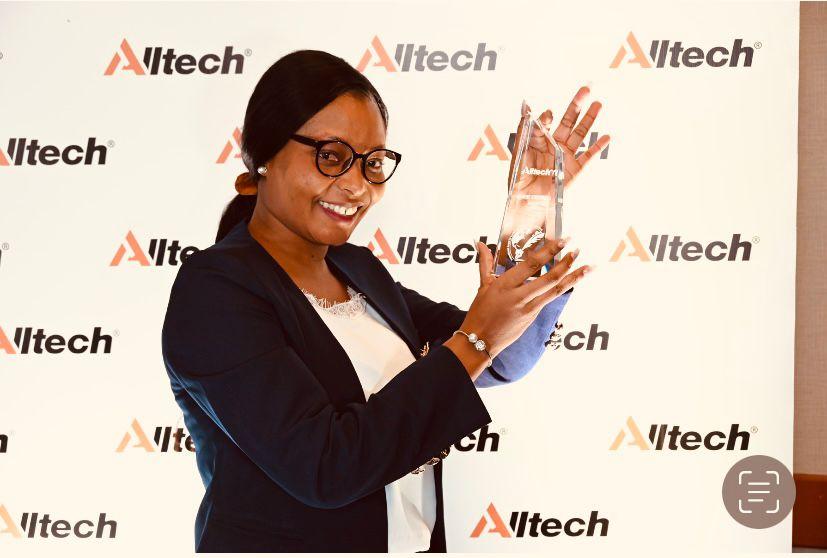 The IFAJ-Alltech International Award for Leadership in Agricultural Journalism is in its fourth year. It recognizes excellence and leadership demonstrated by young journalists within their IFAJ guilds.
The award honours Alltech's late founder, Dr. Pearse Lyons, who was a passionate storyteller with great respect for agricultural journalists.
Other PAV Correspondents  who have bagged diverse awards in the past include Ismael Bangura from Sierra Leone,  Boris Esono Nwenfor from Cameroon and Nevson Mpofu from Zimbabwe