Kenya: The 9th edition of the AfriCities conference kicks off in Kisumu
By Samuel Ouma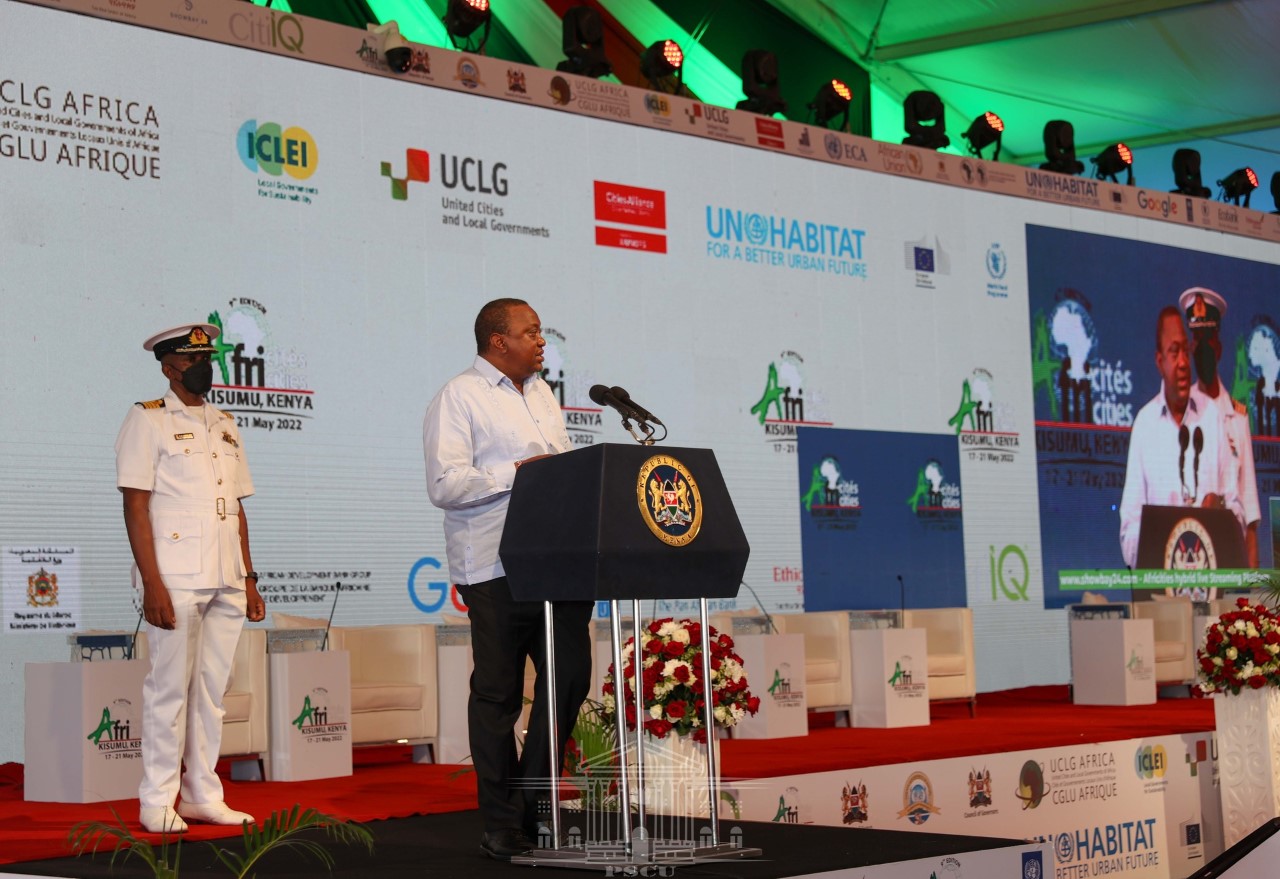 The ninth edition of the AfriCities summit officially began in Kenya's Lakecity of Kisumu on Tuesday, May 17, 2022.
President Uhuru Kenyatta presided over the conference's official opening being held at Jomo Kenyatta International Stadium in Mamboleo, Kisumu City.
President Kenyatta took part in a High-Level Dialogue on Infrastructure and Urban Development in Africa as part of the opening ceremony, and he also opened the Africities exhibition.
The exhibition is expected to offer institutions, economic operators, academia and research, and civil society organizations the opportunity to showcase their experiences, know-how, methods, tools and products in response to requests and needs in terms of support to local authorities for the implementation of their mandates.
The exhibition will also make it possible to organize B2B meetings with local authorities, which could possibly lead to the signing of contracts between protagonists.
The panel discussion was moderated by Kisumu Governor Prof Anyang' Nyong'o and had H.E Moussa Faki, Chairperson of the African Union Commission, Kenyan former Prime Minister Raila Odinga, who is also the AU High Representative for Infrastructure Development in Africa, and former President Danny Faure of Seychelles as panellists.
The five-day event brings together more than 8000 delegates across the world. The discussions will reflect on the summit's theme, organized within the framework of thematic sessions such as sessions on local policies and strategies and the political segment of the conference.
The summit also contains specific days organized on the crucial topics that mobilize the attention of mayors and leaders of local governments on the continent, namely Climate Day; Diaspora and Afro-descendants Day; Digital Day; Culture Day; Urban Planning Day; Housing Day; Women's Day; Youth Day; as well as the Africities Trade and Investment Forum.
This is the first time an AfriCities Summit is taking place in an intermediary city.
The theme of AfriCities 9 is: "The contribution of Africa's intermediary cities to the implementation of Agenda 2030 the United Nations and Agenda 2063 of the African Union".