Kenya Airways joins the Sustainable Flight Challenge
By Wallace Mawire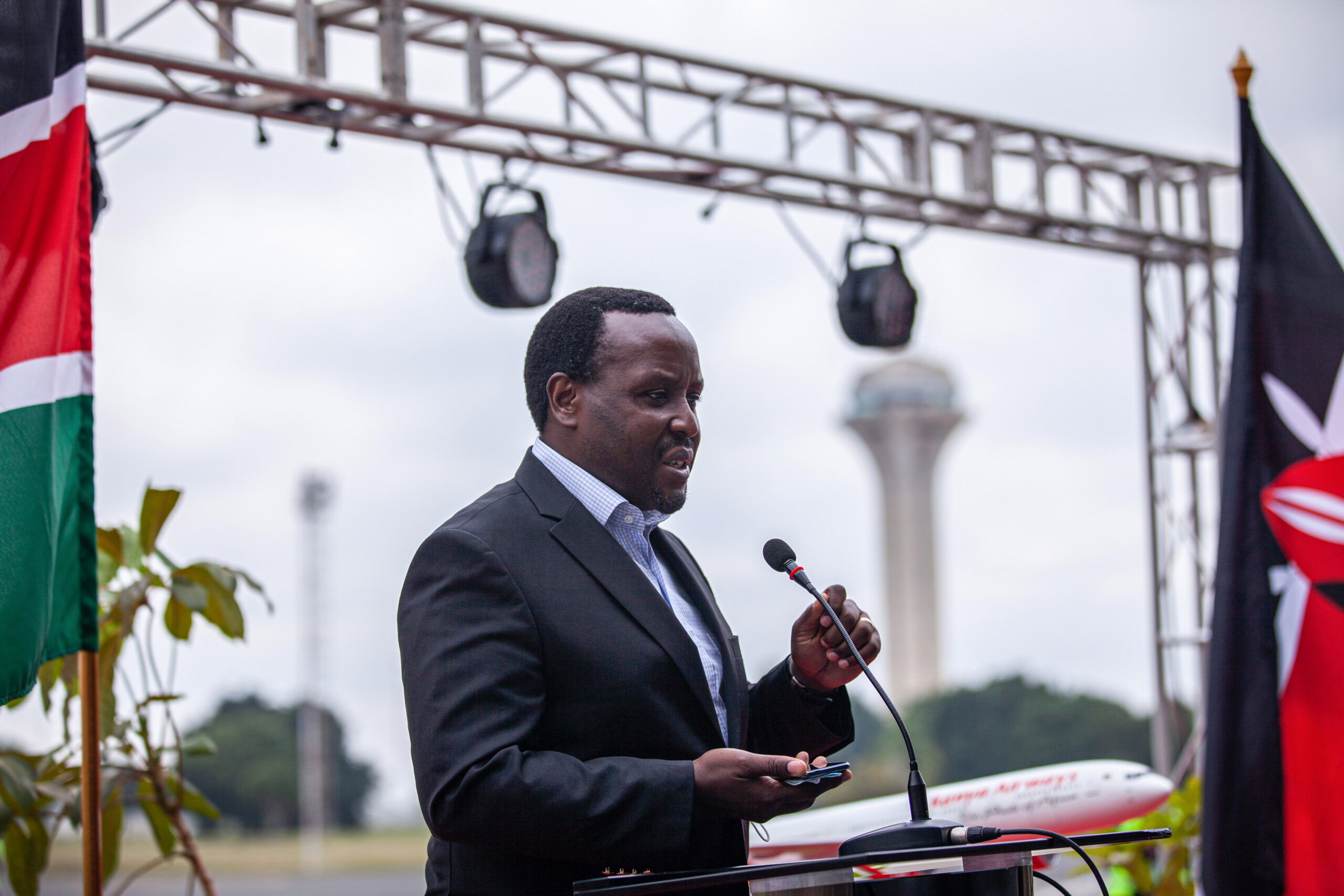 Kenya's national carrier, Kenya Airways (KQ), will participate in the inaugural SkyTeam Airline Alliance The Sustainable Flight Challenge (TSFC).
 The challenge encourages airlines to participate in a friendly competition to develop and implement sustainable solutions.
It seeks to challenge the aviation industry by stimulating and accelerating innovation and change towards a more sustainable future.
The 16 SkyTeam member airlines taking part in the challenge will have an opportunity to implement their most sustainable aviation solutions.
It is reported that as part of the challenge, KQ will operate a B787-800 Dreamliner for the long-haul flight between Nairobi to Amsterdam on Saturday 14th May 2022. The flight features advanced technologies and highly efficient aircraft providing a better fuel efficiency of up to 20 per cent compared to other long-haul aircraft.
KQ's participation will focus on environmental conservation and work closely with its partners, suppliers, and guests across the customer journey. Passengers on the flight will have the opportunity to participate directly in offsetting the Carbon dioxide (CO2) emissions related to their flight to Amsterdam through the voluntary Carbon offsetting tool. The amount collected will support environmental sustainability initiatives projects that IATA has qualified.
Allan Kilavuka, Chief Executive Officer and Group Managing Director, Kenya Airways, said, "The aviation industry has a critical role in creating sustainable solutions in our operations as we have a responsibility to reduce our carbon footprint. The Sustainable Flight Challenge is an opportunity for our industry to make real change to sustainable aviation by harnessing competition to spur action and innovation."
"As we fly to a more sustainable future, red will be going green to demonstrate our commitment towards sustainable aviation metaphorically. It will also be a moment of reckoning on the gains made on our sustainability initiatives, key of which is the realignment of our policy towards sustainable business operations through a multi-faceted Environmental, Social and Governance (ESG) strategy. KQ is the only Airline in Africa that has signed up as a member of UN Global Compact and a member of the Africa Shared Values Initiative," he added.
Participating airlines will be judged across 14 categories by a panel of international and diverse judges from sustainability and aviation sectors on how best to operate flights more sustainably. Winning airlines will be recognised at an award ceremony in June.
Kenya Airways, a member of the Sky Team Alliance, is a leading African airline flying to 41 destinations worldwide, 34 of which are in Africa and carries over four million passengers annually. In 2020 KQ was named Africa's Leading Airline by the World Travel Awards.
It continues to modernize its fleet with its 32 aircraft being some of the youngest in Africa.
This includes its flagship B787 Dreamliner aircraft. Kenya Airways offers services Cargo services to key locations including London, Amsterdam, Guangzhou, Sharjah, Mumbai and over 25 intra-Africa routes in addition to its passenger network. The on-board service is renowned and the lie-flat business class seat on the wide-body aircraft is consistently voted among the world's top 10. Kenya Airways takes pride in being at the forefront of connecting Africa to the World and the World to Africa through its hub at the new ultra-modern Terminal 1A at the Jomo Kenyatta International Airport in Nairobi.
The Sustainable Flight Challenge (TSFC) exists to challenge the aviation industry by stimulating and accelerating innovation towards a sustainable future.
TSFC is presented by SkyTeam, a leading airline alliance with member carriers around the world. It centers around a challenge scheduled between 1-14 May 2022 in which 16 participating airlines will implement their most sustainable solutions and compete for awards in 14 categories. This challenge is another step in the aviation industry's path towards a more sustainable future.