James Woods-Nkhutabasa Emerges the Only Malawian in 2022 Tutu Fellows Cohort
By Amos Fofung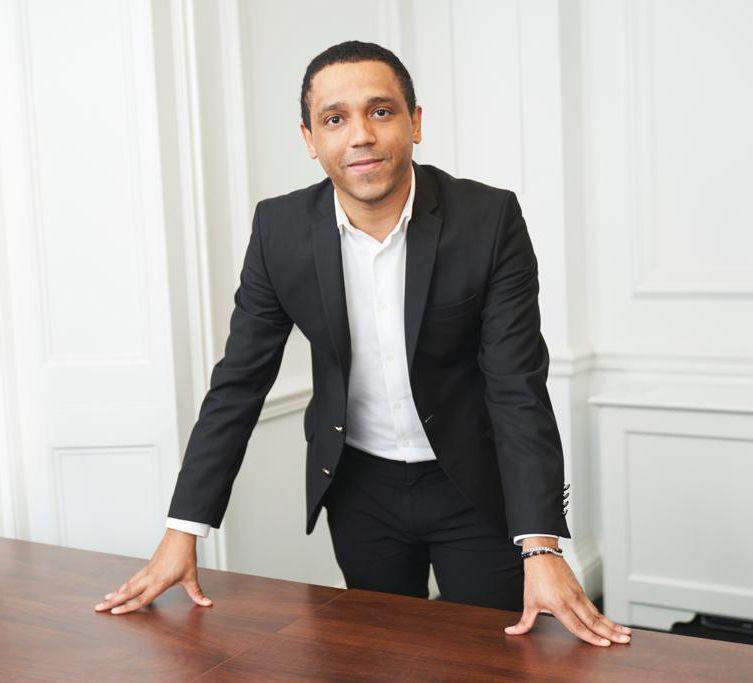 Sports enthusiast and strategic communications expert James Woods-Nkhutabasa has emerged as the only Malawian to make the list of the 2022 Tutu Leadership Fellowship Programme cohort.
Woods-Nkhutabasa was among the 23 Africans selected in this year's edition of the programme.
The members of the cohort were drawn from 10 African countries, namely Cameroon, Congo, Ghana, Kenya, Malawi, Mauritania, Nigeria, South Africa, Uganda and Zimbabwe.
"This rich geographic and cultural diversity, in and of itself, presents tremendous learning opportunities," said AFLI CEO Jackie Chimhanzi in a statement announcing the list of individuals selected to join the Archbishop Tutu Leadership Fellowship Class of 2022. "The selected candidates demonstrate the incredible wealth and breadth of leadership talent that exists in Africa's young people and bodes well for Africa's future.
"The participants are exceptional emerging African leaders who will now be taken through a demanding and introspective leadership experience to unlock their leadership potential."
The participants were selected from 330 nominations from across the continent and would be joined by a few others who were selected in 2020 but could not participate in the programme due to the COVID-19 pandemic.
The Tutu Leadership Class of 2022 included partner at commercial law firm Epena Law, Johanna Monthe, of Cameroon; tech evangelist and executive manager at tech hub ActivSpaces Cameroon, Steve Tchoumba, of Congo; partner and head of Governmental and Diplomatic Relations at Rainbow Sports Global, James Woods-Nkhutabasa, of Malawi; Investment Promotion Agency of Mauritania DG Aïssata Lam; head of the Anti-Corruption Commission of Sierra Leone, Francis Ben Kaifala; advocacy officer at the Institute for Human Rights and Development in Africa (IHRDA), Lydia Winyi Kembabazi, of Uganda; and politician and founder of leadership think tank Thirdway Thinktank, Linda Kushinga Sibanyoni, of Zimbabwe.
Four Ghanaians also made the list: partner at African-focused investment firm E3 Capital, Elizabeth Biney-Amissah; financial services firm Affinity founder, Tarek Mouganie; COO of Ghana Investment Promotion Centre (GIPC), Nana Dufie Addo; and medical practitioner and founding medical superintendent, Nungua LEKMA Polyclinic, William Okyere-Frempong.
Three Kenyans were also on the list: African Leadership Academy of Kenya CEO Bilha Ndirangu; CEO of artisan support startup Crafts With Meaning, Caroline Njeri Ng'ang'a-Omodi; and head of Partnerships and External Relations at the World Health Organisation (WHO) Academy, Yvonne Mburu.
Financier and CEO of private equity firm Verod Capital Management Limited, Eric Idiahi; CEO of consulting firm Republicraft Consulting and convener of civic initiative Raising New Voices, Jude Feranmi; and co-founder of asset management company Volition Capital, Kola Oyeneyin, were the only three Nigerians among the 2022 Tutu Fellows cohort.
The list also included five South Africans, namely head of synthetic and cash prime brokerage and securities lending at JP Morgan, South Africa, Lebogang Moropa; CEO of microfinance firm Unifi, Michiel le Roux; lawyer and counsel at South African law firm Allen & Overy, Mongezi Dladla; banker and head of Currency and Exchanges for FirstRand Banking Group, Victoria Ratshefola; management consultant and senior risk manager at FirstRand, Ope Bobade; and head of Human Resource Development, Talent Management, Talent Acquisition, Performance & Organisational Effectiveness, Thungela Resources, South Africa, Roselyn Kemp.
Of all the 23 individuals who were selected for the 2022 Tutu Leadership Fellowship Programme is an illustrious son of Malawi, James Woods-Nkhutabasa, the only participant from the Southern African country.
The Man James Woods-Nkhutabasa
The selection of James Woods-Nkhutabasa is remarkable in many respects.
He is an award-winning African achiever with significant experience in issues like governance, investor relations, reputation management, strategic media and communications.
Woods-Nkhutabasa has founded and co-founded several businesses focusing on providing tailor-made services to corporations, individuals and governments with operations in Europe and Africa.
Woods-Nkhutabasa has served in the Malawian diplomatic corp to the European Union and as a communications adviser to several African governments as well as consulted for numerous international bodies.
Woods-Nkhutabasa currently serves in senior management at Farrant Group, a global strategic communications firm; a senior adviser to Washington D.C. -based boutique consulting firm KRL International LLC; director and partner at Rainbow Sports Global, a sports management company covering the entire sports value chain in African football, including sports franchise ownership, sports management and marketing, consulting, sports content and sports financing. Rainbow operates in over 16 countries and has successfully positioned itself as the lead pan-African sports agency providing holistic management, marketing and media solutions for sports agencies and talented African football players. He also serves on the Africa Brand Leadership Academy (ABLA) board and faculty. ABLA is an Africa-focused, post-graduate academy of brand leadership whose aim is to ignite the ability of ambitious individuals and visionary organisations to create the next generation of meaningful brands that have the power to transform Africa and inspire the world.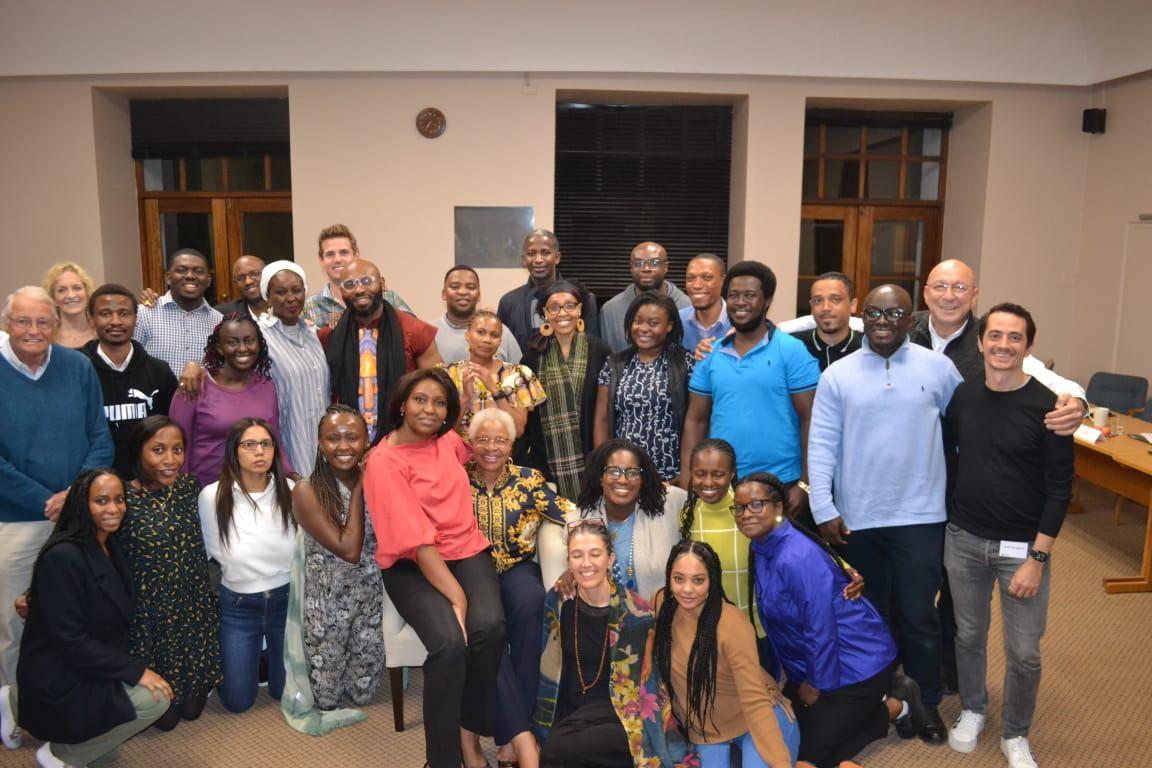 Woods-Nkhutabasa has placed a number of high profile clients in leading global media, developed their branding, cultivated a strong business and leadership portfolio and handled issues around reputation management, media, communications and brand awareness.
He holds a Bachelor's Degree in Political Science from the University of London, and a Master's Degree in Social Policy and Development from the London School of Economics and Political Science.
In addition, he has a certificate in Global Diplomacy from the School of Oriental and African Studies (SOAS) joint programme with the University of London, and Executive Certificate in Shipping Economics, Investment and Finance, CASS Business School and Baltic Exchange.
Woods-Nkhutabasa has attended several programmes around the world, including the Diplomacy, Communications and Crisis Management Training, Clingendael Institute in The Netherlands, and the Executive Leadership Programme, Saïd Business School, University of Oxford.
In 2021, Woods-Nkhutabasa was selected onto the Said Business School, Oxford University Executive Master of Business Administration. He deferred entry to September 2022.
Woods-Nkhutabasa has won numerous awards for his outstanding contributions to the growth of humanity, namely African Achiever, 2015; Young African Leader, 2015; and Malawian Achiever, 2016.
The Tutu Leadership Fellowship Programme
The Archbishop Tutu Leadership Fellowship Programme is the flagship programme of the African Leadership Institute. It offers a multifaceted learning experience. It is run in partnership with Oxford University and is awarded annually to between 20 and 25 carefully selected candidates nominated from across Africa.
AFLI alumni form a dynamic network of Fellows passionately committed to the continent's transformation, bridging the divide between nations and ensuring that Africa is set centre stage in global affairs.
In the words of the founding patron of the Archbishop Tutu Leadership Fellowship Programme, Archbishop Desmond Tutu, "I look to you to be the generation that drives the transformation of Africa, and I particularly look to the Archbishop Tutu Fellows to be at the forefront of change."
This is the task before Woods-Nkhutabasa and fellow cohortians, and it is a task that must be done.