Cycling for SDGs campaign launched in Zimbabwe
By Wallace Mawire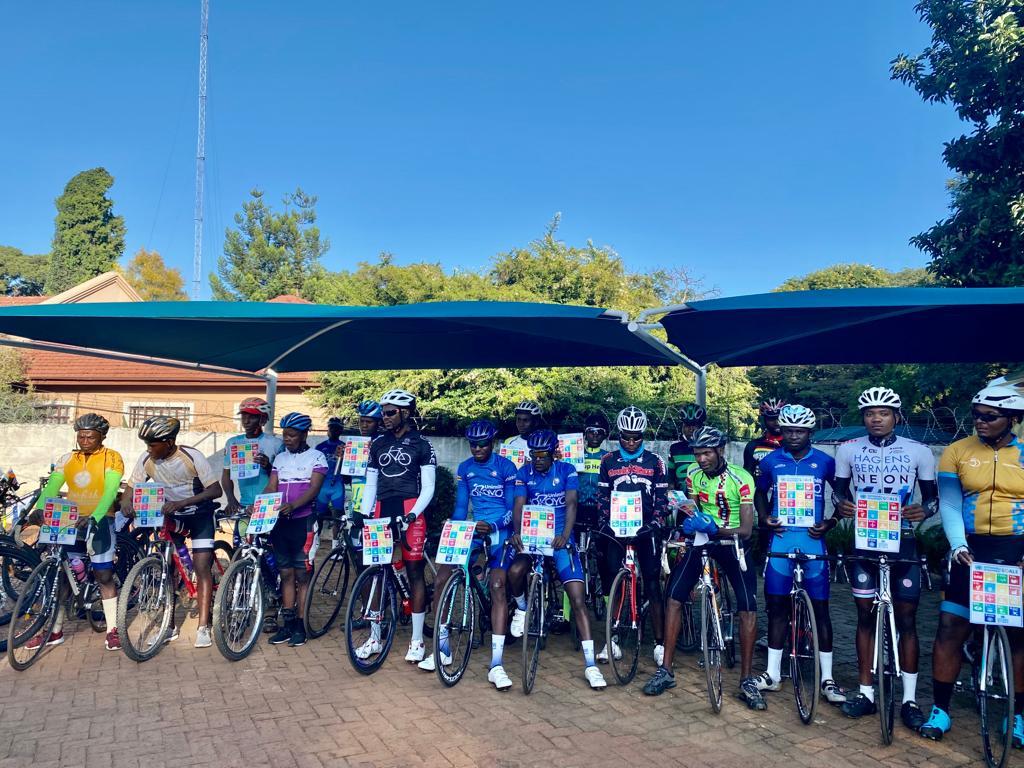 The cycling for SDGs campaign with 17 cyclists representing the 17 goals has been launched in Zimbabwe by his Excellency Edward Kallon, the UN Resident and Humanitarian Coordinator for Zimbabwe.
According to the Coordinator, the 2030 Agenda for Sustainable Development commits all countries and stakeholders to work together to promote sustained and inclusive economic growth, social development, and environmental protection, while leaving no one behind.
It is a transformative agenda for people, prosperity, peace, and planet to be implemented through a solid global partnership.
"From the onset, allow me to thank my brother Ambassador Pole for his consistent leadership in making the Cycling for SDGs campaign a truly regional initiative by bringing together Embassies of the SADC countries based in Harare. Let me also thank the representatives of Government of the Republic of Zimbabwe, the Zimbabwe Commission of Sports, and Africa Speaks for making Zimbabwe the first to launch the SADC region Cycling for SDGs campaign," he said.
He showed solidarity and reassured all that the United Nations and its entities was them in advancing the  common agenda encapsuled in the 17 SDGs.
It is reported that the  goals to ending poverty, hunger, inequality and advancing health, quality education, water, energy, and decent jobs for all while protecting the environment.
He said that historically, sport has played an important role in all societies, be it in the form of competitive sport, physical activity, or play.
He said that aporting competition is perceived increasingly as an ideal channel for nations, regions, and cities to share their identities, their merits and 'brands' with the rest of the world and to build their own national identity, solidarity and cohesion.
Also, sport can be used as a low-cost and high-impact tool in development, humanitarian, and peace-building efforts, not only by the UN system but also by governments, development agencies, sports federations, NGOs, and the media.
He added that in addition, sport has also been used as a diplomatic tool to open the door to peaceful dialogue and to defuse political tensions within and between nations.  He said that ,for example, the "Ping-Pong Diplomacy" between the United States and the People's Republic of China. After a series of visits to each country by each Country's National Table Tennis teams, diplomatic relations between the two countries started to improve on the grounds of the shared interest in sport which led to economic cooperation.
He said that  in the SADC region, South Africa, as it was breaking the divisive yoke of apartheid in the early 90s, the late President Nelson Mandela used Rugby to foster shared national pride and a symbol of the country's unity.
"As you may well know, the United Nations and its various entities use sport as an innovative and efficient tool to advance the UN goals, missions, and values as articulated in the UN Charter and 2030 Agenda for Sustainable Development," he said.
He added that through sports for sustainable development, the United Nations contributes to the social development; encourages dialogue and mutual understanding as a means of conflict prevention; advances gender equality; fosters the inclusion of persons with disabilities andpromotes youth development and community role models.
The UN promotes the concept of sport for all, the idea that sport is a fundamental right and that everyone has a right to participate in sport with dignity and equality, regardless of race, class, gender, ability, or physical and social restraints.
Whether it be advocating for social inclusion, equality, or developing community role models, sport has demonstrated that it can be a valuable tool in fostering positive social change and co-existence.  I encourage Zimbabweans, as the 17 volunteer cyclists gathered here have done this morning, to come together to harness the power of sport to promote peace, human rights, and advocate for sustainable development.
He urged all stakeholders, to continue to work to integrate sport into national programmes and policies, specifically in the thematic areas of gender equality,inclusion of persons with disabilities, social development, environmental protection and in general as an advocacy tool for advancing sustainable development.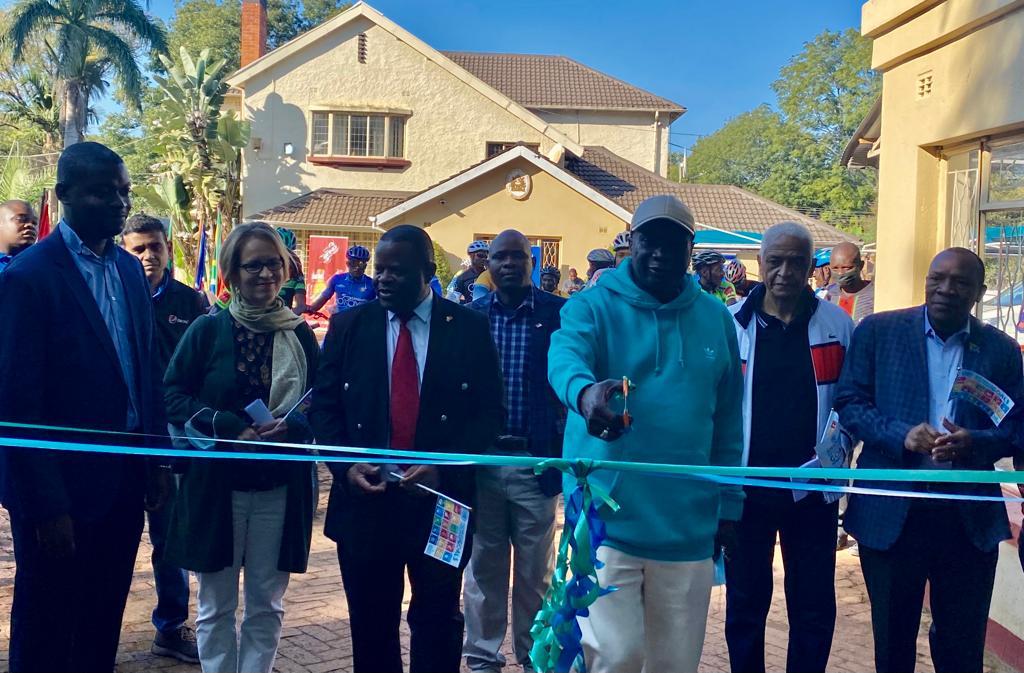 "I look forward to working with you and to continuously build on the common ideals and values that we share for a better Zimbabwe, a better SADC, a betterAfrica, and a better world –that is peaceful, prosperous and that no-one gets left behind," he said.
He reiterated  that the United Nations stands was with all you, and wished the  volunteer cyclists  a nice ride to Mutare for the Sustainable Development Goals.
He also said that it  is 8 years to go to deliver the SDGs and the launch of Cycling for SDGs is the reaffirmation of the 2030 promise by mobilizing the Government of Zimbabwe, Civil Society, business, and calling on all Zimbabweans to make the SDGs their own.
It is added that to accelerate implementation of the SDGs in Zimbabwe there is need for mobilization for action at three levels, which include  high level engagement to set priorities for leadership and galvanize political will; secure more resources and smarter development solutions to accelerate implementation of the SDGs,local action to ensure transition in policies, budget implementation, institutions, and regulatory frameworks of governments at provincial level, cities, and local authorities and people action with a focus on mobilizing youth civil society, the media, the private sector, trade unions, academia, and other stakeholders to push for the required transformation.
He added that the focus in accelerating implementation of the SDGs in Zimbabwe should include the mobilizing all Zimbabweans everywhere, to take action individually and collectively to ensure no one is left behind,raising the ambition of all Zimbabweans to hold leaders accountable to end poverty, win the race against climate change and conquer injustice and gender inequality and investments in developing solutions that will drive sustainable innovation, and technology with the capacity to address multiple SDGs concurrently.