Cameroon: Secondary Education boss Dr Nalova warns against Expelling Pregnant Girls from School
By Boris Esono Nwenfor
The Minister of Secondary Education Dr Nalova Lyonga has called on school officials in the country to "allow confirmed pregnant students to continue with school activities until the 26th week of pregnancy after which she may request to be placed on maternity leave."
The former Vice-Chancellor of the University of Buea decided a press release this Tuesday, May 10, 2022. After having their babies, the young mums will be authorized to return to school "provided health, work, age and disciplinary requirements are met." The same measure will be "applied to the father of the baby if he is a student". But the Minister says "appropriate disciplinary measures" will be taken if the author is a teacher or any other member of staff.
Pregnant students/adolescent mothers are often discriminated against in educational facilities, especially in Africa. Students are dismissed from mostly secondary schools immediately when they are pregnant, as is the case in Cameroon's secondary schools before this move by the Minister of Secondary Education.
The discriminatory policy has been one of the major setbacks in the fight for girls' rights to education. According to Human Rights Watch, "Since 2019, at least five sub-Saharan African countries – Mozambique, Zimbabwe, Sierra Leone, Uganda, and São Tomé e Príncipe – have either revoked restrictive or discriminatory policies or adopted laws or policies that allow pregnant students and adolescent mothers to stay in school under certain conditions."
According to Elin Martinez, senior children's rights researcher at Human Rights Watch, "More African governments are taking stronger actions to support the rights of girls to education…. But many girls still have to fight against enormous government-imposed barriers that deny them their right to education and make schools turn their backs on them when they most need support."
"This practice is against the government policy of keeping all students in school without discrimination. It is also contrary to the government's policy of promoting gender equality and preventing the dismissal of vulnerable students. It has caused girls to drop out of school," Dr Nalova Lyonga said through the communique.
The decision from the Secondary Education Minister has been received with mixed feelings with some in favour and others against it. "This is a decision which I must say is awesome, for over the years many young girls have had their lives destroyed the cause of the stigma they carry due to childbearing while in school. Henceforth I'm happy cases like this will be better treated," said Collette Njong, a secondary school teacher as reported by Journal du Cameroun.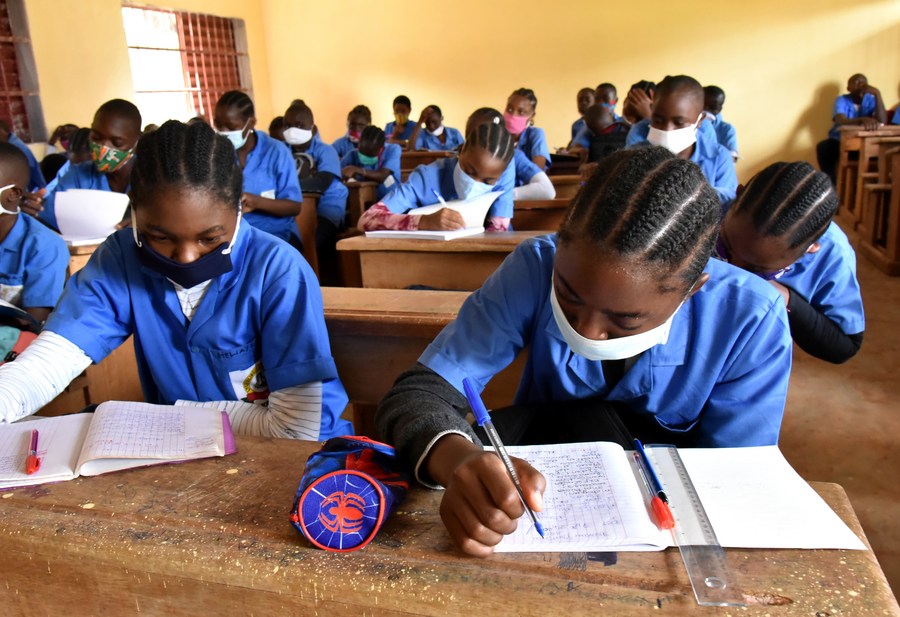 Agnes Sula who is also a school instructor bares a different opinion. She said: "This will encourage young girls to freely carry out immoral practices and will not bare shame to carry a child. I think to suck a decision could have stayed in the backdrop and not brought to light."
According to Human Rights Watch, in 2018 "at least 26 African Union countries had laws, policies or strategies in place to guarantee girls' right to go back to school after pregnancy. In 2021 at least 30 AU countries now have laws, policies, or strategies in place that protect pregnant students' and adolescent mothers' right to education to varying degrees."
These countries including Cameroon are applauding the promotion and protection of girls' rights to education taking into consideration their vulnerabilities, Bernyuy Cajetan notes. Government provisions contained in Circular number 10/A/562/MINEDUC/ESG/DETP/DEMP/ of 19th January on student pregnancy in government and private schools require that pregnant teens be allowed to continue school activities.
Communique Below