Cameroon: Hope Advocates Africa distributes Delivery Kits to 25 Vulnerable Pregnant Women and Girls
By Boris Esono Nwenfor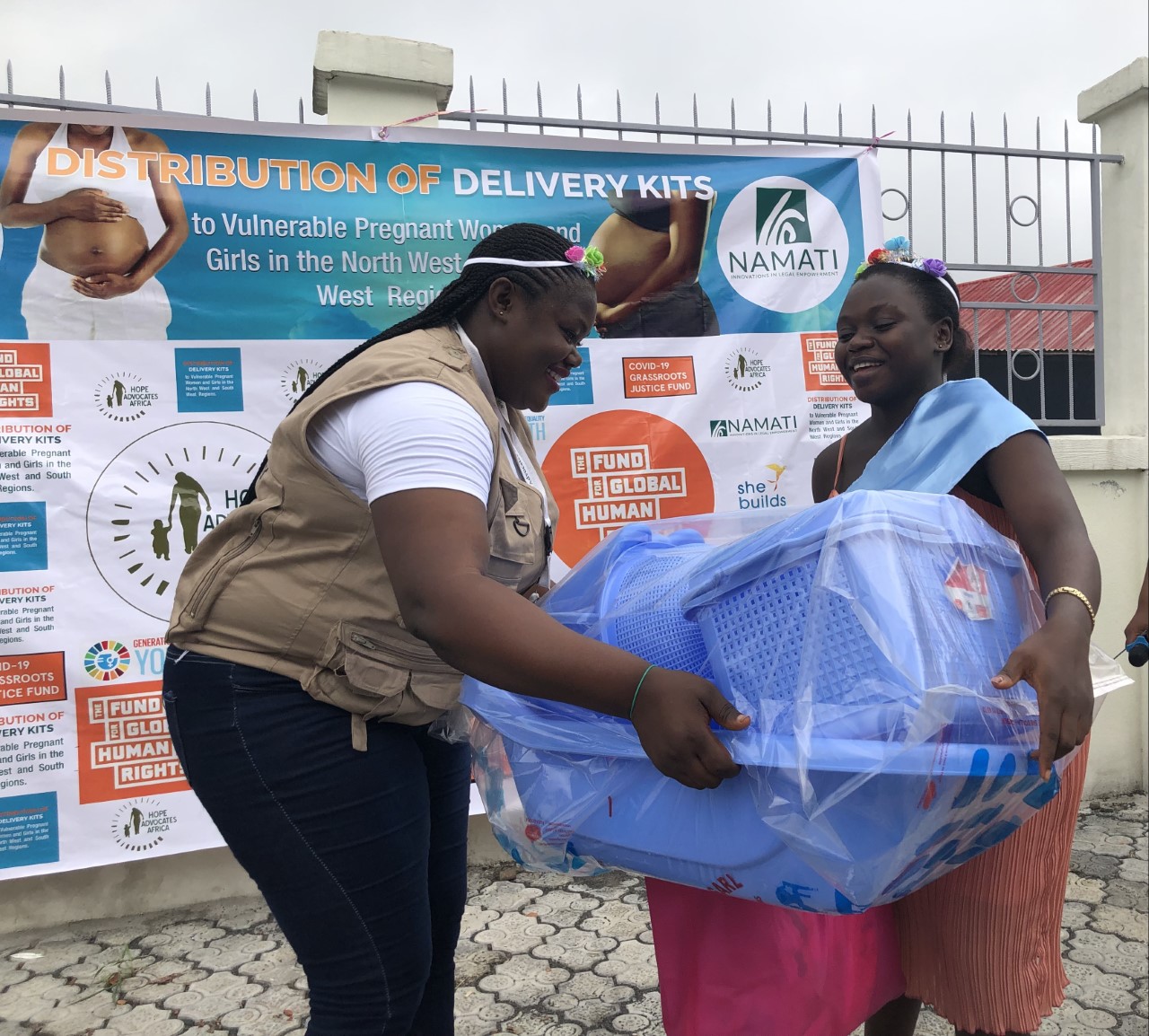 In her bid to prevent neonatal and maternal deaths, Hope Advocates Africa has donated delivery kits to twenty (25) women and girls in the South West Region as a means to help them take care of their babies when they give birth. The exercise took place this Tuesday, May 10 at the Buea Regional Hospital Annex and is funded by the Global Fund for Human Rights and NAMATI.
A not-for-profit advocacy organization based in Buea, Hope Advocates Africa advocates for the rights of women and girls living in rural communities in the South West. The organization will be carrying out a similar exercise in the North West with 25 pregnant women and girls expected to benefit, bringing to a total of 50 pregnant women and girls that the project intends to take care of.
"This falls within the context of our project of mitigating the impact of COVID-19 on women, girls and children. We began with radio talks which we have been doing for over two months. Last month we did a training of trainers for grass root human rights justice seekers to report and monitor human rights violations in the North West and South West," Caryn Dasah, Executive Director of Hope Advocates Africa said.
"We are providing humanitarian assistance to pregnant women because we believe that the impact of the crisis and the COVID-19 has made many people vulnerable. The idea to give these items is because of the notion that many women come to the hospital with nothing for the baby; they do not have even sanitary pads and the midwives have been the ones rendering assistance."
With the ongoing crisis in the North West and South West Regions, Hope Advocates Africa provides services for displaced women living in bushes, providing them with sanitary pads. The organisation is also involved in peacebuilding and empowering women economically.
"Through our contacts and partners, we will look into empowering the women and girls. We have their files in our office and we will be able to follow them up until they give birth and see how best we can support them through empowerment – making them get into businesses, making them get into trade among others. These are all ideas we can also take a look at and see how we can help them take care of themselves and the baby," Caryn Dasah added. "We have started with 25 today and we are hoping that in the future it is going to be bigger and greater."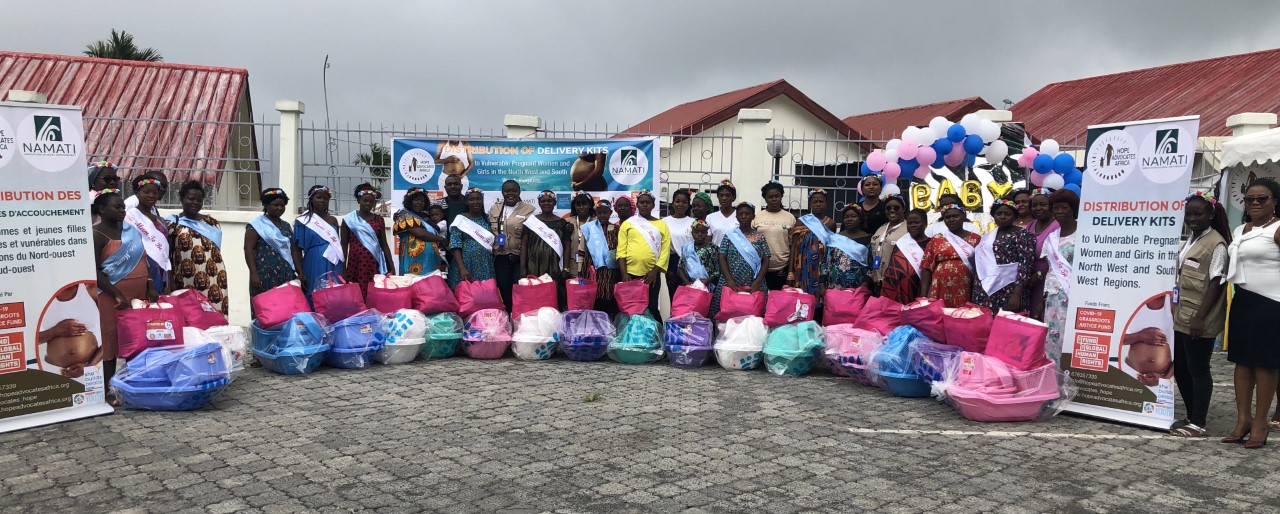 This gesture from Hope Advocates Africa was warmly received by the would-be mothers who extended their gratitude while hoping the Association continue in its endeavour to assist other mothers who may be going through what they are going through. "I appreciate what Hope Advocates Africa has done for us today as I did not believe I could receive such. I am currently six months pregnant and I am yet to buy anything for the baby," 28-year-old Emilia Nalova said.
"I feel very happy as I did not know I will get such things like a bucket, pecks. I extend my gratitude to the organization for what they have done for me," 16-year-old Emilia Otia said.