Cameroon: Garoua Regional Hospital Centre goes Operational
By Boris Esono Nwenfor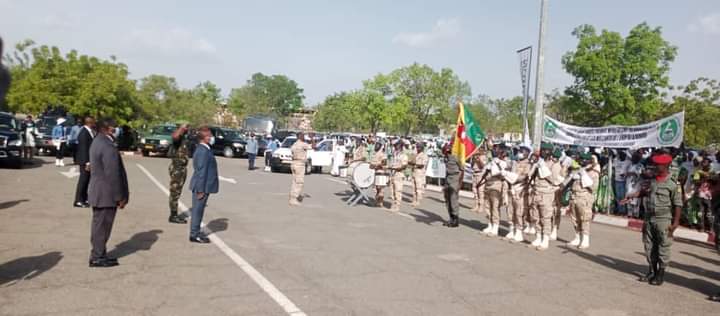 Inaugurating the Centre this Tuesday, May 11 in Garoua, North Region of Cameroon, the Prime Minister Head of Government Chief Dr Joseph Dion Ngute said the centre was born of the 3-year emergency plan and is part of a strategic policy to overhaul Cameroon's health apparatus and make it respond to modern-day exigencies.
The Prime Minister further noted that the target is not only to reduce maternal and infant mortality but also to respond to other diseases and reduce medical referrals from the north to other regions.
Several members of the government accompany the emissary of the President of the Republic. These include the Minister of State Minister of Tourism and Leisure Maïgari Bello Bouba, the Minister of Public Health Malachi Manaouda; the minister in charge of public procurement Ibrahim Talba Malla; the Minister of Agriculture and Sustainable Development Gabriel Mbairobe; the Minister of Employment and Vocational Training Issa Tchiroma Bakary, amongst others.
Apart from the Garoua Regional Hospital Centre, Joseph Dion Ngute said the soon to be completed Garoua referral hospital, the hotels, sports facilities and roads constructed for the AFCON fall in line with President Paul Biya's desire to make infrastructural development a reality in all regions of the country.
Dr Dion Ngute invited the health personnel of the Garoua regional hospital to treat patients with the same bravery and care they demonstrated during the COVID19 pandemic and called on users to actively contribute to protecting the hospital and its equipment.
The Mayor of Garoua, Ousmaila Mohamadou, thanked the government for the hospital facility noting that its modern equipment and qualified personnel will help reduce infant and maternal mortality and improve healthcare in the region.
The Interim Director of the hospital Dr Ina Rakia said that the category 2 health facility has come with the required equipment and manpower to address the particular needs of the north region in the health domain.
The inauguration of the Garoua Regional Hospital Center is part of the development and transformation of the health system in Cameroon. It occurs after the commissioning of infrastructures of the same category, such as the Ebolowa Regional Hospital Centre.