Cameroon: CHRDA upskill Community Leaders, Journalists on Human Rights Monitoring and Reporting
By Boris Esono Nwenfor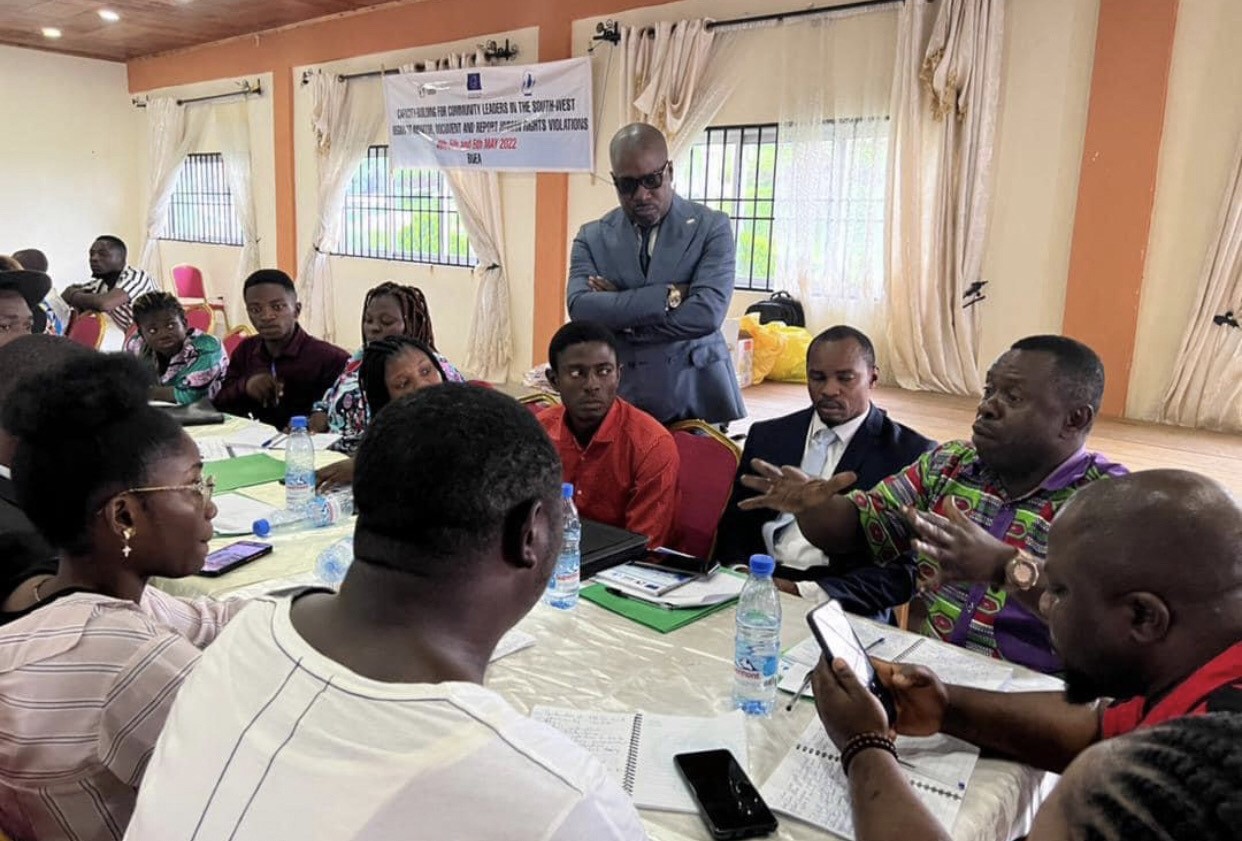 The three-day workshop organized by the Centre for Human Rights and Democracy in Africa, CHRDA, is under the theme "Human Rights monitoring and reporting" runs from May 4 to May 6, 2022. It is co-funded by the European Union.
During day one of the training, the community leaders were schooled on an overview of human rights; rights commonly violated during armed conflict; practical examples: NSAG and Anglophone crisis. Other thematic areas are NGOs and Human Rights Documentation, the procedure for Human Rights Documentation; Documenting and Reporting GBV and VAWG; Protection of HRDs and Community Leaders and the Use of the CHRDA Mobile App.
"The importance of this workshop falls within the recent happenings in the country; the crisis in the North West and South West and also the Far North where there have been gross and systematic human rights violations. We felt that it was necessary to train community, CSOs on reporting, monitoring and documenting these atrocities," Barrister Felix Nkongho, Founder and President of CHRDA told Pan African Visions.
"Someday, those who have violated these rights will be held accountable. There is a need for us to be able to document and these documents will be used in the future. Also, for advocacy; you want to show to the world the kind of crimes that have been perpetrated and to let them know that these crimes are punishable by international law and also by the law of the state."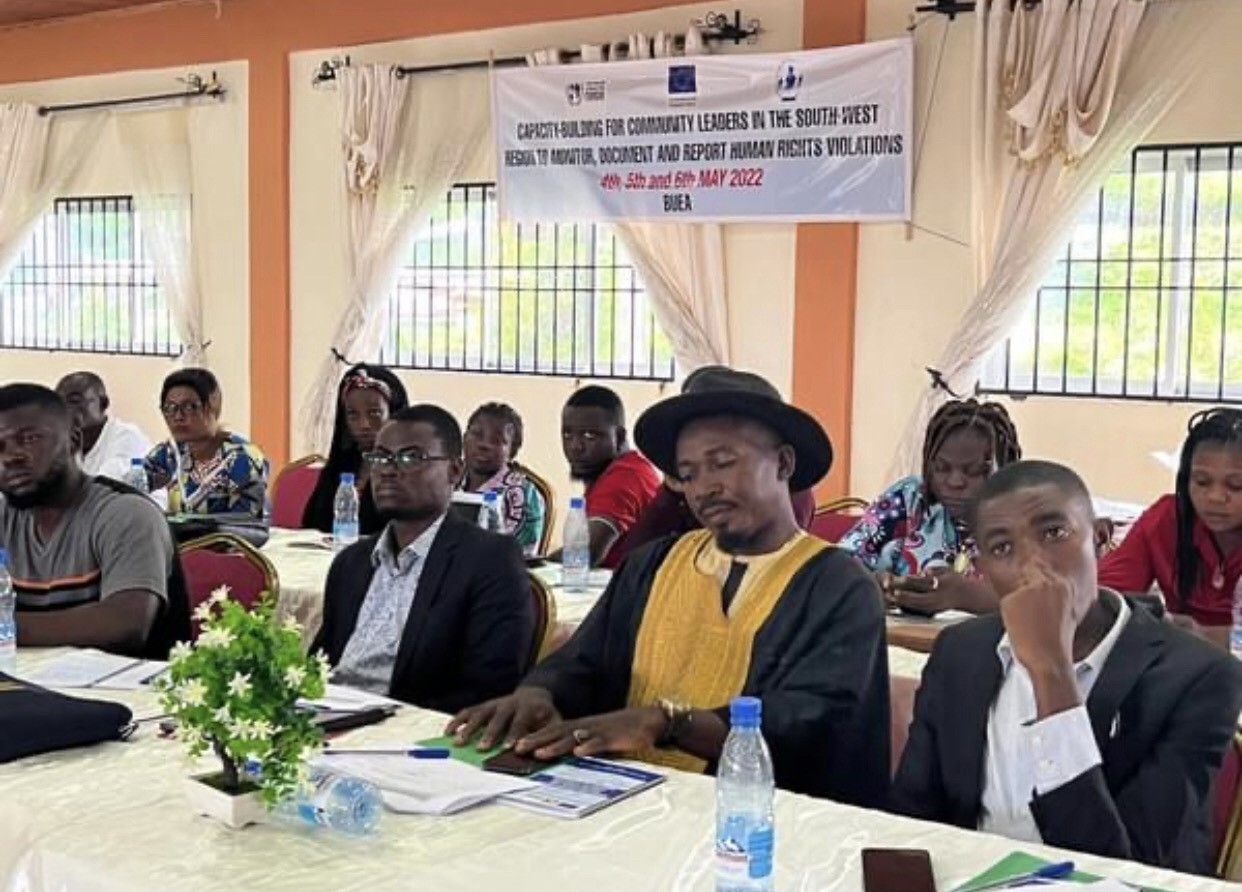 This training is geared toward enhancing the capacity of community leaders in contributing to the larger human rights protection framework. The work done by community leaders in monitoring human rights violations within their local communities enables and strengthens the reporting of human rights violations and subsequent prosecutions.
"We expect that these community leaders will have a grasp of the subject matter so that they will be able to do a better presentation to the public in terms of their news content," Barrister Felix Nkongho added when asked about what CHRDA hopes to achieve at the end of the workshop.
"I am sure the journalists who are present have been victims of human rights violations in one-way shape or form, threatened and for them to share their experiences. Some of the experiences that they have gone through may help other human rights defenders. So, for us, it ends up being a win-win situation."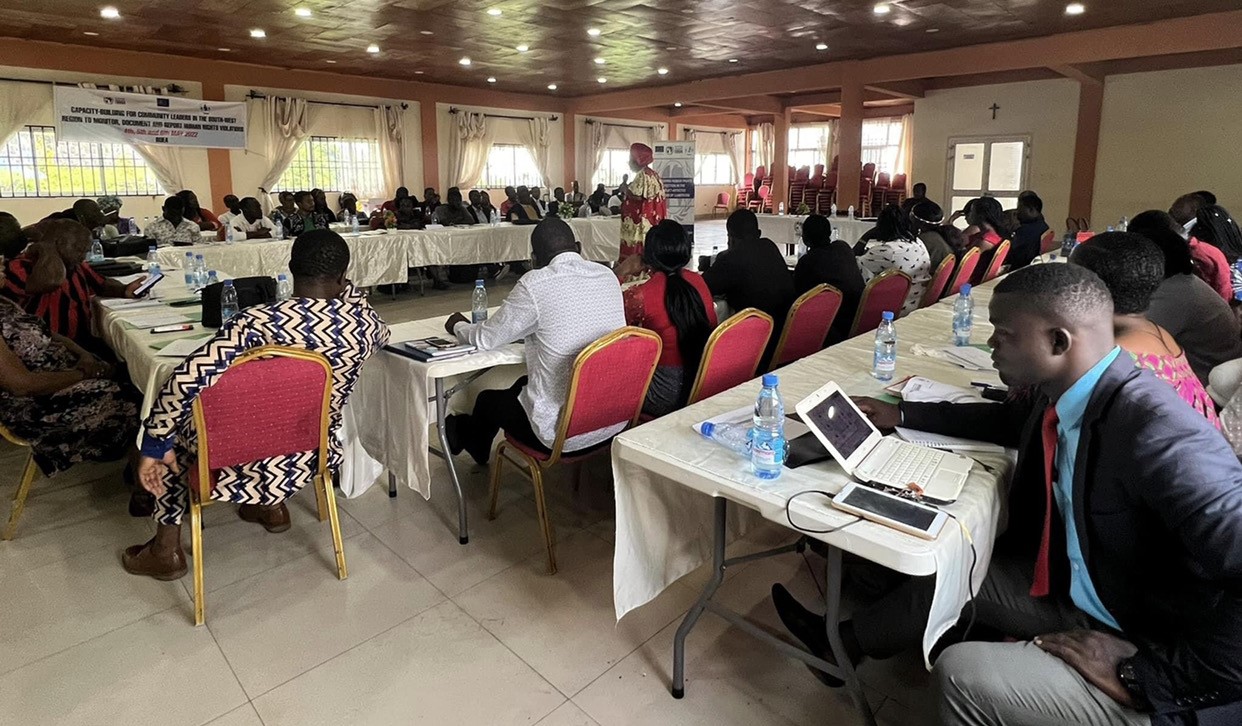 "We hope to create a network of Human Rights Defenders, Monitors and Investigators so that in future we have a database and it will be easy for us to synergise and work together," Balla concluded.
Within the framework of its efforts towards contributing to the promotion and protection of human rights in Cameroon, the Centre for Human Rights and Democracy in Africa (CHRDA) will be undertaking a series of training and workshops across the conflict-affected regions of the North-West, South-West and Far the North, amongst other activities. These will be done in close collaboration with our partner, Réseau des Défenseurs des Droits Humains en Afrique Centrale (REDHAC). These activities form part of the European Union co-funded action on "Improving human rights protection in the conflict-affected regions of Cameroon."
"… Many a time many people call themselves human rights defenders but they go beyond the mandate which is required of us. Within conflict settings, human rights defenders should be people who lead with peaceful actions. You do not go and get the bullet because you are preaching human rights and you must do that in the confines of certain mandate," Esther Oman, Executive Director of ReachOut Cameroon told Pan African Visions shortly after presenting on the Protection of Human Rights Defenders and Community Leaders.
"Human Rights defenders must learn to adopt a conflict-sensitive communication in a fragile state. At times we see and hear people taken to the streets doing that which they were not supposed to do or otherwise doing it more calmly. If we are defenders of rights there is a pattern of doing it and that pattern should not lead to provocation, that pattern should not lead to violence."
"It is important to note that Human Rights Defenders do not have solutions to all the problems and there are issues that are typical to their terms of reference and we have ethics that guide the work which we do. If you go beyond that you lose all forms of credibility which you had," Esther Omam added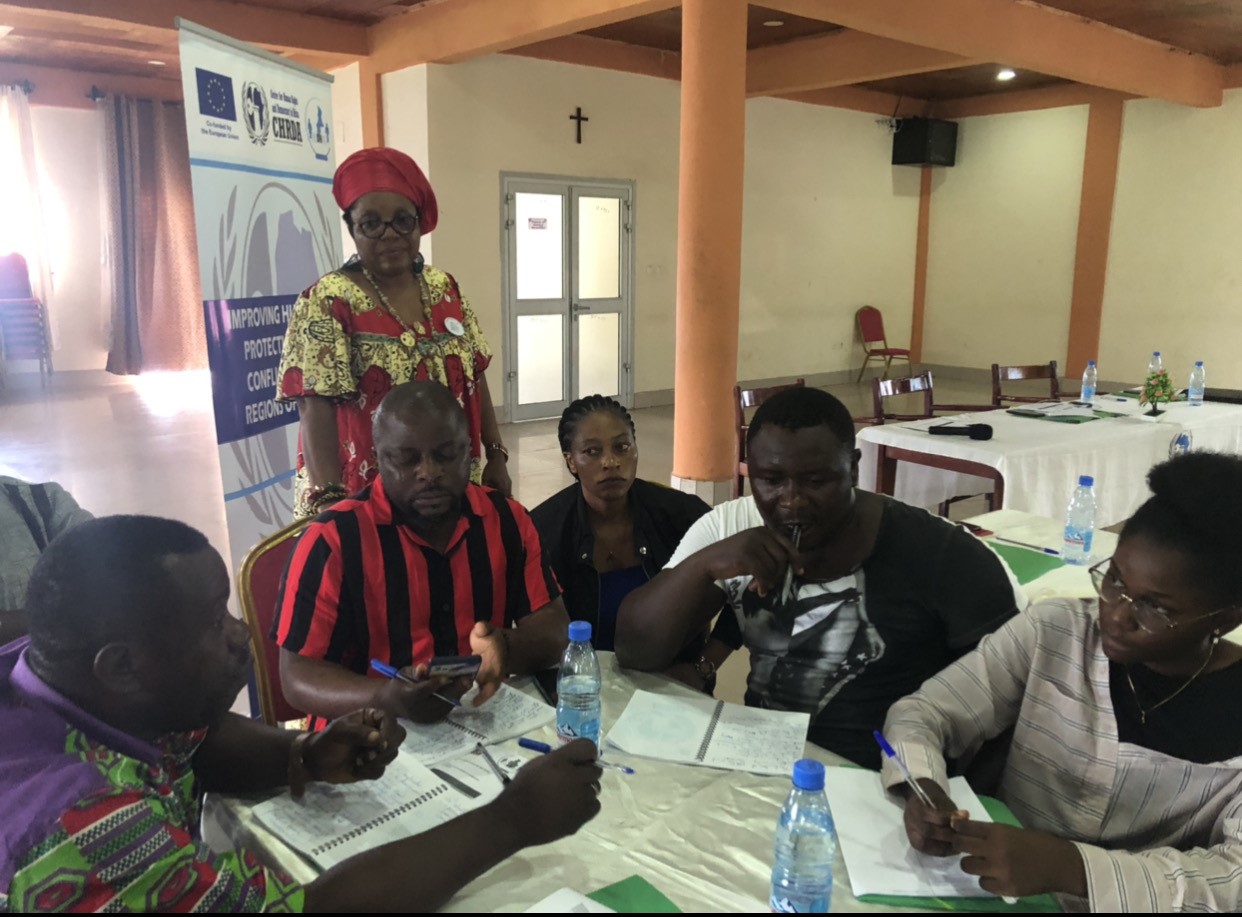 About CHRDA
CHRDA is a civil society, Human Rights and Humanitarian Organization whose mission is to enhance the protection and respect for human rights and democracy, good governance, network to improve human rights situation, humanitarian response to survivors of catastrophes including armed conflicts and keep violations/abuses to a minimum, and encourage ratification of international treaties and agreements related to human rights and the rule of law.