Cameroon: Search for survivors continues after plane carrying 11 people crashed
By Boris Esono Nwenfor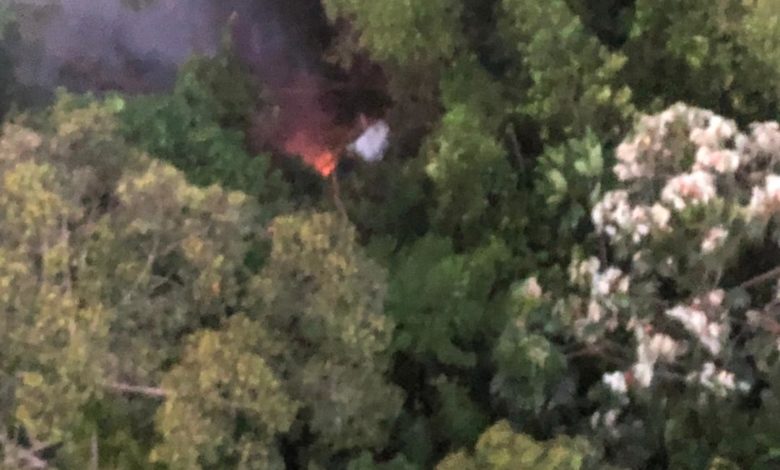 Rescue efforts are currently underway in the forest near Nanga Eboko, Centre Region of Cameroon after a plane crashed with eleven (11) people on board. Various media reports have indicated that there is no survivor, though this is yet to be confirmed by the Transport authorities.
According to media reports, the weather conditions at the time of the takeoff of the plane were not the best after rain fell heavily in the nation's capital, Cameroun24 reported. The plane went missing at around 2 pm after it took off this Wednesday, May 11.
In a communique from the Minister of Transport Jean Ernest Ngale, the national air traffic services lost radio contact with the aircraft on the Yaounde Nsimalen – Dompta – Belabo – Yaounde – Nsimalen route.
"The aircraft had 11 people on board. Following the observation of the disappearance of the aircraft, air and ground resources were immediately deployed to search for it. The aircraft was eventually located in the forest, not far from Nanga Eboko," the Minister said.
Minister Ngale added that emergency services are on their way to the location and called for both national and international support to carry out rescue operations for the occupants of the aircraft.
A Ministry official who spoke to the sun said the plane "crashed and that rescuers were "trying to see if it is possible to save anyone." The current situation does not look promising after several reports have indicated that no one survived the crash.
According to reports, the plane was charted by the private company COTCO (Cameroon Oil and Transportation Company) which maintains a hydrocarbon pipeline that runs between Cameroon and neighbouring Chad, the sun reported.