Zimbabwe : Prestigious Castle Tankard Promotion Set To Return In May With 13 Horses
By Nevson Mpofu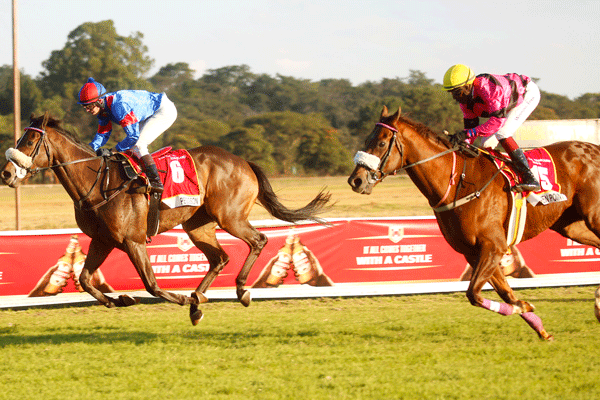 This coming Saturday on the 7th of May the boom of a horse sport will take a kick start almost after 2 years in a silence. This was caused by the regulations related to covid-19 which locked the sport as well.  The bang of a race sponsored by castle larger called Castle Tankard Promotion boasts of 13 horses featuring on the 62 edition of the promotion at Borrowdale race course of the Mashonaland turf club grounds.
Delta Marketing Manager Kundai Maweme expressed joy at the Final Acceptance this past week in Harare. She pointed out that the Castle Tankard promotion is the most prestigious one in Africa. The relationship between horse race and castle lager makes us bind together with the race game which started in 1904..  Further it was pointed out that relations and the game itself goes better and better under theme, ''Perfection in motion.''
''Castle Tankard Promotion is the most prestigious one in Africa. The horse race- castle lager relationship binds us ''
''We are going still better under the theme, 'Perfection in Motion''
''This is consumer and trade promotion that bring us together in business''
The final Acceptance event brought on the stage Tichafa Rinomhota Castle Larger General Manager. His key words were that all running horses were Zimbabwe breed .He further said the tankard which started in 1960 continues to be the only one, grade 1 one horse racing event in the country.
''Horses running are all Zimbabwe breed''
''The Tankard which started in 1960 continues to be the grade 1 one horse racing event in the country. This makes the most prestigious and sought after tittle by horse owners, trainers and jockeys in Zimbabwe. It commands interesting and active participation from across the region. In fact we are at the top in the region ''
Mashonaland Turf Club top staff Kirsty Stirdolph thanked Delta for its long service in the promotion of the tankard. He said all is in full pack action from trainers, and the horses themselves ready to kick start the race.
'' All is set in motion. We are ready. Competitive horses are ready to kick start, jump and win''.
Opening Betting goes with 13 horses..
Finchatton 33/10
Lily Blue 4/1
Holly Land 5/1
Mr Greenlight 20/1
Only Him 3/1
Wantage 14/1
Armstrong 123/1
BUGATTI Blue 14/1
True Beauty 9/2
Love the View 5/1
Citrusdal 18/1
Heir Line 10/1 Three to Tango 14/1
Three to Tango 14/1
DELTA RACE 1 RACE is sponsoring to the tune of $50,000,00 which is 200 metres and is the 62nd edition with 13 horses ..