We Are Not Trading Humans-Kagame Hits Back At Rwanda –UK Migrants Deal Critics
By Maniraguha Ferdinand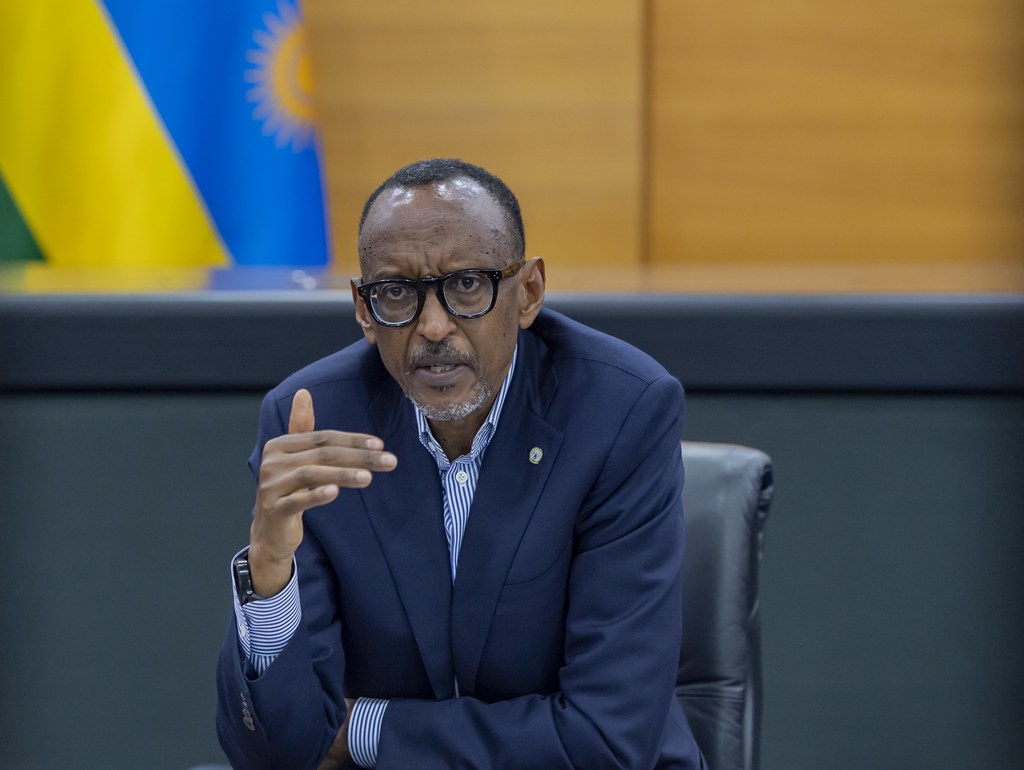 President of Rwanda, Paul Kagame said that his country is not trying to get money from migrants, after signing a deal that will see Rwanda receiving migrants who entered UK illegally.
The deal was signed early April between both governments. It is expected   to be an innovative approach to address the global migration crisis from the roots, by tackling global inequalities of opportunity that drive economic migrants to leave their countries.
The UK will fund the programme by initially giving  an investment of £120 million, to cater for immigrants once they arrive in Rwanda as well as building them in human capacity.
Such fund will be used to give them access to education, health among others.
After the deal is signed, criticisms arose both in Rwanda and UK,  where some said that, It is inhumane to send people in a poor country like Rwanda, while their expectation was UK.
Among critics of the programme was The Archbishop of Canterbury, Justin Welby who said that it is  "the opposite of the nature of God who himself took responsibility for our failures".
President Kagame said that his country did not get involved into the deal, wanting money but "helping".
He said it On Wednesday, 2oth April while he was  virtually attending a seminar led by Stephen Kinzer at the Brown University, United States.
Kagame recalled  that It is not the first time Rwanda has involved in helping those in need especially migrants.
His country in collaboration with other international institutions, has received some migrants who are trapped in Libya, searching better life in Europe, since 2018.
Upon arriving in Rwanda,  they are housed in a center while they are waiting for relocation to the third country.
As of March 2022, Rwanda has received over 900 asylum seekers, who arrived on eight evacuation flights from Libya, and 67% of them have been resettled to third countries.
"We are not a rich country, we are not a big country but there are solutions we can always help solve […] even if our standards of living may not be the best in the world, certainly what we can provide to these people, is much better than being in prison in Libya that has no government, nothing" he  said.
Kagame says, UK approached Rwanda after assessing the history of how Libyan case has been handled.
"That is how we came to have discussions with UK. They don't want these people being smuggled into the United Kingdom. They want to have a way of sorting out people they must accept and others they can say, we don't accept" he added.
He went on to say that although some of migrants have reason to seek asylum, It was discovered that others have no problems at home because "Some of them can afford to pay thousands Euros or dollars, pounds to be smuggled into these countries."
For Kagame, saying that Rwanda wants to make money from migrants is not true.
"It would be mistaken for people to just make a conclusion, You know Rwanda got money! We are not trading humans. This is not the case. We are actually helping" He said.
The Memorandum of Understanding signed between both governments is initial five-year period.
Those who will be sent to Rwanda, will get  full protection under Rwandan law, equal access to employment, and enrollment in healthcare and social care services.