USAID Malaria team Tanzania Applauds Public Schools As Malaria Control Ambassadors
By Michael Sikapundwa, Morogoro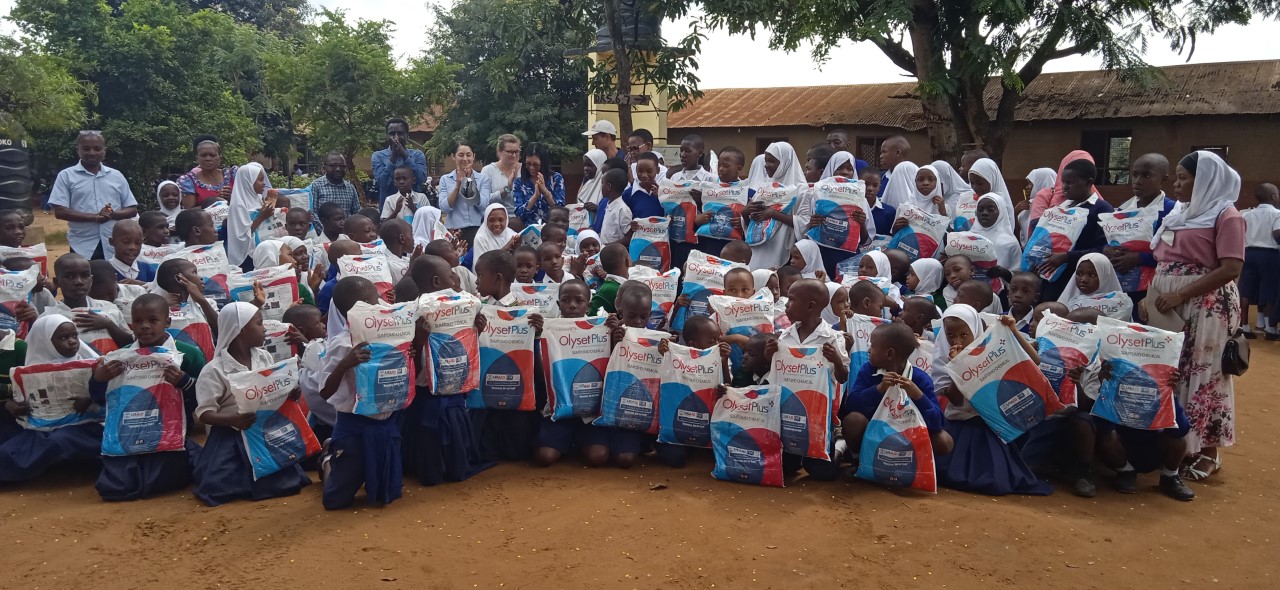 USAID Malaria team Tanzania has congratulated Tanzanian primary public schools as ambassadors against the spread of Malaria to the community since schools have cultural groups specialized in role-play, soccer, and other indoor activities whose messages are emphasizing the use of mosquito nets, several body checkups, cleaning environment.
USAID  Tanzania Mission Director, Ms.Veeraya Somvongsiri ,has revealed the fact here yesterday during the distribution of 405 mosquito nets to standard two, six, and seven pupils of Kiwanja cha ndege primary school located near to regional fire brigade station in Morogoro town. An exercise that was accompanied by handing over four balls for girls and boys.
A function involved United States of America ( USA ) congressional staff members, namely Katy Crosby, Kali Farahmand, regional and municipal educational officials.
She said, Tanzania is among the best African countries over 60 years have been working together with USAID  in the war against the spread of Malaria, revealed the fact as congratulated pupils' role play that emphasizes means of overcoming malaria.
'' education is a key to life, USAID promises the implementation of that saying through the provision of mosquito nets and sports facilities that will stimulate other hidden talents. School is the only place that produces engineers, doctors, scientists, and political leaders '' she disclosed.
Apart from handing over, mosquito nets, Ms. Veeraya provided four balls for girls and boys to  Sefu Njola , head of school with the target of maintaining body fitness in pupils and improvement of sports talents.
Katy Crosby, wondered how young children produced verses in their choir before starting a role play, said the age of children and what was derived to the audience were not related to their psychical appearance.
 '' I'm so pleased with your choir before a  role play,  from it has learned more about Malaria and means to overcome it in your environment '' she revealed.
For her part, municipal educational officer, Chausiku Masengenya, said apart from USAID's support, public schools in Morogoro municipalities have environmental preservation clubs that deal with cleaning the schools' compounds to avoid the production of mosquito eggs.
Naomi Serbantez , Malaria project supervisor USAID in Tanzania, said in 2022  a project has scheduled the distribution of over 200000 mosquito nets in Morogoro region and 405 has distributed at Kiwanja cha ndege primary school is a part of it.
'' study shows pupils are the best ambassadors to the community because what is taught at an early age creates everlasting memory, hope that spirit will be given to generation after generation,'' she explained.
Brian Bruno a standard six pupil and role play designer,  thanked USAID for sports facilities, from it has promised to schedule morning and evening soccer training as not overcome NCDs but body's fitness not only to normal pupils even to our colleagues with physical disabilities.