UK Foreign Policy & the Kennedy Trap in Cameroon
By Rebecca Tinsley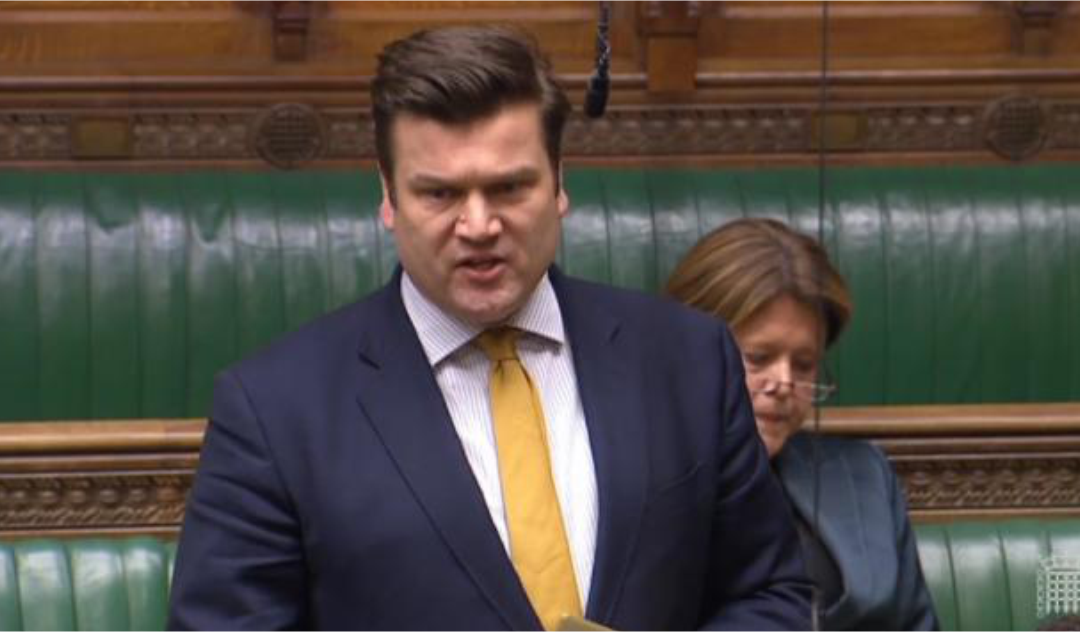 President John F. Kennedy was reputedly horrified when he found that Central American human rights defenders being supported by his administration were being killed by security forces also trained by a US government programme. Britain now risks falling into the same trap in Cameroon where the UK trains elite soldiers accused of executing unarmed civilians. Meanwhile, the Foreign Office boasts of supporting civil society initiatives in the central African nation.
Recent Parliamentary answers reveal that the UK has provided training to Cameroon's Rapid Intervention Battalion (BIR) since 2018 at a cost of £1.365 million to British taxpayers. Minister James Heappey asserts that no allegations of human rights atrocities by the BIR have been substantiated since the British began training them. This is not true. The nonpartisan   Centre for Human Rights and Democracy in Africa, and the Cameroon Anglophone Crisis  Database of Atrocities have documented Viet Cong style abuses perpetrated by the BIR against unarmed villagers in the conflict-ridden Anglophone regions.
On December 8, the BIR responded to a separatist attack in Bamenda by executing two boys and a 70 years-old man, and torching 35 homes in the Mbengwi Road area. The BIR claimed gunfire sparked an explosion which "caused a shock wave" destroying the buildings; whereas verified satellite images showed that the houses were destroyed by individual fires.
Two days later in Chomba village near Bamenda, the BIR rounded up 80 residents, looted their homes, and accused them of harbouring separatist fighters. They abducted four villagers who were found on December 29 with gunshot wounds to their heads.
According to Human Rights Watch, "The incidents in December follow previous spates of violence and human rights violations by government forces during the crisis in the Anglophone regions, most of which have gone unpunished."
The UK justifies training the BIR because of its role countering the Islamist insurgency in Cameroon's Far North Region, where Boko Haram terrorists from Nigeria seek refuge. Yet, some BIR soldiers now operate with impunity in the English-speaking regions where 20% of Cameroon's population lives. The Anglophone Crisis emerged in 2016 when peaceful demonstrations against Francophone domination were met with disproportionate force and mass arrests by security services. Since then, a separatist movement has grown and responded with increasingly violent tactics, spurred on by President Paul Biya's refusal to negotiate or compromise. Last week, the US government designated Temporary Protected Status to Cameroonians, recognising the "extreme violence" perpetrated by government forces and armed separatists.
Cameroon is not the first place to experience atrocities by UK-trained security forces. In 2015, the Independent Commission for Aid Impact concluded that Britain might be making bad human rights situations worse by honing the skills of repressive security forces.
In Sudan, for instance, more than £850,000 was spent on a programme that had to be "terminated ahead of schedule, following violent suppression of protests in Khartoum and other cities in September 2013," in which more than one hundred unarmed democracy protesters were killed.
The Commission urged UK officials to consider local political conditions before embarking on unrealistic projects. It countered the assumption that "training police officers leads to improved police attitudes and behaviour," urging the UK to recognize that "an entrenched police culture is not easily changed through training, particularly when externally initiated….The institutions involved are large and cumbersome with strong vested interests working against change." The report concluded that political support for police reform "often proves short-lived or illusory."
The UK's close connections to Cameroon, areas of which were a former colony, extend beyond training security forces. In 2021, the UK signed a trade deal whereby Cameroon would sell £200 million worth of bananas. Worth noting too is the outsourcing of security for the UK High Commission in Yaoundé to a private company owned by Ivo Desancio Yenwo, who is also the director of Biya's presidential security. Britain's special relationship with Biya, in office since 1982, includes crafting Operation Odyssean, recently described by media reports as a 'crisis management doctrine' advising the 89-year-old on how to stay in power.
The UK should use its closeness to the Biya regime to press for the release of hundreds of political prisoners serving long sentences for 'terrorism.' This month, Amnesty and 26 other NGOs condemned the arbitrary nature of justice and the routine use of torture in Cameroon. Crimes include wearing a T-shirt saying, "We are Cameroonians. We are not extremists," attending a peaceful protest, or standing outside the headquarters of the main opposition party. Amnesty and Human Rights Watch have criticised the conditions endured by political prisoners. On April 7th, Rodrigue Ndagueho Koufet, a prominent member of the opposition Cameroon Renaissance Movement, died due to a cholera outbreak in the country's second largest jail in Douala.
The UK should also apply friendly but consistent pressure on the Cameroonian leadership to enter inclusive peace negotiations with Anglophone representatives, mediated by an impartial third party, instead of using military force to respond to the political-constitutional "Anglophone Problem." Britain should also encourage France, Cameroon's other former colonial power, to persuade Yaoundé of the advantages of a peace dividend.
The UK Foreign Office "prioritises" partnerships with countries that "share our values." It is never too late for redemption: the UK must leverage its special relationship with Cameroon to end the devastating armed conflict in Anglophone Cameroon and to help free political prisoners. Britain's goal should be silencing the guns in the Anglophone regions, not training the BIR to use them more effectively on civilians.  It is for their attachment to the Anglo-Saxon system of education, law and culture that the Anglophones have been marginalised for decades and thousands killed in Cameroon; it is ironic that the UK should be training the forces that sustain that marginalisation and repression.
*Rebecca Tinsley is joint chair of the Global Campaign for Peace & Justice in Cameroon