The Rise of Akol E Ayii And The Trinity Energy Group
By Ajong Mbapndah L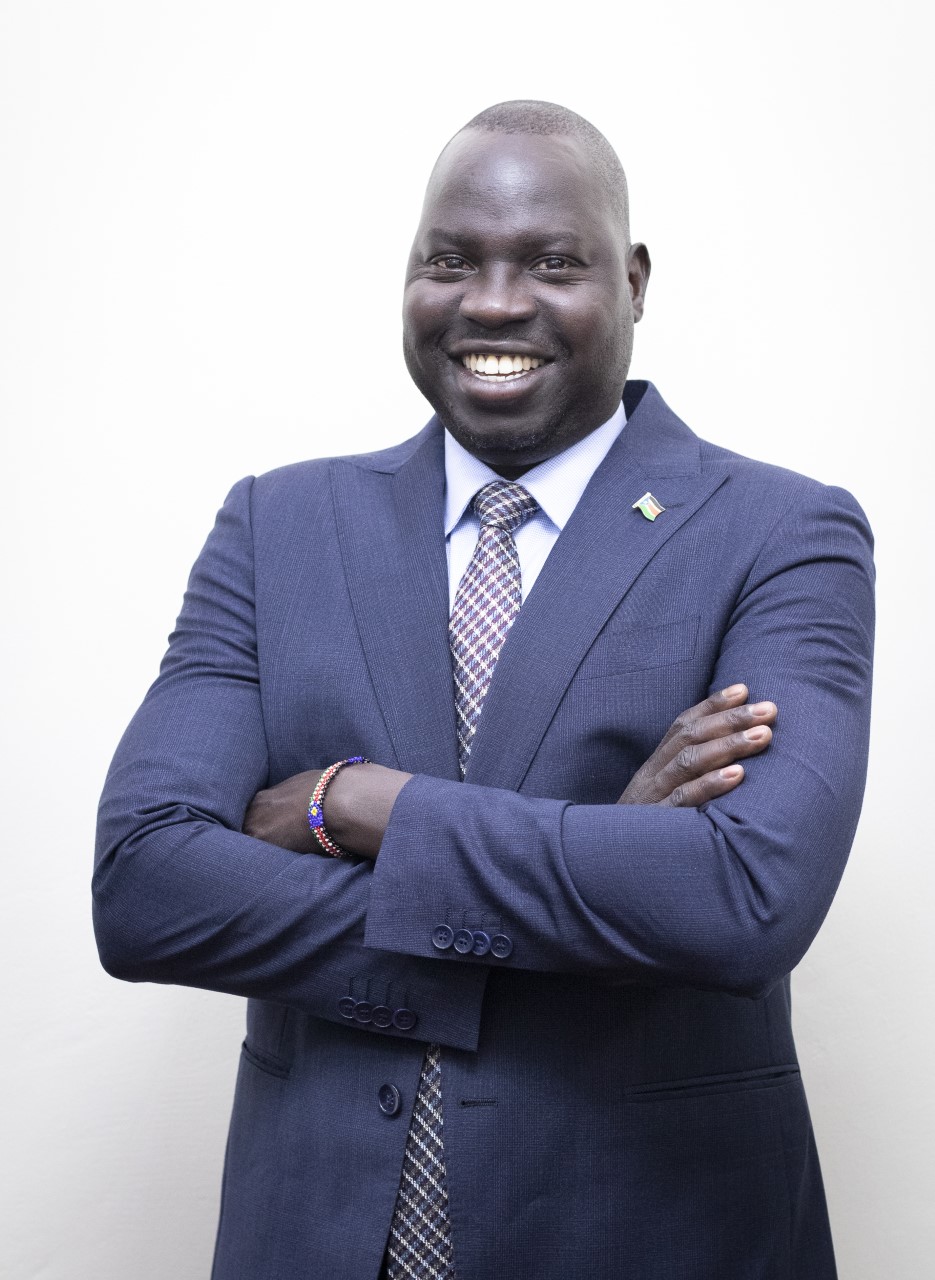 Arguably the biggest name in South Sudan when it comes to business with a reputation that is fast reverberating across Africa and the world, the story of Akol E Ayii is one of hard work and resilience that should serve as inspiration to the younger generation in the continent.
As Founder and Chairman of the Trinity Energy Group, Akol E Ayii has achieved the feat of growing a company from the shores of South Sudan to a continental powerhouse with solid footprints in several East African countries.
While Trinity Energy may have its roots or origins in South Sudan, Ayii is resolute in his drive to give the company a Pan African dimension. At a time when many considered South Sudan a basket case and fled the country because of political instability, Ayii and his team weathered the storm and today Trinity Energy is the market leader.
Within a ten-year span, Ayii has firmly established Trinity Energy operations in Kenya, Uganda, and DR Congo markets.  Opportunities are actively under exploration in Malawi, Zambia, and Somaliland, says Ayii as he shares the story of the Trinity Energy Group, its operations, challenges, perspectives, personal experiences, vital business tips for young Africans, and more in an exclusive interview with PAV Magazine.
Thanks for granting this interview, could we start with an introduction to Trinity Group, and how the company is doing now?
Thank you for having me. Trinity Energy Limited (TEL) is a pan African integrated energy company founded in 2012.  Upon its inception, Trinity adopted a focus on all aspects of the energy business in South Sudan to provide affordable and accessible energy solutions for the people of South Sudan. This is in addition to being a champion of local content for the South Sudan petroleum resource. Trinity Energy is now the market leader in South Sudan accounting for up to 40% of the volumes sold.
As a further means to enhance the security of petroleum supply in South Sudan by supporting refined petroleum products supply into the country, TEL engaged with the African Export-Import Bank ("Afreximbank") in 2018 and secured a revolving Import Financing of USD 30M. The facility was subsequently enhanced to USD 50M in 2020.
Trinity Energy has to date invested over USD13 million in its current retail network in Juba and a further over USD5 million in the largest petroleum storage terminal in South Sudan. We are the leading corporate employer and taxpayer in South Sudan and are proud of the significant role we are playing in the socio-economic transformation of South Sudan.
We are now focusing on expanding our retail footprint in South Sudan to an additional 100 stations spread across various states in South Sudan over the next four years. We will also invest in an additional 150 million litres of fuel storage in order to safeguard the country against supply disruptions that are perennially being faced in the country due to a lack of adequate storage facilities. As we do this, we are also aiming to add value to the petroleum resource of South Sudan by developing the 40,000 barrels per day Paluoch refinery to locally process South Sudan's crude oil helping to unlock further significant economic and social gains for the country.
As we move towards securing energy sustainability for South Sudan, we are also diversifying our business to provide electricity to millions of South Sudanese who do not have access to grid power. In addition, we have spelled out an ambitious pan-African growth agenda with a view to becoming a leading Pan-African integrated energy company in the next seven years.
In which other countries does Trinity Energy Group have operations?
As part of our Pan-African growth agenda, besides South Sudan, we have expanded and have an active presence in the Kenya, Uganda, and DRC markets.  We are also exploring opportunities in Malawi, Zambia and Somaliland. Trinity Energy also has corporate presence in Dubai in line with the objective of aligning our business to global strategic alliances.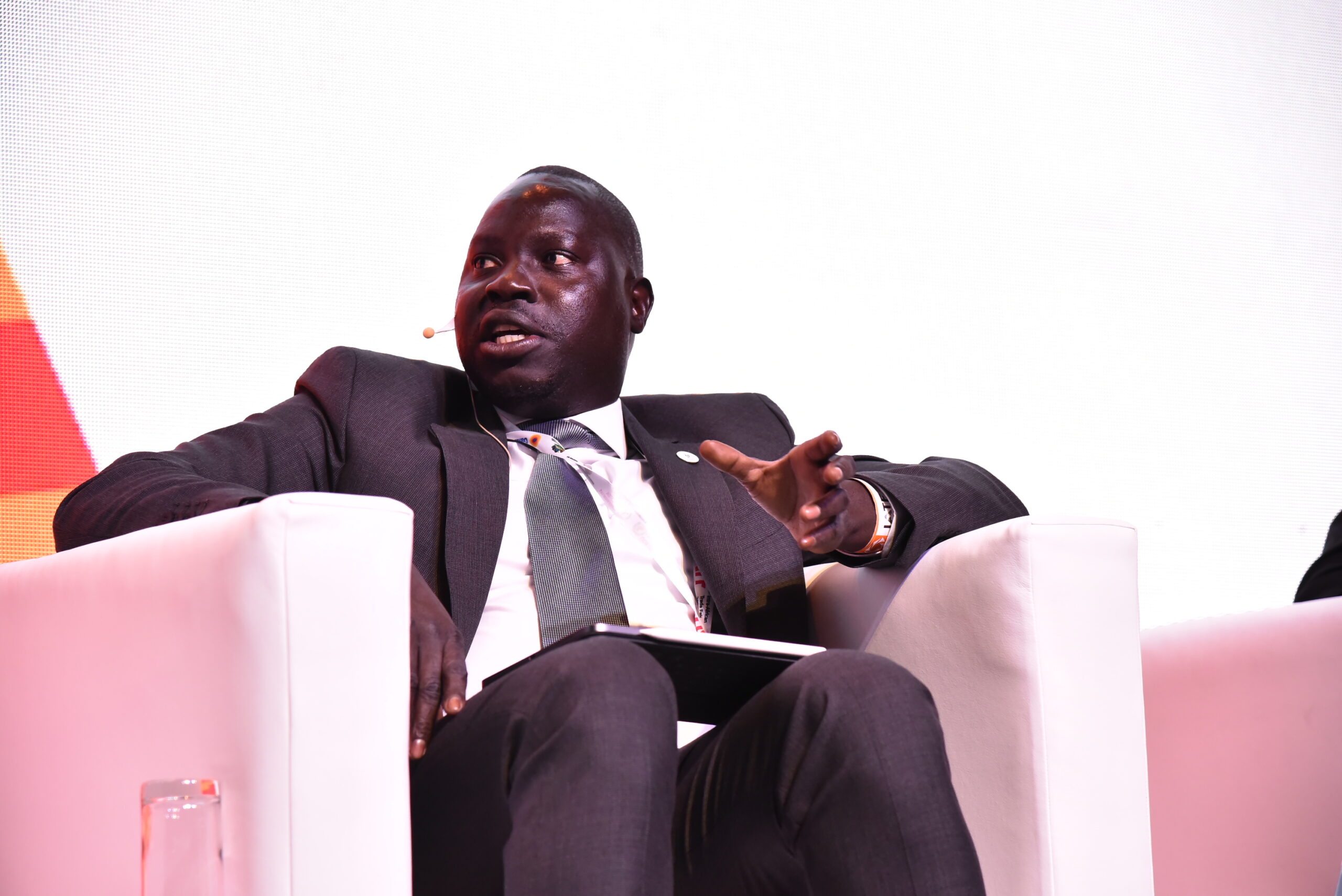 How has the company contributed to shaping the economic and development fortunes of South Sudan?
 First, I have to mention we have received immense support from the people and government in South Sudan. This is a testament to our contribution to the socio-economic development in the country.
Trinity Energy has supplied substantial volumes of refined oil products to the Republic of South Sudan, effectively stabilising domestic supply and demand for refined oil products. Trinity Energy has invested in a robust supply chain that consists of a storage facility in Nesitu with a capacity of 6 million litres. We believe that this investment together with our social programmes and commitment to the growth of the private sector will lead to a much-needed socio-economic development in South Sudan.
Through bulk supply, door-to-door delivery, and among the widest retail networks in South Sudan, Trinity Energy ensures that the economy continues to grow by supporting the various sectors of our economy and the livelihoods of South Sudanese people.
In 2018, with the support that was received from Afreximbank, Trinity Energy was able to stabilise the petroleum supply in South Sudan, playing a central role in addressing the fuel shortages that were hitherto faced by the country. In addition, through our efforts to supply petroleum dealers in the country, over one hundred retail petrol stations that had been closed due to a lack of consistent fuel supplies were reopened, therefore creating entrepreneurship opportunities as well as employment for hundreds of South Sudanese. This is besides the over 350 staff directly employed by the company and over 1,000 others indirectly employed.
On another front, through our sister companies, we have been able to support agricultural value chains to support food security and mobile money transfer which has helped to accelerate financial inclusion in South Sudan.
 Unlike other energy companies which fled the country during the civil war, Trinity Energy stayed, how did your company survive in those difficult moments?
At Trinity Energy, we pride ourselves on being an indigenous South Sudan company. While the period during the conflict was a trying period for not only us, but all citizens in general, the 2018 peace agreement which culminated in the coming into place of the Government of National Unity in February 2020 has ushered in a period of peace and great optimism among the business community within South Sudan.
 As a result of the peace agreement and the coming into place of the Government of National Unity, we are seeing significant development opportunities in the country, and the implementation of the peace accord has positively impacted the business environment.
What are some of the other challenges you have faced in growing Trinity Energy to the powerhouse that it is today in South Sudan?
There have been a few challenges but the COVID – 19 pandemic left the biggest impact in 2020 similar to other places. For South Sudan in particular, the main challenge that arose as a result of the pandemic was logistical. As a landlocked country, South Sudan sources its refined petroleum product supplies from the surrounding East African markets. These are then trucked into the country for domestic distribution. While the borders with our neighbouring countries remained open for the movement of essential supplies, delays occasioned by the need to test drivers at the borders as well as inconsistency in the application of the various safety protocols, led to significant delays in receiving petroleum products into the country. As a precautionary measure, we focused on filling our storage depot to its full capacity to mitigate major supply disruptions in the country.
May we know the potential that the energy sector represents in South Sudan today and its contribution to the overall development of the country?
The business environment in South Sudan has gradually improved especially in the oil and gas sector as it remains the leading contributor to the country's economy. The government is seeking to increase crude oil production from 165,000 barrels per day currently to pre-conflict levels of 350,000 barrels per day from the existing oilfields while further boosting production to upwards of 600,000 barrels per day through opening up new areas for oil and gas exploration. This will no doubt contribute significantly to the economic growth and sustainability of South Sudan.
With the development and increased investment into the energy sector, we expect to see more citizens involved along the energy value chain as well as the creation of new opportunities in the sector. Further, South Sudan is currently the only oil-producing country in East Africa, and it holds the potential to export its expertise to our neighbouring nations who are also looking to develop their oil and gas resources.
The Minister of Oil was in the USA recently to invite investors to take a fresh look at South Sudan. Is this a move you support, and is Trinity Energy ready to face competition from foreign firms?
Indeed, I welcome this move and fully share his perspectives. The US has been widely involved in the process that has led to the peaceful resolution of the crisis in South Sudan, and we look forward to working with partners from the United States in developing our country.
 The efforts we have made in securing energy supply in South Sudan have seen the sector open up quite significantly. Today, there are many players including foreign investors who are directly competing with us in the market. Thus, we are not scared of competition and indeed welcome competition as it helps us continuously refine our offering to our customers while it is also good for energy security and socio-economic transformation of the country.
 We also think that having foreign investors allows us to leverage their capital, technology, and expertise that we may be lacking as indigenous South Sudan companies.
What is your position and that of Trinity Energy on the fossil fuel versus renewable energy debate?
The energy transition is an important topic in today's world. However, in an African context, we need to be aware of the obvious challenge of energy reach and access where many still rely on traditional forms of energy such as firewood as their primary source of energy. Many of our towns and households remain unelectrified. As a continent therefore we have to put our focus currently on bridging the energy access gap. As we do this, we should obviously not lose sight of the immense resources like hydro, wind and solar that we enjoy as a country and which we can leverage in this journey of energy access. However, we must equally leverage the hydrocarbon resources that the continent also has a wealth of in driving economic growth for our people.
We do therefore need to strike a balance between energy transition and access in a continent that is still undergoing foundational development. As Trinity Energy, we recognise the importance of this balance hence as we pursue our hydrocarbon opportunities, we are also developing solar powerplants in South Sudan with our eyes open to other markets too.
Could you shed more light on the regional expansion plans, and any other future plans of Trinity Energy you may want to share with us?
 Yes, we have expanded into three countries that are part of the East Africa Community block, that is, Kenya, Uganda, and DRC.
 In support of the African Continental Free Trade Area (AfCFTA) agreement, we are also pursuing new opportunities in various other countries including, Malawi, Somaliland, Zambia, Tanzania and Mozambique in the near future.
 In South Sudan, we will be constructing an additional 50 million litres of storage capacity in Koda, just outside Juba. We have also engaged Nilepet for the construction of a storage terminal in Bentiu. We target to leverage these storage facilities to supply petroleum products to neighbouring countries including Ethiopia, the Central African Republic, and the D.R.C.
The Democratic Republic of Congo recently joined the East African Economic Community, what opportunity does this admission create for African entrepreneurs like yourself?
Of course, we all understand the tremendous opportunities across all sectors available to a market of more than 90 million people. We believe DRC's entry into the bloc opens up a great space for entrepreneurs in the bloc and beyond.
 We already have had the privilege of being in the DRC and we believe and appreciate that the support we have received from the stakeholders in the country will allow us to grow and expand further.
On the leadership in South Sudan, what is your take on the direction that President Kiir is taking the country, what more could his administration do to enable Trinity Energy Group and business initiatives from other South Sudanese to thrive?
The government of national unity has been very supportive to local entrepreneurs ensuring that we are not only operating under favourable conditions but that we are also providing required standards of products to the South Sudanese people.
 The government has implemented several reforms in the oil sector including an end to pre-financing oil sales as well as the planned environmental audit of oil-producing fields. These reforms in the oil sector are largely welcomed by Trinity Energy.
Trinity Energy believes that the reforms at the Ministry of Petroleum are aligned with the company's focus on its core objectives of helping to secure energy supply for the country. This will support economic sustainability and growth in the Republic of South Sudan in the medium to long term. It will also provide the Unity Government with a strong support structure to spur economic growth.
To young South Sudanese, and Africans in the diaspora who see in you a success story worth emulating, any success tips you would like to share with them?
This might sound cliche, but I would challenge them to believe in their dreams. This does not mean that the journey will be easy, but it will be worth it.
 It is important for any young entrepreneurs getting into business to get a good team, both as part of their human resources and members of the board. It is very important that they connect with people who understand their vision and with whom they can work to push to achieve their goals.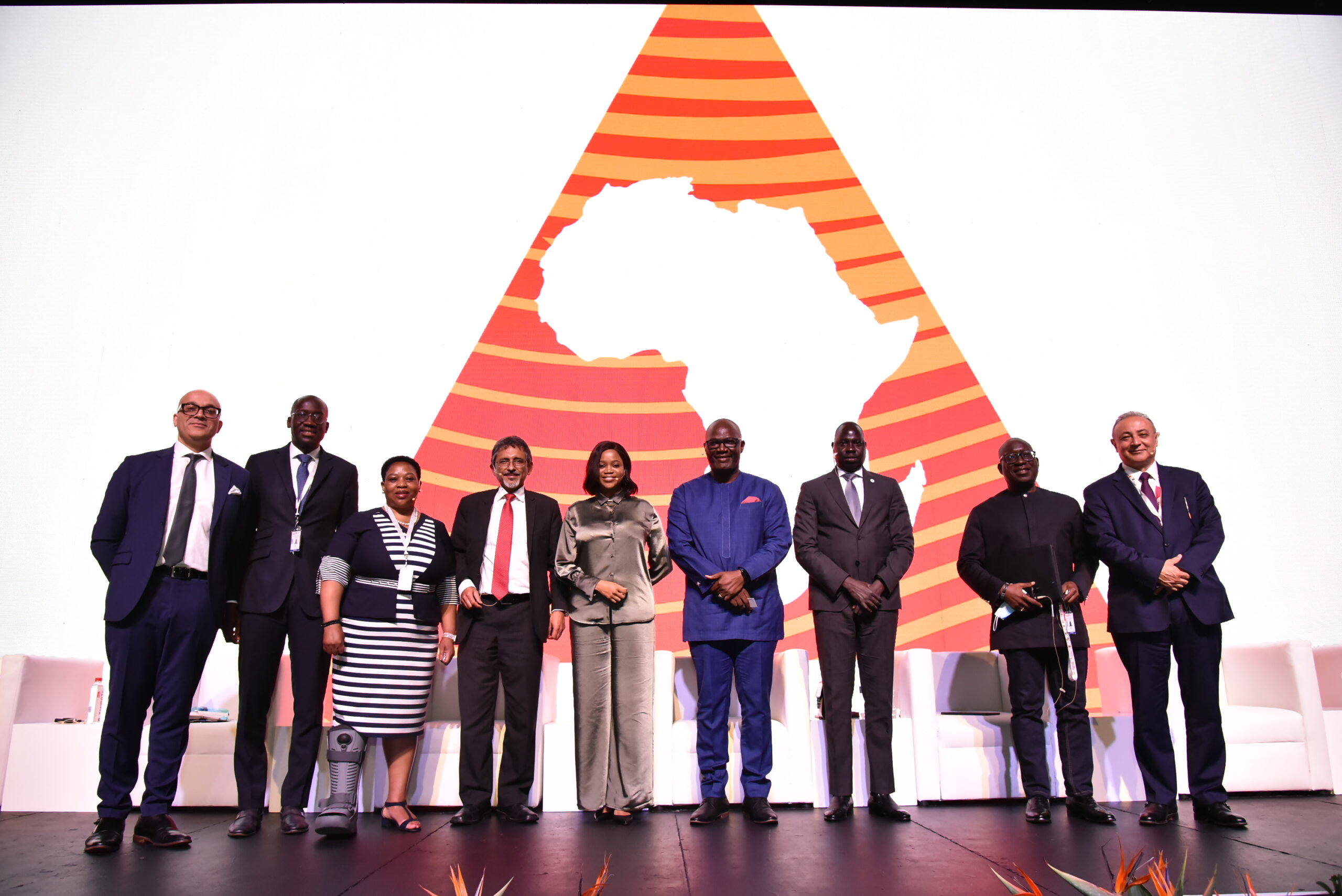 Your achievements make you an inspiration to many Africans. What remarkable event prepared you for the businessman you are today?
I have always been driven by the passion to find solutions to day-to-day problems faced by people around me. I cannot say one particular occurrence, but I remember starting this journey as a child when I asked for a piece of land from my parents at the tender age of 5 to grow maize and sorghum so that I could support my village in getting food security. That has changed over time to the current need of ensuring there is continuous access to quality and affordable energy in South Sudan.
Who do you give credit to? Your mother or your father? What lesson will you also pass on to your children?
I give credit to both of them. From my father, I learned the importance of identifying opportunities and using them to help those around you. From my mother, I learned the importance of having sustainable plans for my businesses.
I hope my children will understand the importance of community and appreciate that success can only happen if they are willing to work for the community and the country while surrounding themselves with people who will keep challenging them to achieve their goals.
*Culled from April Issue of PAV Magazine