Tanzania: A Year Of Samia Suluhu Hassan
By Prince Kurupati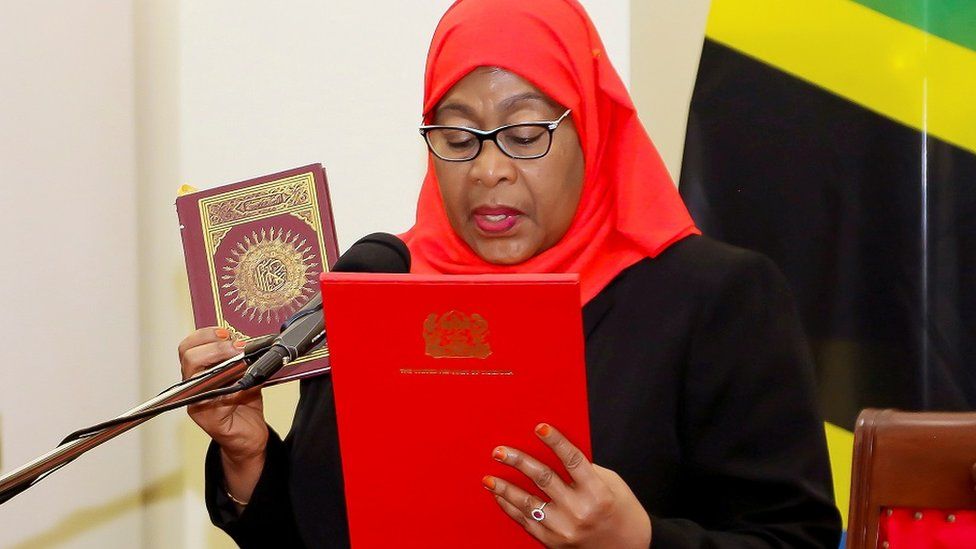 Samia Suluhu Hassan became Tanzania's first-ever female president when she succeeded John Magufuli on 19 March 2021. During her inauguration speech and subsequent speeches after her elevation to the top job in Tanzania, President Hassan stated that her administration would carry on with some of Magufuli's policies while at the same time ushering in new policies. However, on the latter, President Hassan promised to undertake a series of slow-moving policy changes, particularly on the health, economic openness, political freedom and international relations front. President Hassan pleaded with the Tanzanian folks to give her ample time as the changes would take time to implement but once done, they would robustly effect real positive change. One year later after her promises, PAV looks at the work that President Hassan has managed to do.
Successes
President Hassan assumed power at a time when the opposition political parties and civil society organisations were fighting Magufuli for enacting policies and making decisions that led to the shrinking of civic space. To change the mood of the country, President Hassan in the early days of her presidency took steps to open up the civic space. In so doing, President Hassan lifted the ban against some of the independent newspapers in the country. She also made it easier for bloggers to do their work without licenses.
To distance herself from the torturous regime of Magufuli, President Hassan distanced herself from Magufuli's dictatorial methods of using local authority leaders as enforcers of government rhetoric and propaganda. Putting this into practice, President Hassan did not interfere when the law enforcement agents and the judiciary arraigned a former district commissioner Lengai Ole Sabaya before the courts of law for openly torturing the opposition in defence of the previous Magufuli administration.
The president did show her prudent side when she engaged opposition leaders something which her predecessor abhorred. President Hassan gave her word to Tundu Lissu, an opposition leader who fled the country into exile in 2020 following threats to his life. The president also welcomed opposition leader Freeman Mbowe to the statehouse after his release from jail. Mbowe who was arrested during the reign of Magufuli spent more than 200 days in jail.
Though prudent, President Hassan has shown that she is a shrewd politician who knows how to consolidate power. The president showed that she isn't afraid to deal with the big-name politicians when she forced the speaker of parliament Job Ndugai to resign. The president also dealt with the outspoken member of parliament Humphrey Polepole shrewdly by appointing him ambassador to Malawi. In the positions that she has removed politicians, the president has been able to fill the positions with technocrats. One such example relates to the appointment of a former journalist to lead the State House communications. By choosing to align herself with an inner circle of professionals rather than hardcore party loyalists, President Hassan has proved that she is a statesman who is more concerned with nation-building rather than consolidating power.
When President Hassan assumed power, Tanzania was one of the few countries on the globe that didn't adhere to the World Health Organisation guidelines on the prevention of Covid-19. Then former president Magufuli was adamant that Covid-19 could be curtailed only by prayer and the home remedy of steaming. Magufuli's denialism however proved to be fatal as he, later on, succumbed to Covid-19 complications. Immediately after assuming power, President Hassan reversed the country's stance on Covid-19 choosing instead to heed the advice of the World Health Organisation. As is the norm in most other countries, wearing a mask is now the norm in Tanzania. Likewise, Tanzania now provides Covid-9 data frequently.
On the economic front, President Hassan is taking steps to formalise the informal sector. A huge population of the country is employed in the informal sector and President Hassan is looking to incorporate these informal sectors into the national economy. To achieve this, President Hassan has spearheaded fair tax reforms. The reforms have seen the government authorities revise and restructure mobile money transactions which informal traders complained about for so long as a deterrent to small business growth.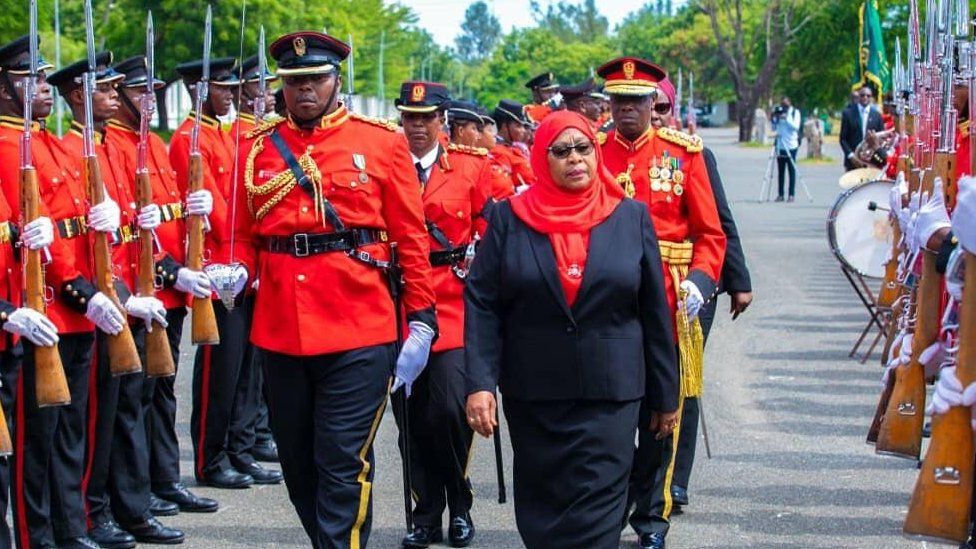 Failures
In her desire to formalise the informal sector, President Hassan has implemented some tough and strict laws which have been condemned by many workers in the informal sector. The most notable law relates to the forceful removal of street hawkers from streets without providing them with alternative operating spaces. Most of the informal traders affected by this law says that they understand where the president is coming from and they share her vision. Unfortunately, as they depend on street hawking, they can only stop if they are given operating spaces. President Hassan's administration has been working hard to establish malls in the country but the sheer high numbers of applicants mean not everyone has been able to receive space.
President Hassan has faced criticism from some circles for favouring cosmetic changes rather than fundamental changes which bring about real change. The president's critics state that she can only receive rave reviews if she reforms discriminatory laws such as the Cybercrime Act, Media Services Act and the Anti-Corruption and Economic Crimes Act. Critics say her true measure will only come once these draconian laws are changed.