Starving Kenyans Threaten To Boycott Polls
By Samuel Ouma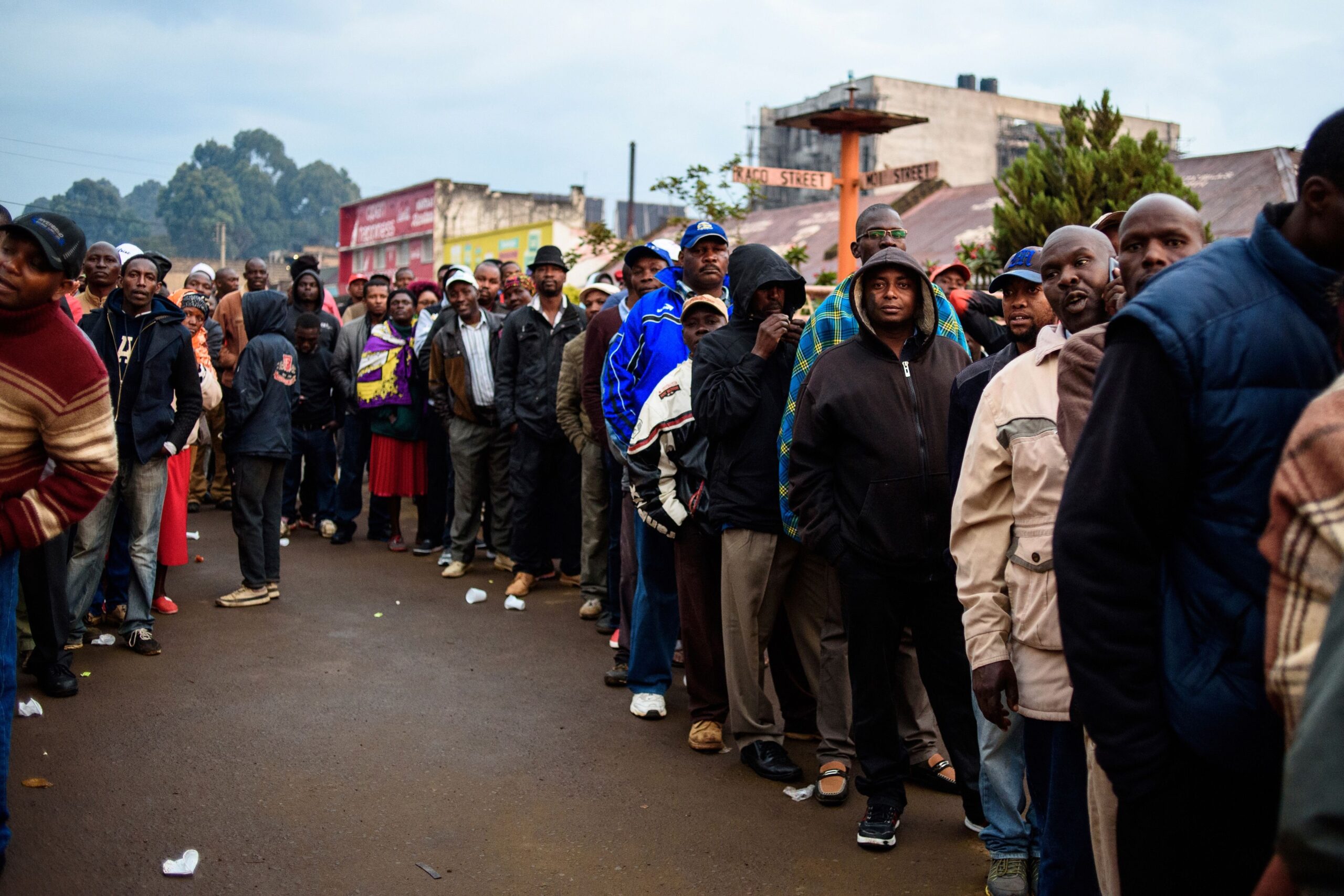 Most Kenyans intend to boycott the general elections scheduled for August 9, 2022, if the government fails to address the high cost of living, which has left many people struggling to make ends meet.
They have expressed dissatisfaction with the steady rise in the prices of basic things, particularly food, and have threatened to boycott the upcoming elections if President Uhuru Kenyatta's administration does not cut food prices. Kenyans have taken to social media to express their displeasure with the government for failing to rein in the ever-increasing costs of essential necessities, using the hashtag #lowerfoodprices.
Before August, they have indicated that they would refrain from participating in political campaigns by not attending their rallies. If the situation does not improve, they will be forced to resort to peaceful demonstrations as a last resort to force the government to address the issue.
"Boycotting their political meetings will be perfect," Phyllis Kiraba Kimando.
The products that are most adversely affected are maize flour, wheat, bread, sugar, milk, cooking oil, bar soaps, liquefied petroleum gas (LPG), and farm inputs such as fertilizers, amongst other things. Non-food goods such as gasoline, diesel, and kerosene are also impacted.
A litre of cooking oil now costs Ksh300 ($3) from Ksh120 ($1.2), a kilogram of sugar costs Ksh150($1.5) from Ksh114 ($1.14), a kilogram of maize flour costs Ksh125 ($1.25) instead of Ksh90 ($0.90), and a kilogram of milk costs Ksh60 ($0.60) instead of Ksh50 ($0.5). For a 6kg cylinder, the cost of replenishing Liquefied Petroleum Gas is Ksh1200 ($12) from Ksh800 ($8), and for a 13kg cylinder, the price is Ksh2850 ($28.5 ) from Ksh2000 ($20).
"Our elected officials have been taking us for a ride for far too long. Food costs and other commodities are rising at an unsustainable rate every day "Derrick Were, another Kenyan, made the same point.
According to enraged Kenyans, they have a legitimate reason to be dissatisfied with the growing prices of food, stressing that any genuine government should strive at all times to make basic food staples affordable to all of its people. They have asked everyone to get on board with the #lowerfoodprices movement to fight for a better future.
Allies from opposing political groups, Azimio La Umoja and Kenya Kwanza, have been slinging allegations against one another since the campaign began. They have both accused the other of being to blame for the growing costs of food products. Youth have asserted that political leaders are now politicizing the problem in order to garner political mileage, and they cautioned them not to take the lives of ordinary Kenyans for granted.
"Kenyans are waking up and coming together to chart a course towards lower food prices. Along the way, political commentators seize control of the situation and transform it into a political battleground. The course's objectives might be achieved if we all voiced our dissatisfaction with the cost of living without politicizing our feelings about it," said Sakwah Ongoma, a resident.
Raila Odinga and William Ruto, the two major contenders for Kenya's fifth president, will suffer significantly if youth boycott the poll. Over 20 million Kenyans are eligible to vote, with the majority of them under the age of 35, according to the Independent Electoral Commission (IEBC).
The two leaders have tried to salvage the situation, promising to cut food prices if elected president. However, Kenyans did not spare them, accusing them of hypocrisy.
"But how can some people blame Uhuru Kenyatta for the high cost of living while still believing that William Ruto should be the future president of Kenya? Is he not the deputy president in the current government?" Hon. Mbula Mutula inquired.
"There is no saint in this case; all politicians are complicit, even Ruto and Raila. Kenyans should be on the lookout for wolves dressed in sheepskin," said a resident who asked not to be named.
The factors that contribute to rising food prices
There are a variety of variables that contribute to the country's high standard of living. First and foremost, the government is under increasing pressure from the International Monetary Fund (IMF) to produce more income, which has compelled it to hike taxes on ordinary household products like cooking gas, fuel, and food, among other things. For example, VAT on petroleum products and LPG was applied at rates of 8 and 16 per cent, respectively.
An increasing number of Kenyan officials are calling for the government to halt borrowing as the country's debt continues to rise. According to the most recent figures, the total governmental debt stands at Ksh11.7 trillion (about $102.8 billion). The World Bank and the International Monetary Fund dominate Kenya's external lenders.  What pains Kenyans most is that some of the loans were not used for their intended purpose; they wound up in the pockets of unidentified individuals.
In addition, the Covid-19 pandemic, which has affected tourism and exports, has caused the Kenyan shilling to lose value – by approximately 6 per cent since May 2021 – and has increased the prices of all imported commodities. Aside from disrupting global supply networks, the epidemic has made it more expensive and time-consuming to access and move products and services across international borders.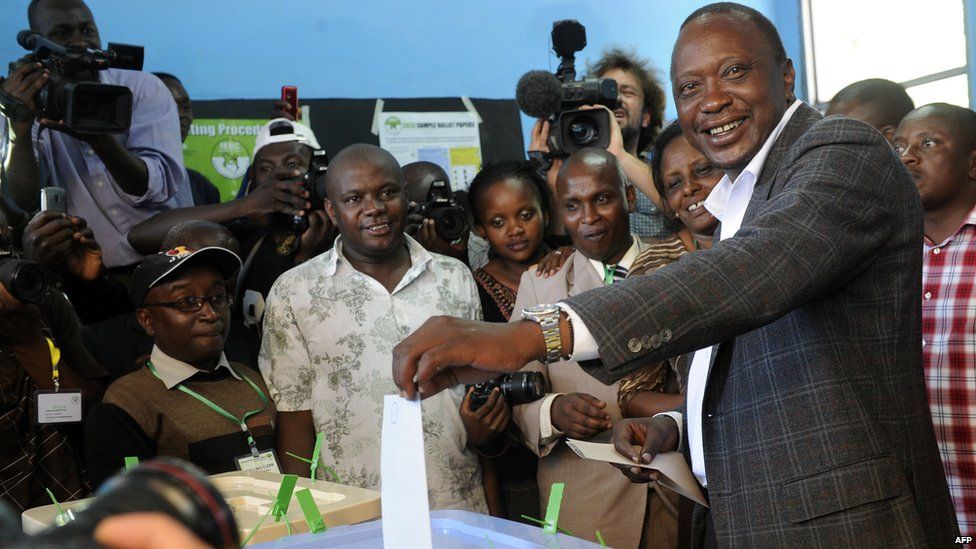 The Jubilee government and legislators are responsible for the terrible lives that Kenyans have been forced to live. Petrol prices have increased by a further Sh5 since the National Assembly passed legislation increasing Value Added Tax (VAT) on fuel to 8% and introducing the Petroleum Development Levy in 2020, all of which were approved by the National Assembly.
Furthermore, in December 2020, the National Assembly endorsed the rollback of pandemic tax relief, which would have restored taxation to pre-pandemic revenue levels. In addition to excise duty, there were levies on roads for upkeep, petroleum development levies on railroads, petroleum regulatory levies on refineries, merchant shipping levies on merchant ships, import declaration fees on goods, and VAT on goods imported into the country.
*Culled from April Issue of PAV Magazine