Senegal Minister of Petroleum and Energies to Participate at AEW 2022 with a Strong Focus on Investment, Gas Monetization and a Just Energy Transition
H.E. Aissatou Sophie Gladima will drive the discussion on securing investment, improving gas monetization and pushing for a just transition in Africa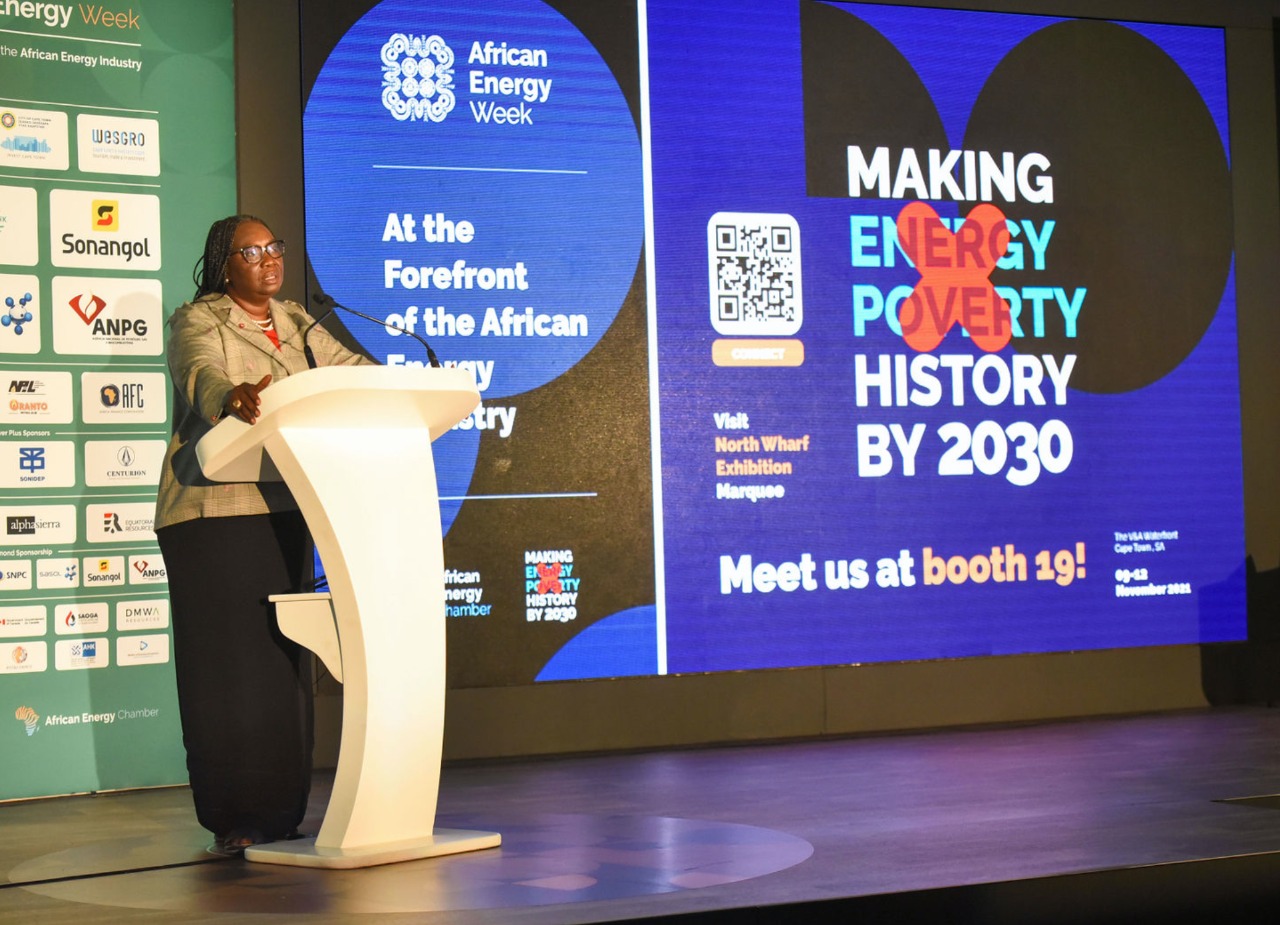 H.E. Aissatou Sophie Gladima, Minister of Petroleum and Energies, the Republic of Senegal, will be attending and participating at the continent's premier energy event, African Energy Week (AEW) 2022 – taking place from 18 – 21 October 2022 in Cape Town. Representing one of Africa's top emerging gas economies, H.E. Gladima will play a significant role in facilitating gas and energy transition related dialogue in Cape Town.
AEW 2022 is the AEC's annual conference, exhibition and networking event. AEW 2022 unites African energy stakeholders with investors and international partners to drive industry growth and development and promote Africa as the destination for energy investments. Key organizations such as the African Petroleum Producers Organization, as well as African heavyweights including Equatorial Guinea and Nigeria, have partnered with AEW, strengthening the role the event will play in Africa's energy future.
For sales related inquiries please contact sales@aecweek.comFor attendance related inquiries contact registration@aecweek.comFor speaker related inquiries contact speakers@aecweek.comFor media related inquiries contact media@aecweek.com
Backed by strong regional cooperation and sustained foreign investment that have led to the start-up of large-scale gas developments, the MSGBC region is poised to become one of the biggest gas economies on the continent. Owing to strong policies such as the 2020 Gas Code and the Energy Sector Development Policy Letter (2019-2023), the Senegalese government has managed to support the growth of its gas market, significantly improving gas monetization and investment. In this area there has already been success, both in Senegal and neighboring Mauritania, with first production scheduled for 2023 at the $4.8 billion Grand Tortue Ahmeyim gas development – a joint project between Senegal and Mauritania that is expected to produce up to 2.3 million metric tons of liquefied natural gas per annum and operated by bp and American oil firm, Kosmos Energy. H.E. Gladima's main focus remains on ensuring that the 40 trillion cubic feet of proven gas reserves in the west African country are fully exploited to address energy poverty. In this regard, the ministry has committed to increasing investments in E&P activities through increased cooperation with companies and institutions such as national oil company (NOC) Petrosen, bp, COS-PETROGAZ, GEZ-PETROGAZ, and the Gas Exporting Countries Forum. Additionally, the Minister is committed to increasing the capacity of the domestic gas market, with significant improvements being made regarding local content and capacity building. Across the entire energy value chain, local company participation is increasing, leading to strong and sustainable socioeconomic development in Senegal. What's more, the Minister has also vowed to boost the country's capacity to supervise the exploration and monetization of gas resources by establishing the Pilot Committee to Support Negotiations of Gas Projects and Institutional Capacity Building, which received $29 million in World Bank aid for technical assistance in 2021. Moreover, the ministry is also overseeing the implementation of gas-to-power initiatives, such as the development of the 130 MW Malicounda Flexicycle power plant, that are aimed at increasing the use of natural gas in energy generation for decarbonization and energy security. With a focus on enhancing domestic gas utilization, led by H.E. Gladima, the Ministry is committed to improving gas infrastructure, distribution and production, ensuring Africa benefits from its gas resources first and foremost. Despite the significant progress within Senegal's gas industry, massive investments are required to boost and accelerate gas exploration and production to support the economy and to address energy poverty. With Europe seeking alternative gas suppliers to meet its energy needs, and demand in the region growing exponentially, Senegal is well positioned to become a major supplier both regionally and globally and an opportunity has risen for the west African country – as well as its partners in the region – to attract European investments to fund the buildup of infrastructure and to scale up exploration and production activities. "At AEW in 2021, H.E. Gladima played a pivotal role in shaping dialogue, networking with global investors and putting forward strategies as to how Africa, Senegal and emerging gas markets such as Mauritania can boost investments to accelerate and amplify gas exploration and development. In 2022, this trend will continue, with the minister set to make a strong play for investment across the entire MSGBC energy landscape, while leading discussions on the role of natural gas in Africa's energy transition," states NJ Ayuk, Executive Chairman of AEC.  Meanwhile in the oil sector, Senegal enacted the Petroleum Code in 2019 to ensure full exploitation of the more than 1 billion barrels of proven oil reserves in the country. As a result, first oil production is also set for 2023 at the Sangoma oil field which is operated in the south of Dakar by Australian oil and gas firm, Woodside, and PETROSEN. With hydrocarbons anticipated to account for 13.7% of the country's gross domestic profit by 2023, the government of Senegal, in partnership with the Ministry of Petroleum and Energies, is developing fiscal rules to ensure a sustainable and transparent management of revenues. Senegal is also at the forefront of deploying renewable energy to diversify its energy mix and to improve electrification as the country targets 100% electricity access by 2025 from the current 70.4% in 2022. In this regard, H.E. Gladima aims to increase partnerships with international financial institutions such the International Finance Corporation, USAID, the World Bank and the European Investment Bank, all of which have already made significant investments in project deployments in Senegal, as the country seeks to have 25% of its electricity generated from renewables by 2025. At AEW 2022, the Minister will discuss the role that developing strong policy frameworks and capital-attractive regimes play in enabling African hydrocarbon producing countries to maximize oil and gas for economic growth and energy security. During the week-long event, H.E. Gladima will lead panel discussions and high-level meetings that will focus on the opportunities within Senegal's energy market for European and international investors and companies, the importance of regional cooperation in enhancing the management of hydrocarbon resources and the use of natural gas as a transactional energy resource as Africa implements the energy transition.
Source African Energy Chamber