Rwanda to revive French in schools after 14 years
By Maniraguha Ferdinand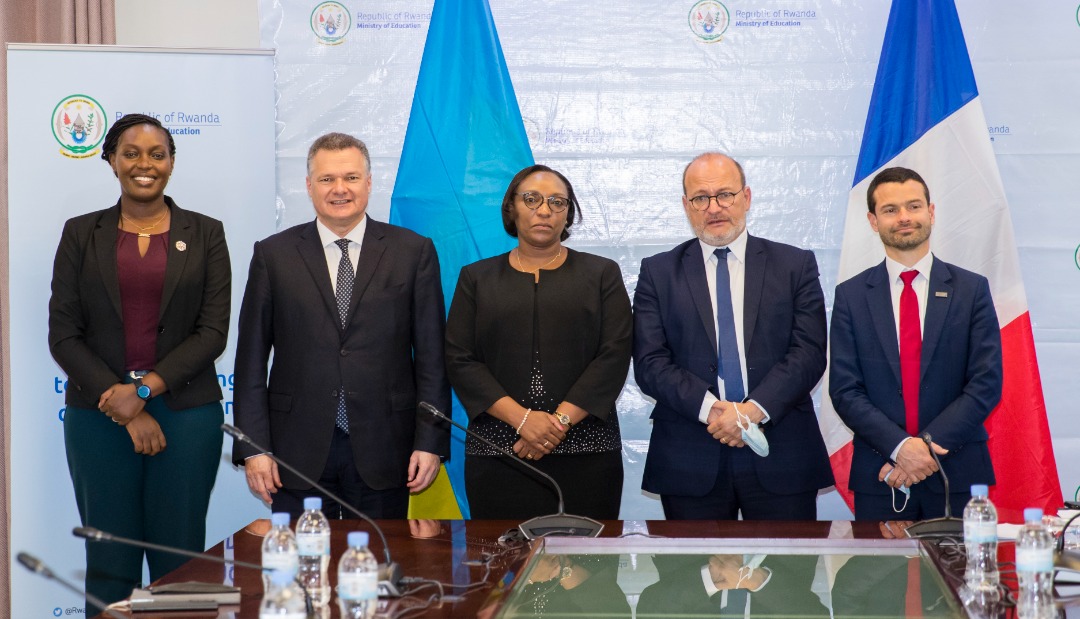 Rwanda through the Ministry of education, has on Friday 1st April 2022 launched 'The National Plan for Teaching and Learning of French' which is expected to increase that language's influence throughout the country.
In 2008, Rwandan government switched the country's entire education system from French to English, after years of bitter relations with France.
The new French teaching plan comes at time, when both countries are working tirelessly to normalize their relations after the coming to power of Emmanuel Macron as President of France.
The 10 million Euro project will be funded by Agence Française de Développement "(AFD) to respond to the Government of Rwanda decision taken in 2018 to use French Language broadly across sectors including Education, Training and Business.
Minister of Education, Dr Uwamariya Valentine said that focus will be put in training French teachers as well as reforming curriculum.
"This plan is from primary up to higher education. We will train teachers so that after four years of the plan, they will be able to teach for their own. We will reform curriculum as well as other didactic materials", she said.
French has been taught in some Rwandan schools but Minister Uwamariya said that from next academic year, it will be compulsory in all schools.
"You know that Rwanda is a small country but we think big. More development projects are coming to the country, we even go out to compete with others on international arena. You don't choose whom to partner with or whom to do business with. In that regard, everything requires language to communicate, that is why we are put emphasis in French", she added.
Director General of French Agency for Development, Rémy Rioux noted good progress made between Franco-Rwandan relations since the visit of President Macron in Kigali last year.
"This plan is another stone towards the revival of our relations. We will continue on this foundation that we have already laid", he said.
French is one of Rwanda's official languages together with Kinyarwanda, English and Kiswahili.
As of 2012, Rwanda had 11 % French speakers among its 12 million population according to the general census.