Roger Federer for continued support of Malawi child education
By Joseph Dumbula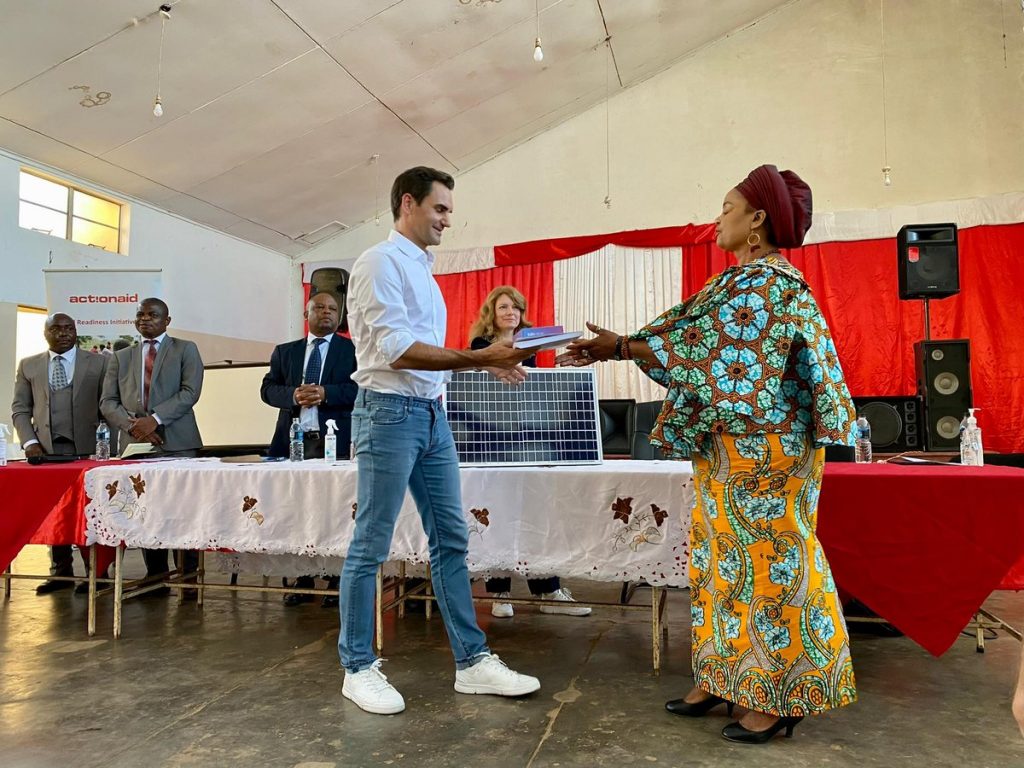 Tennis heavyweight Roger Federer intends to invest another USD 9 million (over 7 billion Malawi Kwacha) in Early Childhood Care and Education (ECCE) Programmes being implemented in Malawi under the Roger Federer Foundation.
The Swiss made the disclosure when he handed over 3000 Early Learning Kiosks to the Malawi Government for (ECCE) Mentors.
The Foundation which has been active in Early Childhood Care and Education since 2010, has this far invested USD18 million in Malawi.
''All children in Malawi deserve access to quality Early Childhood Care and Education as it is defined in the Sustainable Development Goal number 4.2. The Early Learning Kiosks will provide all content a caregiver/mentor need to give the children quality preschool education. These tablets are accompanied by a solar kit and 9000 self-guided course manuals for caregivers, are pre-loaded with Apps, tools and guides aimed at developing the capacity of mentors and caregivers. I therefore hope that the mentors being trained here, find it useful and feel supported by it'' He said.
He in addition, called for increased funding towards the education sector if the quality of the education is to be improved.
"I am aware that financial resources are limited and in competition with other needs. In education sector there are challenges such as lack of infrastructure and good teaching staff. If you want to achieve success at Secondary and university level, you first have to invest in early education. Investing in early education is investing into long-term development of the country."
On her part, Patricia Kaliati, Malawi's minister of Gender, community development and social welfare thanked the Foundation for the gesture saying the tablets will go a long way in addressing some challenges mentors and learners face.
Roger Federer Foundation is a charitable Swiss grant-making organization which aims to promote children living in poverty in the Southern Africa and Switzerland.
During his latest visit, the icon has visited School Readiness Programme that his Foundation is implementing in partnership with local partners namely; Action Aid Malawi, Association of ECD in Malawi, the ECD Coalition and the Synod of Livingstonia.
The Initiative commenced in 2020 and is targeting 2,500 Community Based Childcare Centers (CBCCs) from 19 Districts by 2026 with a budget of USD 10.5 million.