President Kagame Visits Zambia
The Heads of State committed to strengthen further the existing bilateral relations between Rwanda and Zambia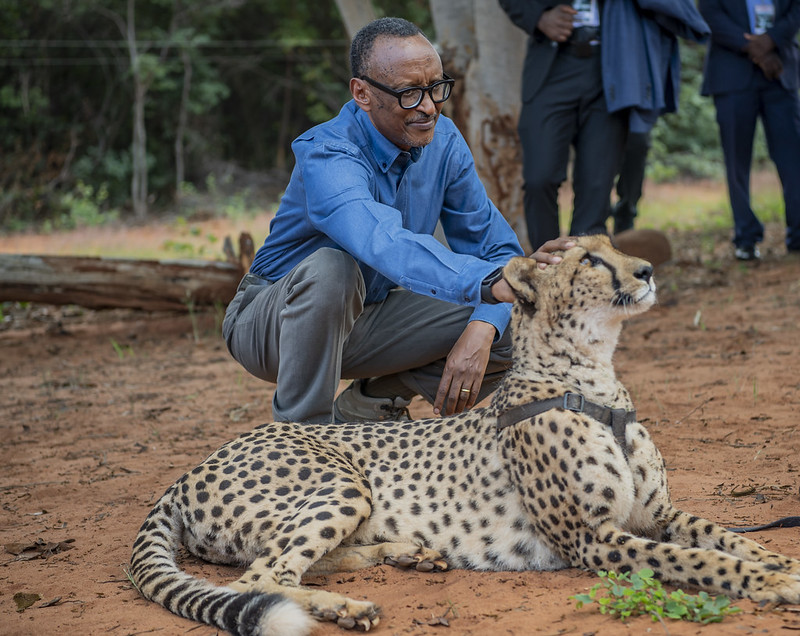 President Kagame, and a delegation of senior government officials undertook a two-day state visit to Zambia from 04 April 2022.
Upon arrival, President Kagame together with his Zambian counterpart, President Hakainde Hichilema held a Tête-à-tête followed by a bilateral meeting alongside their respective delegations. Later in the day, the two Heads of State together with Zambia's First Lady Mutinta Hakainde toured Victoria Falls. Aboard the Royal Livingston Express train, a State Banquet in honour of President Kagame was hosted by President Hakainde and First Lady. On the second day of His visit, President Kagame concluded touring Zambia's Mosi-oa-Tunya finest tourist attractions including Musi-O-Tunya 'The Smoke Which Thunders' – known worldwide as Victoria Falls on the Zambezi River and Mukuni Big 5 Safaris.
The two presidents and First lady Mutinta, planted trees at the Kazungula One-Stop Border Post and toured the Kazungula Bridge which supports trade and transport linking Zambia and Botswana over the Zambezi River.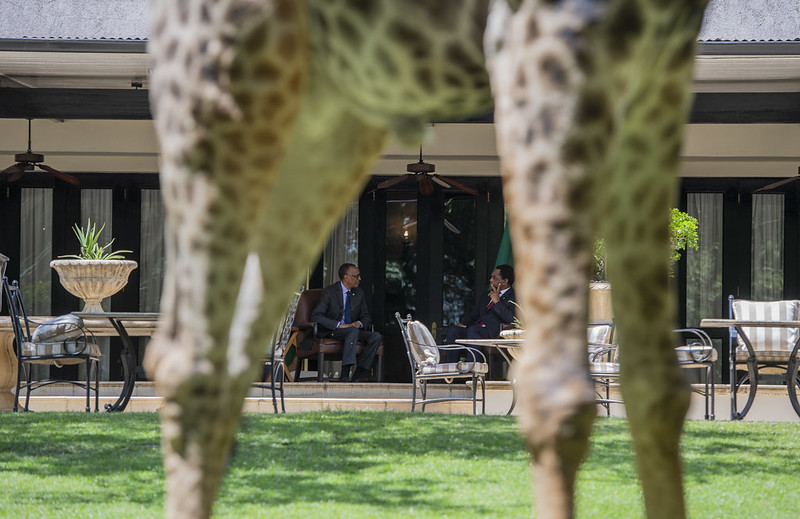 President Hakainde expressed his gratitude towards the state visit and the signing of Memorandums with Rwanda demonstrating determination to revive the economy through economic cooperation and strategic partnerships. The Heads of State committed to strengthen further the existing bilateral relations between Rwanda and Zambia. The Memorandums of Understanding were signed on:
Taxation
Immigration
Health
Investment promotion
Agriculture
Fisheries and livestock
*Rwandan Government