OPEC President and Congo's Minister of Hydrocarbons Bruno Itoua to Drive Strong Oil and Gas Discussion at AEW 2022
The Minister of Hydrocarbons of the Republic of Congo will be attending African Energy Week 2022 after a successful 2021 edition where he launched the Gas Master Plan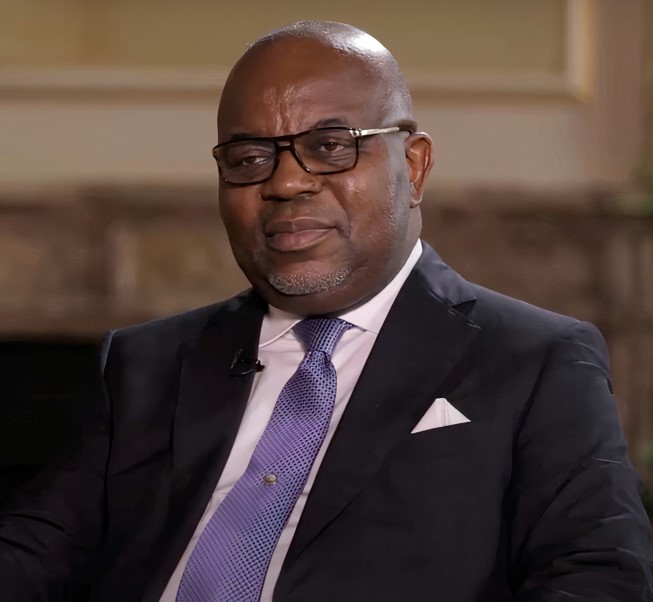 H.E. Bruno Jean-Richard Itoua, the Minister of Hydrocarbons for the Republic of Congo, will be attending at participating at Africa's leading investment platform, African Energy Week (AEW), which will take place from 18 – 21 October 2022 in Cape Town under the theme 'Exploring and Investing in Africa's Energy Future while Driving an Enabling Environment.' As both minister and the current Organization of Petroleum Exporting Countries (OPEC) President, H.E. Itoua will be discussing the organization's efforts to provide market stability, while promoting Congolese oil and gas, African investment and a collaborative approach to a just energy transition.
AEW 2022 is the AEC's annual conference, exhibition and networking event. AEW 2022 unites African energy stakeholders with investors and international partners to drive industry growth and development and promote Africa as the destination for energy investments. Key organizations such as the African Petroleum Producers Organization, as well as African heavyweights including Equatorial Guinea and Nigeria, have partnered with AEW, strengthening the role the event will play in Africa's energy future.
For sales related inquiries please contact sales@aecweek.comFor attendance related inquiries contact registration@aecweek.comFor speaker related inquiries contact speakers@aecweek.comFor media related inquiries contact media@aecweek.com.
Since taking office as the Minister of Hydrocarbons in 2015, H.E Itoua has helped the country to implement an attractive capital regime which has boosted the oil and gas market through increased participation from international firms such as Eni, TotalEnergies, Kosmos Energy and Perenco. In the oil sector, the introduction of favorable policies such as the Hydrocarbons Code – which was introduced in 2016 – has played a key role in boosting the Republic of the Congo's oil production. As a result, the Congo, with its 2.9 billion barrels of proven crude oil reserves, has become one of Africa's leading oil producers and sub-Saharan third largest after Nigeria and Angola, with production capacity reaching 336,000 barrels per day (b/d) in 2019 owing to rising production at projects such as the N'Kossa Marine fields, TotalEnergies' Moho Bilondo Phase 1 and Chevron's Lianzi project. Under the leadership of H.E Itoua, the Congo joined OPEC – a consortium of leading hydrocarbon producers – in 2018, increased crude oil exports to 240,000 b/d in 2020, with the minister appointed as OPEC President in 2022. Meanwhile, increased exploration activities in the country's gas sector has increased the Congo's proven gas reserves from 90 billion cubic meters in 2019 to approximately 284 billion cubic feet in 2020. The launch of the Gas Master Plan (GMP) at AEW 2021 further strengthened the country's stance to exploit its gas reserves to meet domestic energy needs as well as to maximize the monetization of hydrocarbons. With gas demand anticipated to increase, the Ministry of Hydrocarbons plans to expand its domestic production by awarding exploration licenses for five blocks in the interior Congolese basin under the Congo Cuvette License Round in 2022. What's more, the GMP has set the stage for enhanced dialogue and gas-related collaborations across the sector. Recently, Liquefied Natural Gas (LNG) company New Fortress Energy (NFE) signed an agreement with global major Eni for the deployment of NFE's Fast LNG liquefaction technology at offshore assets in the Congo. Covering a period of 20 years, the agreement will see NFE deploying its technology for the production of up to 1.4 million metric tons per year of LNG. With first production expected by Q2 2023, the deal marks a significant step towards enhanced gas monetization in the Congo. "With the Congo's energy mix comprising 59% natural gas, 28% petroleum and a significant share from hydropower and other renewables, the country provides an important case study of how African countries can leverage their hydrocarbon resources and combine them with renewables to address energy poverty whilst ensuring economic growth," states Tomás C. Gerbasio, Strategy and Business Development Director at AEW 2022, adding that, "Representing both energy minister and OPEC President for 2022, H.E. Itoua is well positioned to lead dialogue, drive debates and make a strong case for African oil and gas investment in 2022 and beyond. We welcome once again the participation of H.E Itoua at this year's edition of AEW after a successful 2021 summit where the ministry launched its Gas Master Plan and look forward to the Minister announcing other deals." Meanwhile, renewable energy deployment is also a key focus for H.E Itoua and his ministry, as the country seeks investment to boost wind, solar and hydropower capacity to ensure energy security and decarbonization. Recognizing the role that renewables and natural gas will play in driving the transition to a clean energy future, H.E. Itoua, in collaboration with the AEC, the Ministry of Mines and Hydrocarbons of Equatorial Guinea, the Ministry of Petroleum and Energy of Senegal and the office of the special representative of German Chancellor Merkel in Africa, launched the Green Energy Dialogue Initiative at AEW 2021 with a focus on creating new opportunities for green energy related dialogue, led by African stakeholders. At AEW 2022, H.E Itoua will participate in panel discussions where he will discuss the role of hydrocarbons in helping Africa to address energy poverty and achieve energy transition targets. Additionally, he will attend ministerial forums and high-level meetings where he will discuss opportunities within the Republic of the Congo's oil, gas and renewable markets.
*Source African Energy Chamber