Kenya: DPP launches the inter-agency guidelines on terrorism
By Samuel Ouma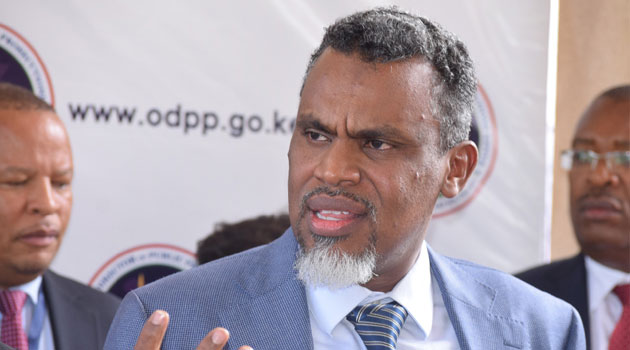 The Inter-Agency Guidelines on Cooperation and Collaboration in Investigation and Prosecution of Terrorism and Terrorist Financing were launched on Tuesday by Kenya's Director of Public Prosecution, Noordin Haji.
The event, which took place at the Prosecution Training Institute (PTI) in Nairobi, was attended by EU Ambassador Katrin Hagemann's deputy. Others were a team from the EU's Anti-Money Laundering – Trafficking in Human Beings Project led by Frederic Bayard (Project Director) and Alma Wanyama (Senior Technical Advisor).
The cooperation brings together financial agencies, investigators, and prosecutors to detect, investigate, and prosecute terrorism and related offenses.
According to Haji, terrorism has remained a multifaceted ever-evolving global crime, from radicalization, Foreign Terrorist Fighters to violent extremism, posing a threat to international peace.
"I am aware that terrorism and terrorism financing often present an overlaid interaction with other transnational organized crimes, including money laundering.
"These guidelines are a welcomed synergistic addition to already existing policies and guidelines we have established to prosecute transnational crimes effectively," said Haji.
Haji noted that there is a need to increase the capacity to combat the various manifestations that terrorism has presented over the years. This can be achieved through increased interagency cooperation, collaboration, and coordination that draws expertise from state and non-state actors.
He called on the parties involved to coordinate well by sharing information to achieve their objectives in the fight against terrorism.
"No single agency can effectively or singlehandedly combat terrorism and its manifestations because terrorism cuts across multiple jurisdictions. Uncoordinated, unilateral actions by one agency can produce only limited results in the fight against such a complex threat," he stated.
He noted that the inter-agency will investigate and prosecute terrorism and terrorism finances while respecting and protecting human rights for all.