Kenya committed to strengthening hygiene and sanitation
By Samuel Ouma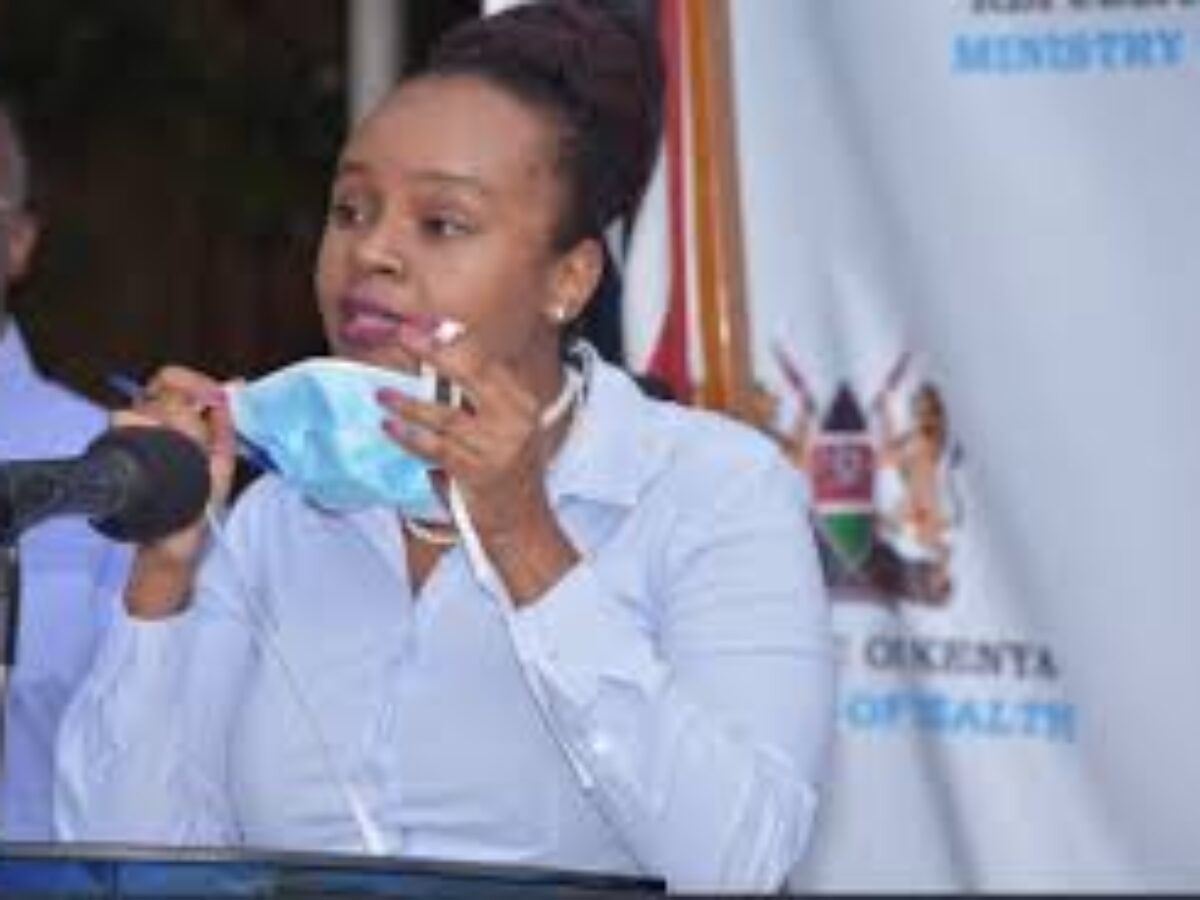 Kenya's Ministry of Health on Tuesday launched three Menstrual Hygiene management documents and urban sanitation guidelines to strengthen hygiene and sanitation in the country.
The documents and guidelines were launched by Health Chief Administrative Secretary (CAS), Dr. Mercy Mwangangi on behalf of Health Cabinet Mutahi Kagwe.
They include Hygiene Promotion in Schools (A handbook for teachers), Menstrual Hygiene Management in Schools and the Kenya National Guidelines for Implementation of Urban Sanitation.
CAS Mwangangi noted that with support from WASH partners, the ministry has developed several policy documents and strategies to provide a framework for the implementation of Sanitation and Hygiene interventions.
"These policies set priorities, allocate resources for implementation, and are reflected in laws and regulations.
Additionally, these policy documents provide robust details that will not only enable all Kenyans to enjoy their right to the highest attainable standards of sanitation but also to a clean and healthy environment as guaranteed by the Constitution of Kenya 2010 and the Vision 2030," she said.
The documents include the Revised Kenya Environmental Sanitation & hygiene bill; Hygiene Policy, Kenya Environmental Sanitation and Hygiene Strategic Framework, rolled out National ODF 2020 Campaign Road map (being revised now), Prototype environmental Sanitation bill some Counties have customized, CLTS implementation protocol and CLTS web-based real-time Monitoring system.
She disclosed that Kenya is one of 26 countries in the world responsible for 90% of open defecation according to a 2017 UNICEF report.
However, she said the Ministry of Health will continue to provide an enabling environment in WASH and is currently reviewing its rural sanitation protocols and strategies including, the rural sanitation and hygiene protocol, its implementation guidelines and Monitoring framework, the Sanitation and Hygiene Roadmap 2021-2030.
Also on upgrade is real-time monitoring system as a timely and complete tool for the monitoring of sanitation and hygiene indicators as aligned with the Sustainable Development goal 6.2, Joint Monitoring program (JMP), Global Analysis, Assessment Statistics for Sanitation in the Country (GLAAS) and the new Rural Sanitation and Hygiene Protocol.
Dr. Mwangangi asked County Executive Committee Members for Health to ensure WASH activities are embedded into the respective County Integrated Development Plans (CIDP) and also domesticate the national documents to their context and implementation.