Energy Chamber Delegation Visits Dakar Refinery in Support of Increased Funding for Infrastructure Rollout across Africa
A delegation from the African Energy Chamber has visited Société Africaine de Raffinage's refinery in Dakar in strong support of increased funding for infrastructure development to maximize the commercialization of Africa's hydrocarbon resources.
A delegation from the
African Energy Chamber
(AEC) , the voice of the African energy sector, visited Société Africaine de Raffinage (SAR)'s crude oil refinery in Dakar to observe developments underway aimed at modernizing the facility and to understand the role that the refinery upgrade will play in boosting Senegal's downstream market. The delegation comprising NJ Ayuk, Executive Chairman of the AEC, and Abdur Omidiya, Executive President of the AEC in West Africa, joined Marième Ndoye, Managing Director of SAR, in a strong support of SAR's efforts to upgrade its facility. The AEC's visit underpins its drive to catalyze investment in the construction of new refineries and the modernization of existing facilities in Africa to maximize the commercialization of domestic energy resources, while reducing dependence on energy imports. Despite holding massive oil and gas reserves, African hydrocarbon-producing countries like Senegal, Nigeria, Algeria, Angola, Namibia, Kenya and South Africa heavily rely on energy imports due to a lack of adequate refining capacity and investments in infrastructure development. As a result, the continent struggles with chronic fuel shortages and high energy costs. Senegal, for instance, despite holding over one billion barrels of crude oil reserves, which can be exploited and processed locally to meet electricity production and other energy needs, is heavily dependent on energy imports to meet domestic demand. SAR's Dakar refinery, the only refinery in Senegal, currently refines 1.2 million metric tons (MT) of crude oil per year, most of which comes from Nigeria and is not able to meet Senegal's domestic demand of around 1.6 million MT.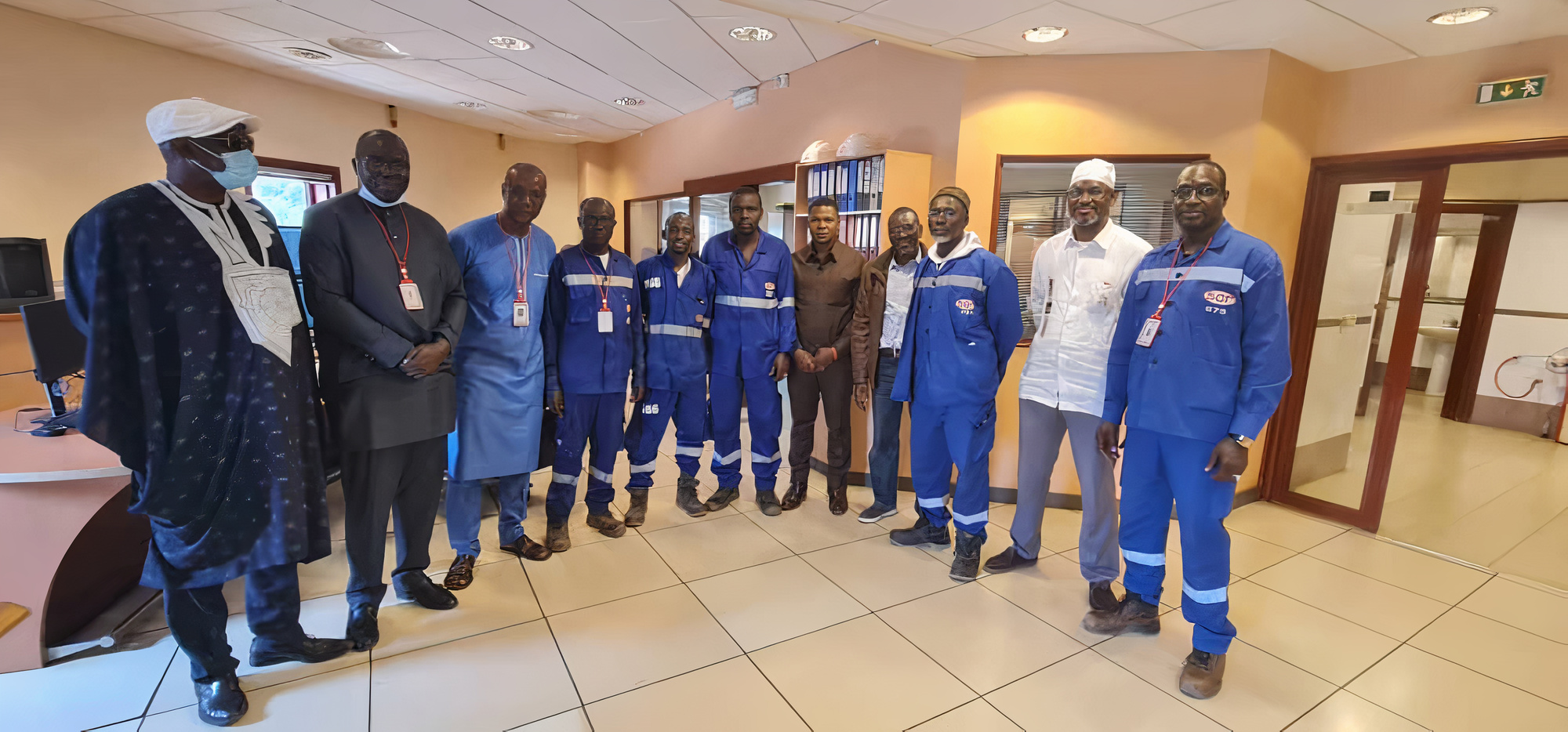 The upgrade of the Dakar refinery, announced in 2018 but delayed due to a lack of funding, will increase gasoil and liquefied petroleum gas processing capacity by 15-20%, from 1.2 million tons to 1.5 million tons of crude per year. With Australian oil and gas firm, Woodside, and Senegalese National Oil Company, Petrosen, expected to start crude oil production at the Sangomar field in 2023, the refinery upgrade will play a critical role in enabling Senegal to meet its energy needs by utilizing local resources. Moreover, with bp and American oil firm Kosmos Energy also anticipated to start production at the $4.8-billion Grand Tortue Ahmeyim gas project in 2023, the refinery will play an important part in driving the government's gas market expansion agenda. Today, Senegal is only able to process 10,000 MT of butane gas, yet the country's needs hover around one million metric tons, which is primarily used for cooking. Having backed the recapitalization of SAR through the acquisition of a 46%-stake in the company in a $720-million recapitalization deal made via Petrosen, the Senegalese Government is prioritizing investments in infrastructure development through the formation of private-public partnerships. "We thank H.E. President Macky Sall for his strong backing of SAR, creating an environment for this to work and ensuring that there is no crisis in Senegal over fuel scarcity," states AEC's Abdur Omidiya. With SAR entering collaboration agreements with German technology firm, SAP, and French-American service company, TechnipFMC, to boost its technical and financial capacity to implement upgrades at the Dakar refinery, the AEC is in strong support of SAR and African governments engaging in partnerships that improve the environmental performance of clean fuels and fuel refineries. "Modernizing existing refineries will ensure Africa remains at the forefront of being a climate champion, while maximizing the exploitation of our hydrocarbon resources to power industrialization progress. We need to support the work of the leadership of SAR and Anibor Kragha of the African Refiners & Distributors Association," states NJ Ayuk, adding, "Senegal is emerging as one of Africa's hydrocarbon strongholds due to increased focus on exploration activities. However, just like many African producers, a lack of adequate refinery capacity stands in the way for the country to leverage its energy resources to address energy poverty and fuel economic growth. The work being done by SAR will further fuel Senegal's hydrocarbons market growth. This is what we need in Africa: more investments and more modern refineries to be able to produce clean fuels in a better fashion. SAR's efforts put Africa in the right direction of utilizing its own energy resources to make energy poverty history by 2030."
*Source
African Energy Chamber