Archbishop Tutu Leadership Fellowship Class of 2022 announced
By Samuel Ouma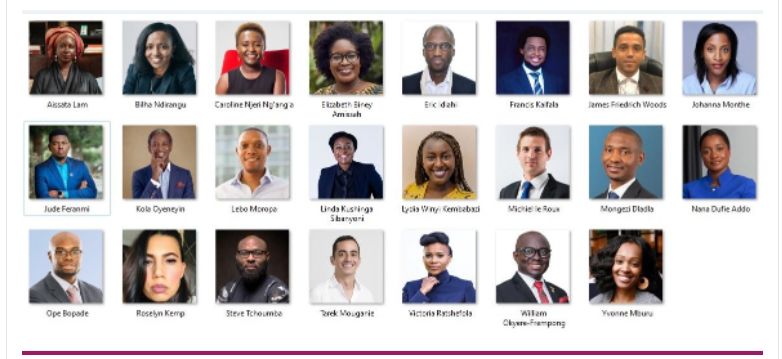 The African Leadership Institute CEO  Dr Jackie Chimhanzi has released a list of 23 people selected to join the Archbishop Tutu Leadership Fellowship Class of 2022.
Each of the participants will undergo a rigorous and introspective leadership experience in order to unlock their full leadership potential.
"The selected candidates demonstrate the incredible wealth and breadth of leadership talent that exists in Africa's young people and bodes well for Africa's future," read a portion of statement issued by Dr. Chimhanzi.
According to the CEO, the 23 individuals were selected from around 330 nominations of outstanding quality across the continent.
They are from Cameroon, Congo, Ghana, Kenya, Malawi, Mauritania, Nigeria, South Africa, Uganda and Zimbabwe.
Dr. Chimhanzi added that a few candidates who were selected in 2020 but could not participate due to COVID disruptions, will join this class.
The 23 include Aïssata Lam from Mauritania, Yvonne Mburum Caroline Njeri Ng'ang'a-Omodi, and Bilha Ndirangu both from Kenya.
Others are Steve Tchoumba (Republic of the Congo), Lydia Winyi Kembabazi (Uganda), Linda Kushinga Sibanyoni (Zimbabwe), Johanna Monthe (Cameroon), James Friedrich Woods (Malawi), Francis Ben Kaifala (Sierra Leone), Elizabeth Biney-Amissah, Nana Dufie Addo, Tarek Mouganie and Dr William Okyere-Frempong (Ghana).
The rest are Eric Idiahi, Jude Feranmi, and Kola Oyeneyin of Nigeria, Lebogang Moropa, Michiel le Roux, Mongezi Dladla, Ope Bobade, Roselyn Kemp, and Victoria Ratshefola from South Africa.