Zimbabwe Suspends Imports Of Live Cloven-Hoofed Animals And Related Products From South Africa
By Wallace Mawire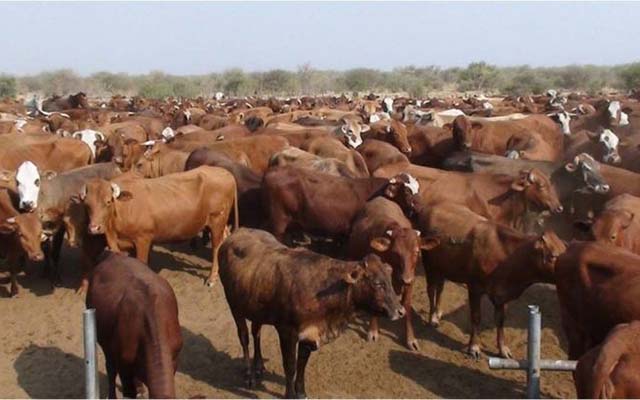 Zimbabwe's Ministry of Lands, Agriculture, Fisheries, Water and Rural Development has suspended all imports of live cloven-hoofed animals and their products from the Republic of South Africa until further notice when the suspension has been lifted, according to a recent statement by the ministry.
According to the Ministry, the suspension follows the recent announcement by the Minister of Agriculture,Land Reform and Rural Development that South Africa is battling 56 outbreaks of the foot and mouth disease (FMD) on farms and communal areas in the Free State,KwaZulu-Natal,Limpopo,North West and Gauteng provinces.
Foot and Mouth Disease is a transboundary animal disease that is easily transmitted from one region to another through illegal movement of infected live cloven-hoofed animals and their products from infected regions or countries.
The responsible ministry in Zimbabwe says that it is requesting maximum cooperation from all stakeholders to eliminate the risk of entry of infected animal products into Zimbabwe.
'It is important that everyone respects all imposed control measures to collectively protect our territory,' the ministry said.
The ministry added that the outbreaks currently troubling South Africa were caused by illegal movements of animals out of the foot and mouth disease control zones in Limpopo.
It is added that the damages caused by foot and mouth disease outbreaks have a negative impact on trade and the economy of the country, as well as the individual livestock owners.
The ministry says that in terms of the Animal Health Act (Chapter 19;01),issuance of permits to import live cloven-hoofed animals and their products has been suspended. It is also reported that all unused permits have been cancelled with immediate effect.
The ministry said that it would continue to monitor the foot and mouth disease situation in the republic of South Africa through the department of Veterinary Services and will advise stakeholders accordingly.