Kenya: First Lady Margaret Kenyatta proposes the creation of a health promotion mechanism to enhance healthcare services
By Samuel Ouma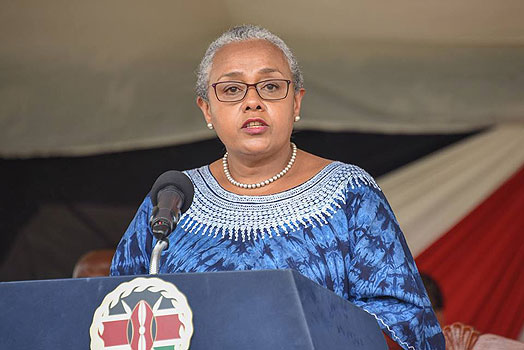 First Lady Margaret Kenyatta has proposed the creation of a health promotion mechanism that will take all stakeholders on board to ensure that Kenyans have access to adequate health information.
"Health literacy efforts and multi-sectorial action that contribute to increased healthy behaviours are key lessons that are essential in safeguarding the public's health," the First Lady said.
She emphasized the need for unity of action among health sector stakeholders, saying their diversity of knowledge and experiences should be harnessed to develop meaningful solutions.
"Our collective diverse knowledge provides significant opportunities that we can leverage on to develop meaningful solutions to global health crises. Through clear communication based on health literacy and collaboration across countries, disciplines, health and education systems," the First Lady said.
She spoke on Tuesday, April 12, 2022, when she officially opened the International Conference on Health Promotion at Kenyatta University held under the theme, "Promoting Health during and Beyond Covid-19″.
She also rallied health sector stakeholders to invest more in interventions to strengthen Kenya's disease resilience through collaborative efforts.
The First Lady said inadequate resilience to disease outbreaks among Kenyan communities, especially among vulnerable groups, can potentially disrupt the country's march towards the attainment of Universal Health Coverage (UHC).
First Lady Margaret Kenyatta hailed the conference for bringing together stakeholders to develop synergies, create partnerships and find solutions to Kenya's health challenges.
"It will also contribute to identifying sustainable practices that will build on our collective efforts of improving the wellbeing of our communities, especially vulnerable populations who have been impacted the most," the First Lady said.
She said it was critical to ensure that vulnerable communities, especially women and children, need special attention due to healthcare access inequalities.