Tanzania's business tycoon Azim Dewji salutes President Samia for supporting transport sector
By Prosper Makene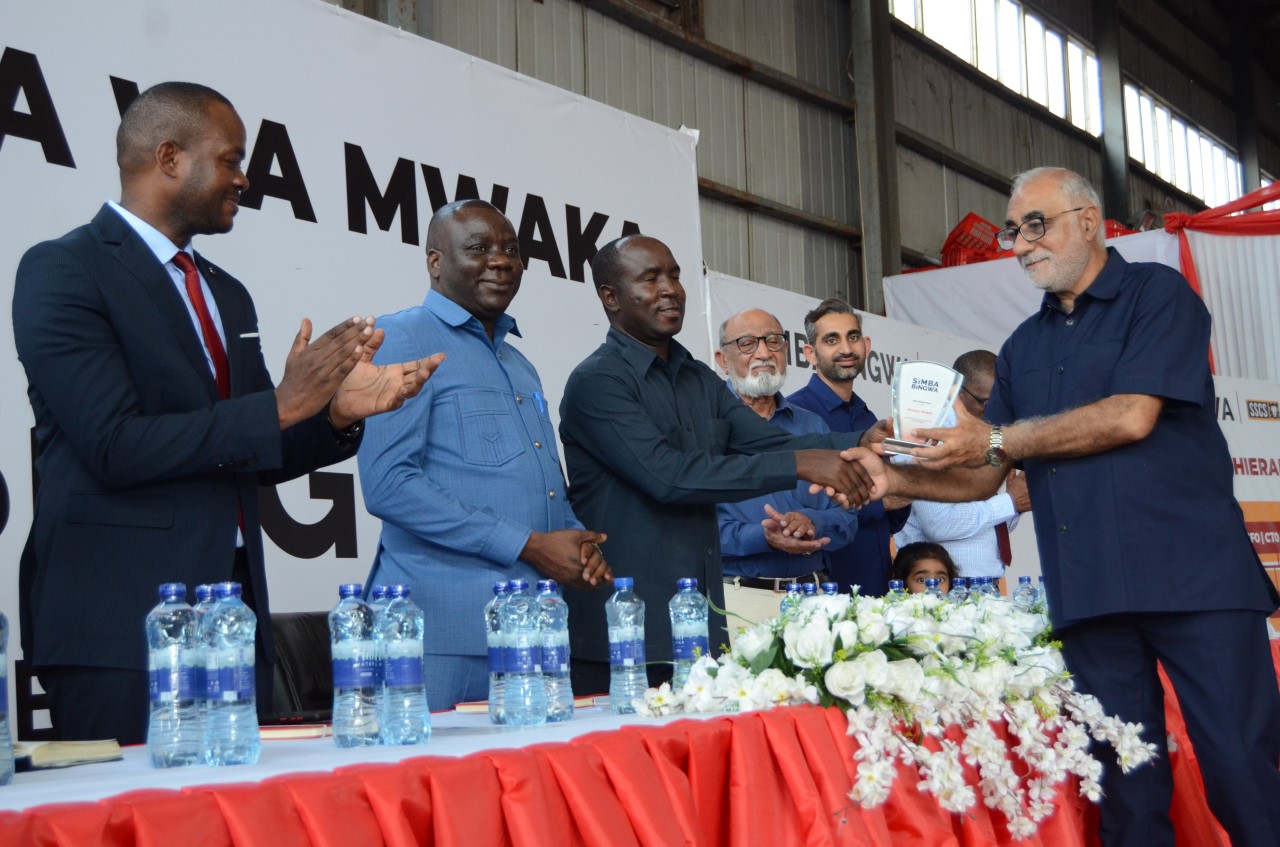 As Tanzania President Samia Suluhu Hassan clocks one year in office this month, Simba Supply Chain Solutions Limited (SSCS) applauds her Excellency's efforts in supporting the transport section.  The board chairman of the company, Mr Azim Dewji, saying that many changes have been made during her short period in high office.
Speaking during the first ever, Simba Bingwa Achievement Awards, and internal performance appraisal program supported by 383 talented Tanzanians in the company, Dewji said:  "During her one year in office, President Samia has played a good role in cementing ties with our neighboring countries."
"At times of distress and success, you depend on your neighbors for the support needed, our President has established good relations with our neighbors through strategic foreign policy with business in mind.  This was reflected in her international but most importantly regional visits to neighbouring countries." he said.
Dewji who is also one of the Tanzania's business tycoon noted: "After the ties with our neighbor's improved, businesses volume has improved and the supply chains through the Tanzanian ports have been adjusting to keep up with greater demands and volumes."
Dewji has further said that during the one year of President Samia, Neighbouring landlocked are now using the Dar es Salaam Port instead of using Mozambique and South African ports due to the business friendliness, political stability, that President Samia has been championing on behalf of her countrymen.
The SSCS Chairman went further commended the President Samia for her good decision of getting loans from outside the country, saying the decision is very health for the economy.
"I commended the President's decision in getting loans from outside the country, the move will support the economy and provide more employment to our fellows Tanzanians," he said.
"Even our company has received more than 20bn/- from NMB Bank and 5bn/- from Habib Bank over the years, and the capital has been used to strategically grow our business, along with enhancing our contribution to local and central government agencies and creating more jobs," he said.
On his part, the guest of honor during the awarding ceremony, Ilala District Commissioner Ng'wilabuza Ludigija commended the efforts done by SSCS and its associates' companies for its efforts in recognizing the employees with awards on a public platform; saying it is an effective investment and such business innovation should occur in both Private and Public institutions to align human capital.
"Recognizing your employees through awards is the best way in showing trust to the workers and this can be a good example to other companies in the country," he said.
The Ilala DC has also congratulated the Azim Dewji's companies namely Simba Supply Chain Solution (SSCS), Simba Logistics Limited, and Simba Trailer Manufacturing Limited for providing employments to over 383 workers.
 "As the government, we are congratulating the group of companies on good governance and by giving employments opportunities to Tanzanians, especially when we profile 99.9 percent of all workers here are locals," the DC said.
Speaking at the sideline of the event, Dar es Salaam City's Lord Mayor Omary Kumbilamoto said: "On my behalf and the City Council, we have to say thanks to the SSCS by providing 0.3 percent of their levies to support developments in Dar es Salaam including constructions of dispensaries, schools and many more."
Speaking on the awards given to best drivers, SSCS's Chief Technical Officer, Aly Dewji said: "We officially launched the Simba Bingwa Performance Appraisal System on July 1, 2021 specialized in managing and coordinating performance and evaluation of our workers."
He added: "This system is essential for the Company to ensure that employees are aware of the Company's goals which are to work collaboratively and to increase efficiency in the workplace to achieve strategic goals in business.
"Simba Bingwa is an individual who has the heart to be a champion every day, when he or she wakes up every morning, the individual must realize that they should perform their work to the best of their abilities with simple goals that eventually add up to a bigger goal.  The Bingwa title comes from every aspect of performance and is a team effort to align a person in the right direction," he concluded.
The winner of the Simba Bingwa 2021 program was Innocent Austack Mbala, who has worked with SSCS for about three years now. The first runner up was Ally Hasssan Mlowezi followed by Nurdin Hamza Ramadhani all truck drivers who have been working tirelessly in providing Supply Chain Solutions to the region.