Tanzania frees main opposition leader Freeman Mbowe from prison
By Prosper Makene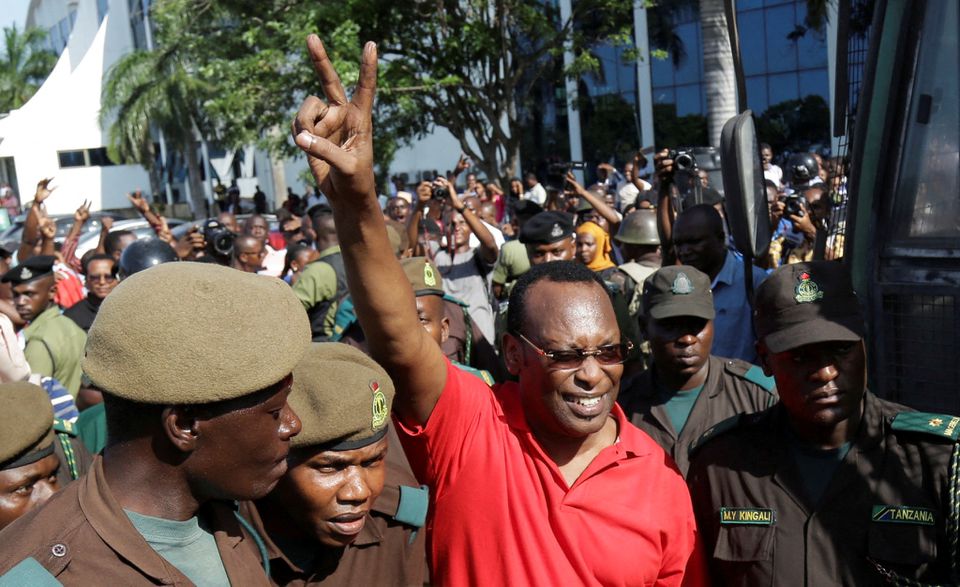 The leader of Tanzania's main opposition party chairman Freeman Mbowe and three co-accused have been set free after the Director of Public Prosecution (DPP) said on Friday that there are no charges against the accused.
 Chadema leader Mbowe and co-accused Halfani Hassan, Adam Kasekwa and Mohamed Ling'wenya were accused of plotting to blow up fuel stations and public gatherings such as markets with the intent of making the country ungovernable.
 However, speaking over the phone from Mwanza after the authorities set free Mbowe and others, Migani Mugabe, a political analyst said: "This brings hopes to President Samia's government…all that we can say is a new era of democracy."
 "We cried to the authorities, and our cries have been seen and they dismissed the charges," George Katyega, a Dar es Salaam resident said.
 Mbowe has been behind bars since July 21 when he was arrested along with a number of other senior Chadema officials in a night-time police raid just hours before they were to hold a public forum to demand constitutional reforms in the East African country.
 Before the case dropped, the 59-year-old was charged with terrorism financing and conspiracy in a case that has sparked concerns about the state of democracy and the rule of law.
 Recently, President Samia met in Brussels with Chadema's deputy chairman Tundu Lissu, who was the party's candidate in the 2020 presidential election but lives in exile in Belgium following an attempt on his life in 2017.