Sudan's President Al-Burhan In Juba in Push For Peace Process
By Deng Machol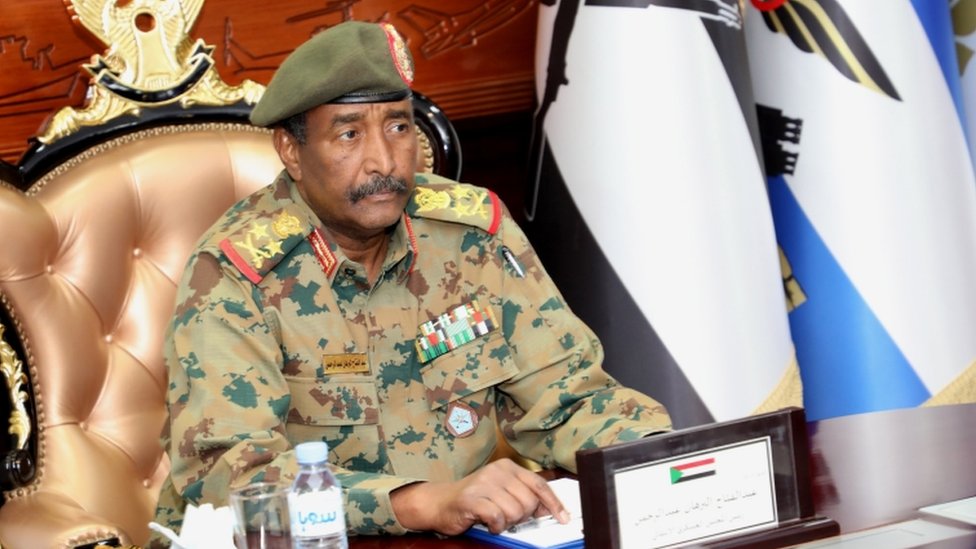 Juba – President of Sudan Sovereign Council Abdel Fattah al-Burhan is in South Sudan's capital  to push for the implementation of the peace process amid the parties' failed to break the deadlock.
Al-Burhan arrived in Juba on Thursday afternoon while on his way from neighbouring Uganda's capital Kampala.
Al-Burhan was received at Juba International Airport by President Salva Kiir.
Al-Burhan is expected to meet with the parties to the agreement and discuss challenges facing the implementation of the fragile peace pact.
The Press Secretary in the Office of the President, Ateny Wek Ateny said, the two leaders will hold a meeting tomorrow (Friday) to discuss issues pertaining to challenges affecting the implementation of the revitalized peace deal.
South Sudan's peace agreement now is in its final year,but key provisions including the security arrangements and transitional justice are yet to be completed.
"The meeting will discuss "where the parties are stuck and what Sudan as a guarantor can do," Ateny told journalists at Juba International Airport.
Al-Burhan will also brief President Kiir on his meeting with Ugandan President Yoweri Museveni as guarantors of the peace deal on the way forward, following the cancellation of the retreat scheduled to take place in Kampala.