Stranded Kenyan students evacuated from Ukraine
By Samuel Ouma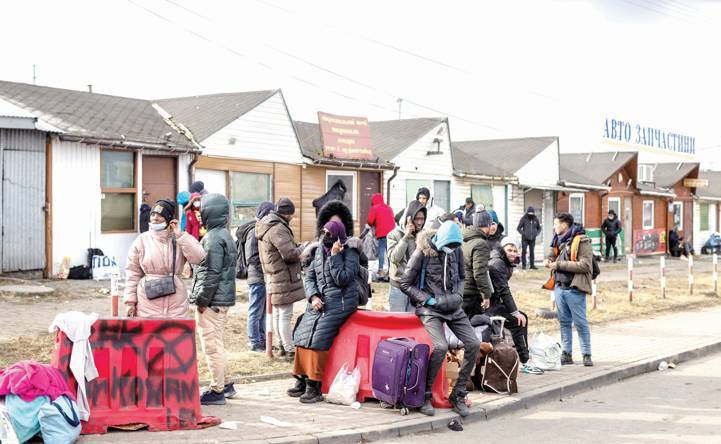 Seventy-Nine Kenyan students have been evacuated from Ukraine.
In a statement, Kenya's Ministry of Foreign Affairs said  74 of the students have crossed the border into Poland, while two have made it to Romania and two more have reached Hungary.
According to the ministry, Kenyan government had negotiated for unrestricted entry of the students into the neighboring EU states
"So far 74 Kenyan students have been evacuated and are in Poland in different cities of Warsaw, Krakovets and Katowice. Two other students are in Romania," said the Ministry.
While two more students are in Hungary, one has already arrived and four others have shown no interest in leaving Ukraine due to personal reasons, the Ministry stated.
"Kenya's Honorary Consul in Kiev is coordinating the evacuation of Kenyans.  Kenyans who are still stranded are encourage to contact our Honorary Consul on +38 044 229 79 13 or on email at ak@kenyaconsul.com.,"
The development comes as the African Union (AU) expresses concern over allegations that African citizens in Ukraine are being denied the ability to traverse borders in order to seek safety as they attempt to flee the violence in Ukraine.
"Reports that Africans are singled out for unacceptable dissimilar treatment would be shockingly racist and in breach of international law," AU Chair, Senegal's President Macky Sall, and Moussa Faki Mahamat head of AU Commission said in a joint statement.