Sonangol's Regeneration Program Will Prepare Angola's Oil and Gas Industry for the Future
The implementation of Sonangol's Regeneration Program will position the southern African country's state-owned company as a competitive and profitable energy company.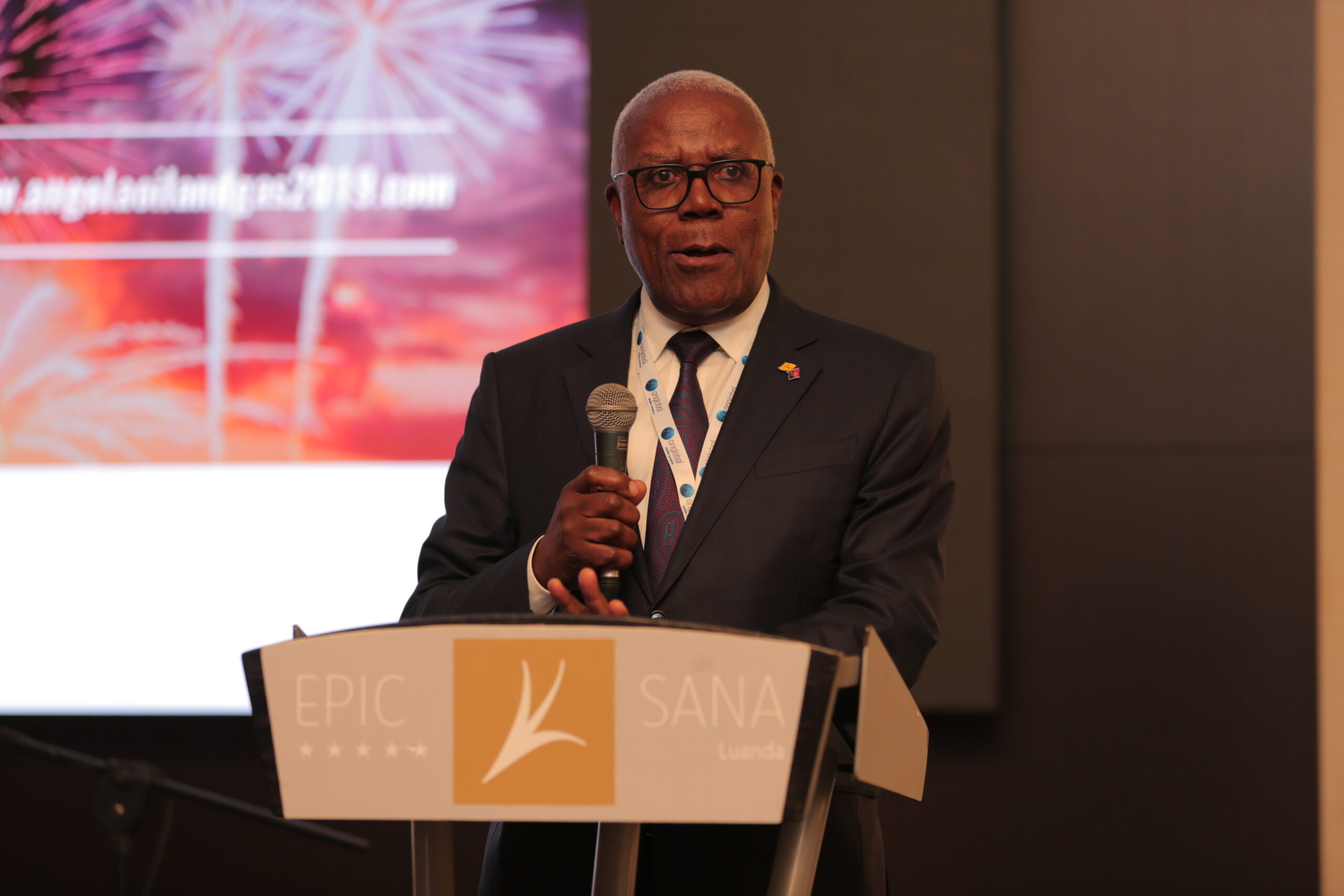 Despite the recent hike in oil prices as a result of the conflict between Russia and Ukraine, major companies in the oil and gas sector globally will continue to undergo significant shifts in their business models to ensure their long-term survival and profitability. Underlying shifts in the operating environment globally, which include energy transition, change in consumption patterns, the move towards other sources of energy, a focus on attaining net zero and technological changes make it imperative for oil and gas companies to revisit the same business models that made them become global powerhouses generating billions of dollars in revenue and profits for shareholders. Major international oil companies are already well underway in this process, including the likes of Totalenergies and Equinor who have gone as far as rebranding, in a bid to reposition themselves as energy solution providers rather than just oil and gas companies.
Separation of the Concessionary Function and transfer to the National Oil, Gas and Biofuels Agency
This has freed Sonangol of the regulatory function in the sector, bringing in much needed transparency in the relationship between Sonangol and other operators in the country. The result of this can already be seen in the swifter approval of work plans by the new concessionaire, Angola's National Oil, Gas and Biofuel's Agency (ANPG), that have led to successful finds and in field developments by international oil companies such as Totalenergies and ENI.
Developing Sonangol's capacity as a world class upstream operator
Ceding the concessionaire role, has also given Sonangol the necessary resources and focus to conduct a portfolio review, that has led to numerous assets deemed as non-core, some of them oil producing to be put up for sale. These include; Blocks 06/15, 31, 18, 3/05, 27, 23, and 4/02. Sonangol has received multiple bids and the process of deciding on the preferred bidders is still ongoing. It is however very likely, that the sector in Angola will see new entrants in 2022, with the commitment to develop these blocks, which represent a tremendous opportunity in what is a proven tried and tested petroleum basin. In line with portfolio optimisation initiatives, Sonangol seeks to develop its own capabilities to operate its preferred assets end to end, with the target of producing at least 10% of national production. Initial steps in this direction include the competitive acquisition of onshore exploration acreage in last year's ANPG sponsored bidround.
Adoption of a new organisational model
The new organisational model, is meant to ease Sonangol's transition. It reduced departments from 21 to 12, divided under five core business units and a Holding company that will hold non core assets and businesses until they are totally phased out of the Sonangol group. This has reduced personnel costs, increased transparency, and reduced corporate bureaucracy
Financial restructuring
Ultimately, the goal of the restructuring is to lead Sonangol back to long term profitability, so that it becomes again once more a corner stone for positive impulses into the Angolan economy rather than the burden it seemed to have become in recent post crisis years. Despite the reporting of a USD 4.1 Billon following the outbreak of the global covid-19 pandemic, a collapse of oil demand and temporarily negative pricing on the oil market, Sonangol has undoubtedly made progress. The high loss is also due to the realisation of losses that were made in previous years but not registered as such. The sale in no core assets, through the state managed PROPRIV program, is expected to also yield billions of dollars that are expected to support the restructuring program to a successful end.
Increasing value creation in Angola
In an effort to increase value creation in Angola, Sonangol's restructuring has offered the perfect opportunity to address the refurbishment of Luanda's refinery, as well as increase refining and petrochemical industry capacity in the country through the building of a new refinery. Several refinery projects are already well underway, including in Lobito and Cabinda. These will not only increase value creation in Angola, they will lead to an easing of pressure on hard currency reserves for the importation of refined products, as well as build Angola into a major supplier of refined products to neighbouring countries in the region.
Evolving from an oil and gas to an energy company
In line with industry peers, Sonangol is positioning itself to becoming a fully-fledged provider of energy solutions beyond oil and gas. Gas, which has traditionally played a limited role in Angola, is gaining in prominence with the adoption of a gas plan. The new sonangol has also put the resources necessary in place to develop a gas business that does not only look at how to explore for oil and gas but also how to commercialise gas to power opportunities. In partnership with other IOCs like ENI and Totalenergies, Sonangol is investing in solar projects in Angola. This trend is likely to continue. Buoyed by the initial successes of the regeneration program, it is likely that Sonangol doubles down on the current direction, in a bid to ensure stability and provide the basis for a much-touted international listing. CEO, Sebastião Gaspar Martins, has earlier indicated to plans to float 30% of the company on an internationally reputable stock.  These statements were as well echoed by Angola's Minister of Mineral Resources, Petroleum and Gas, H.E. Diamantino Azevedo who stated that, "the IPO program is part of the long-term strategy of the NOC Regeneration Initiative". These and many other topics on Angola's oil sector and Sonangol are expected to be in the spotlight at this year's edition of Angola Oil and Gas, scheduled to be held on 29,30 November and the 1 December 2022. Angola Oil and Gas 2022 is the official conference of the Ministry of Mineral Resources, Petroleum and Gas of Angola ministry and will bring together stakeholders from Angola's oil and gas industry, as well as global investors and services companies interested in opportunities in Angola.
*Source Energy Capital & Power.Verner Ayukegba is Senior Vice-President of the African Energy Chamber
In the case of National oil companies like Sonangol, these bumper revenues in-turn served as the corner stone for higher government spending across all sectors, growth and economic prosperity. Such spending led to post war Angola becoming one of Africa's most prosperous economies GDP per capita which was similar to the sub-Saharan average in 2000, nearly tripled by 2014, when compared to other African countries. It is therefore understandable, that the government of Angola sees the restructuring of its national oil company Sonangol, in the aftermath of multiple oil sector crisis since the 2014 as critical to the wellbeing of its entire economy, given the important role the company plays in the country's economy. It is worth noting, that the restructuring of Sonangol is only one part of a broader reform agenda of the entire Angolan economy which the government under HE President João Lourenço, embarked on, including the privatization of multiple government entities, the reform of the banking sector, the reform of the labor market, the strengthening of efforts to diversify the Angolan economy, the prioritization of agriculture, and the liberalization of local content rules. Since the start of its regeneration plan in November 2018, Sonangol has seen a seismic shift in the way it conducts business. Main objective of the program, is to refocus Sonangol on core oil and gas business segments, making it more robust and competitive whilst at the same time, starting-off the process of exploring other energy businesses such as renewables, as well as more recently hydrogen. The appointment of oil and gas sector veteran Sebastião Gaspar Martins was meant to provide steady leadership, at a time when the company as well as the oil sector globally is undoubtedly going through major changes. Key tenets of the restructuring program include;