Safeguard Citizens' Rights And Liberties, Release Transition Timeline – NDI Calls On Guinea's Transition Authorities
By Boris Esono Nwenfor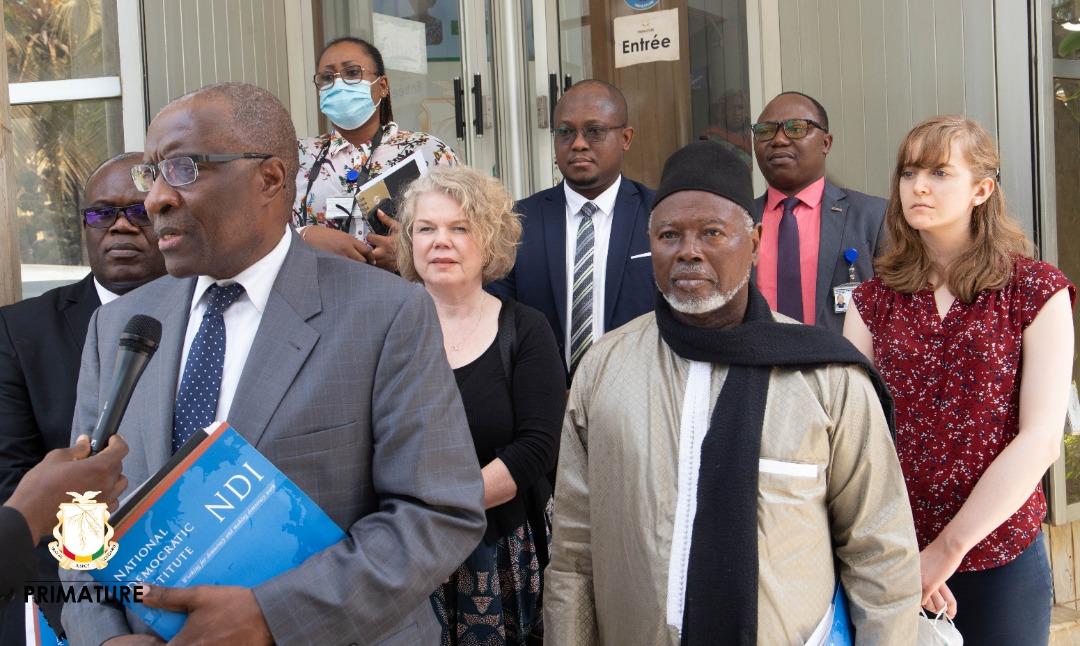 Following a seven days technical assessment mission to Conakry, Guinea, the National Democratic Institute, NDI, has called on Guinea's Transition authorities led by Transition President, Col. Mamadi Doumbouya, to release a transition timeline "to provide more clarity and focus to actions by government entities, political parties, civil society and other stakeholders that will enhance confidence and citizen participation, and hence guarantee the success of the transition."
From March 9-15, the technical assessment mission to Conakry, Guinea had the mission to gauge citizens' priorities during Guinea's transition process following the coup d'état of September 5, 2021, and to explore possibilities for technical assistance to civilian-led institutions and civil society organizations working to ensure an inclusive, transparent and credible transition.
The delegation  called on the Transitional Council to initiate and maintain a robust, nimble and inclusive consultation process among the major stakeholders without duplicating transitional institutions and/or their competencies, to foster better and stronger lines of communication with political and civic stakeholders.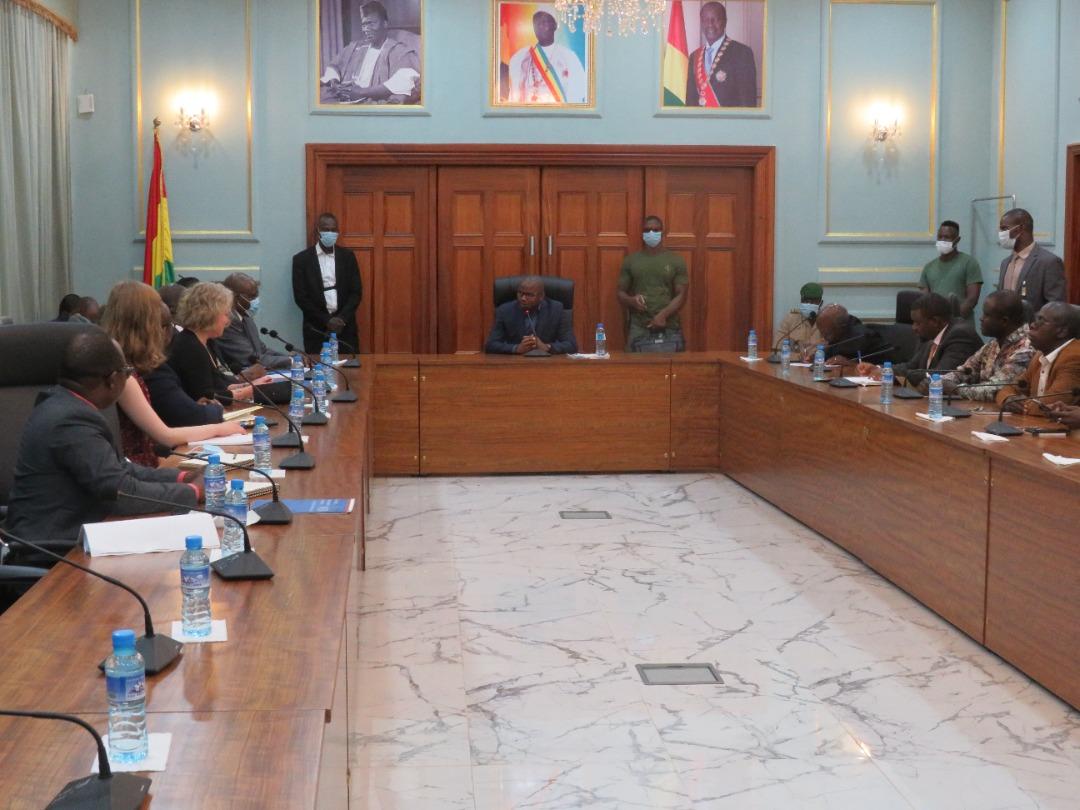 "Prioritize reforms that would demonstrate the military's public commitment to return the country to civilian, democratic rule, and establish consensus around significant issues that will be better dealt with long-term by the elected executive and legislative branches of government," NDI said in a report.
To political parties, DI called on the Transitional Council to "Engage vigorously in the transition and conduct a critical assessment of the roles and responsibilities of political parties in building and safeguarding democracy, and educate members and supporters about their constitutional rights and responsibilities."
"Use the transition period to revive internal democracy within parties, including by prioritizing the inclusion of women and young people and providing them with leadership opportunities."
The delegation was composed of Dr Christopher Fomunyoh, NDI senior associate and regional director for Central and West Africa; ​Mr Alioune Tine, director of Afrikajom Center (Senegal); Ms Ulrike Rodgers, NDI program director for Francophone West Africa; Mr Kevin Adomayakpor, NDI resident director in Burkina Faso; and Mr Paul Komivi Sémeko Amegakpo, NDI resident director in Guinea.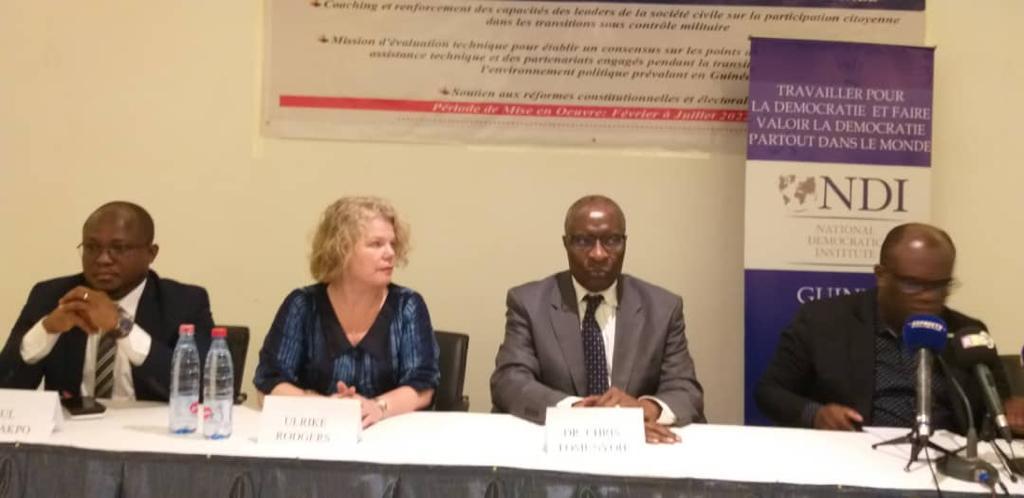 NDI's visit coincided with several actions taken by Guinean stakeholders that could enhance the Transition's credibility. These include a declaration signed by 58 political parties and associations demanding greater transparency and inclusiveness in the transition process; national outreach by the CNT across all regions of the country to gather citizen opinions on the constitutional review process; and an announcement by the Transition government of plans to launch national consultations by March 22, to harness citizen input into critical aspects of the Transition.
Despite notes of optimism, the delegation identified potential flashpoints that could revive political tensions and perhaps violence, if not speedily addressed such as a lack of clarity on the transition timeline, and order of priorities during the transition period. Many Guineans complained about recent actions by transition authorities that contradict earlier declarations in fall 2021.
While members of other transition bodies are known, including Cabinet ministers and CNT Councilors, membership of the military's central decision-making organ, the National Committee of the Rally for Development (CNRD), remains unknown. Many Guineans stated that it is unreasonable to expect citizen buy-in for decisions made by a body whose membership is unknown. Such opacity is generating growing mistrust and a potential lack of accountability that could weaken national and international confidence in the transition process.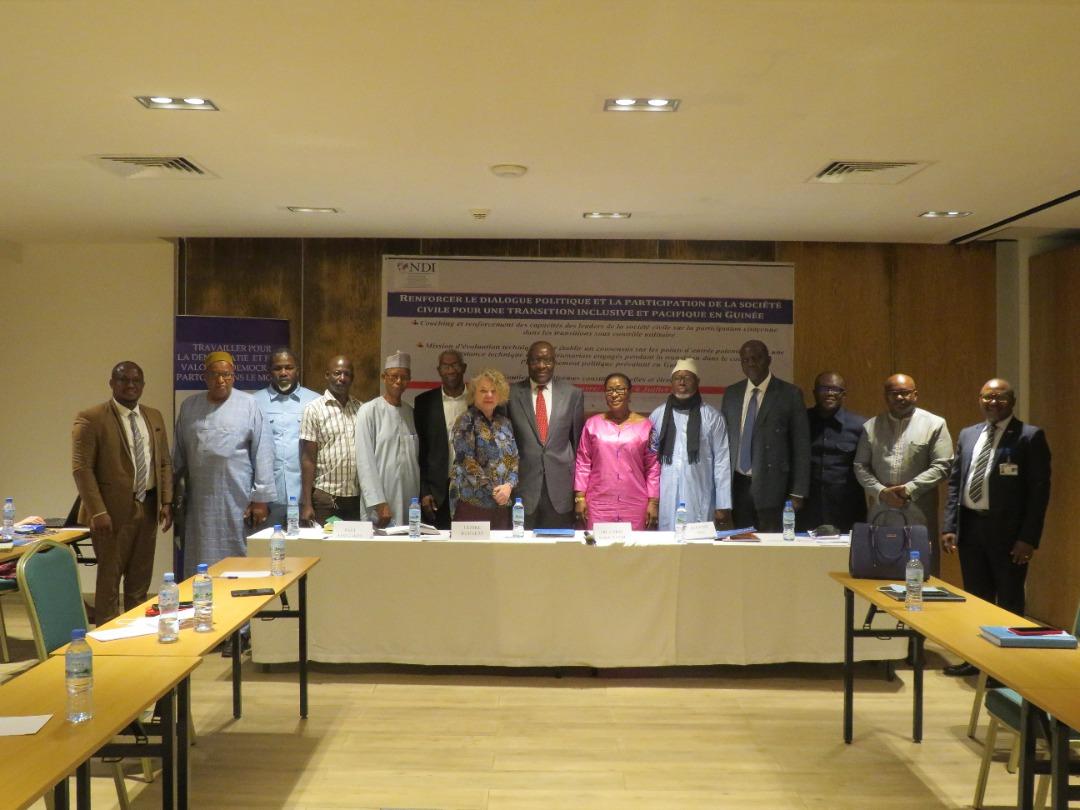 The delegation also noted a very low level of women's representation and inclusiveness within Guinea's transition institutions. The CNT has 24 women (out of 81 members); however, only one of eight governors is female, and out of 33 senior divisional officers (prefects) and 304 sub-divisional officers (sub-prefects), none is a woman. Also, the participation of women in the transitional government is low.
Guinea has a long history of defending its rights and freedoms. They have always opted for a democratic path when offered alternatives. The NDI delegation hopes that the voices of the proud people of Guinea will be respected so the ongoing transition is peaceful, transparent, and inclusive and facilitates the timely emergence of a legitimate, representative and democratically elected government.
Brief background on NDI
NDI is a non-profit, non-partisan, non-governmental organization that works in partnership around the world to strengthen and safeguard democratic institutions, processes, norms and values to secure a better quality of life for all. NDI envisions a world where democracy and freedom prevail, with dignity for all.