Rwanda Defense Minister in Burundi in sign of warmer ties
By Maniraguha Ferdinand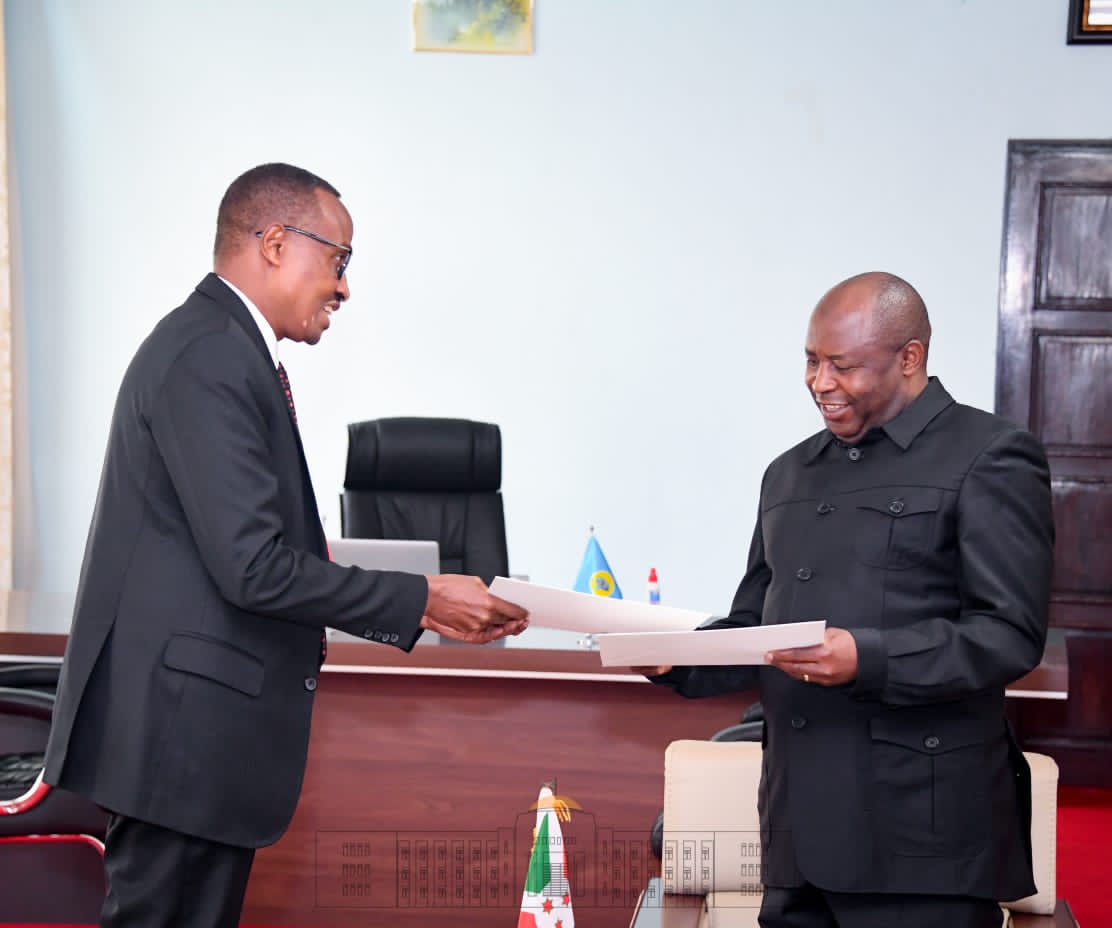 Rwandan Defense Minister, Major General Albert Murasira was received on Tuesday by Burundian President, Evariste Ndayishimiye with the aim of restoring relations.
Burundian Presidency tweeted that Murasira brought a message from President Paul Kagame.
A spokesperson for Burundian Presidency later said that the two officials discussed about  "normalization of relations of the two countries".
This visit came after two months that Minister of Foreign Affairs of the Republic of Burundi was received by President Kagame in Kigali.
Both countries started a journey of repairing their strained relations, after  seven years of tit for tat.
Burundi has been accusing Rwanda of harboring those suspected of trying to oust the later former president Pierre Nkurunziza while Rwanda accuses its southern neighbor of supporting rebels against Kigali.
The horizon seems to be clear  since 2022, after the coming to power of President Ndayishimiye.