Russia's Grain Export Restrictions Could Affect Africa
By Kester Kenn Klomegah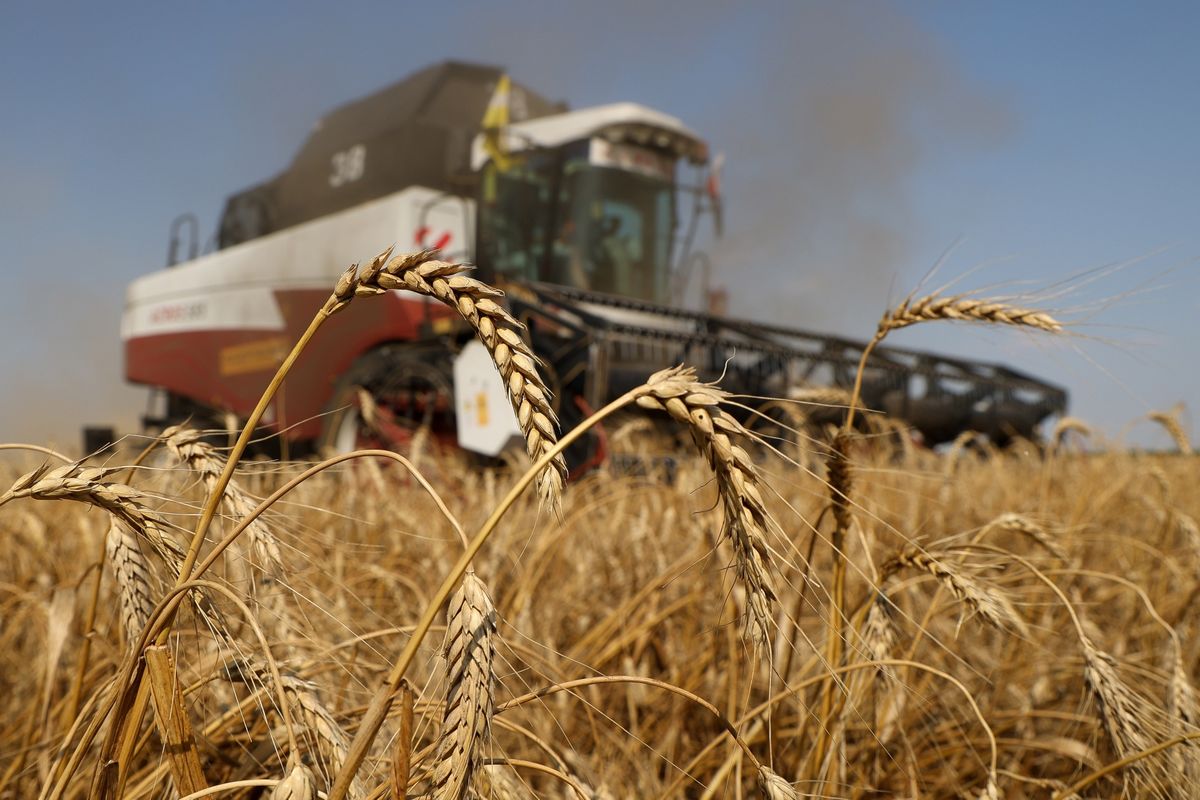 With Russian government announcement on March 14 to temporarily halt exports of wheat rye, barley and maize abroad, a number of importing African countries are experiencing rising prices. The Russian government decision was directed at saving domestic (internal) shortages as Western and European sanctions are broadened against Russia for its special military operation it began February 24.
As the United States and the European Union (EU) tighten their sanctions on Russia due to special military operation, demilitarization and denazification in Ukraine, Prime Minister Mikhail Mishustin signed an order banning the export of white and raw sugar until Aug. 31, and banning wheat, rye, barley and maize exports to neighbouring Eurasian Economic Union states until June 30. The measures were adopted "to protect the domestic food market in the face of external constraints," the government statement said.
Many external countries would be affected by the exports suspensions, but would keep on providing special export licences to traders within its current quota. Russia is the world's largest wheat exporter with Egypt and Turkey among the main buyers. It competes mainly with the European Union and Ukraine. European wheat prices rose after Interfax news agency reported on Russia's bank on grain exports. It did not initially mention the exclusions from the ban.
With the Russian government slapped restrictions on exports, a number of African countries risk possible shortage of wheat and fertilizers due to Russia-Ukraine crisis. For instance, the Mozambican government has warned that the country could experience a shortage of wheat and fertilizers as a direct result of the crisis between Russia and Ukraine, one of the main producers of these materials.
According to Minister of Agriculture and Rural Development, Celso Correia, this could result in higher prices for these products and their derivatives. He was speaking at the official launch of the rice harvest campaign in Regadio do Baixo Limpopo, Gaza province. Minister Correia took advantage of the opportunity to reiterate that the country hoped, by 2030, to attain self-sufficiency in rice production, while in the meantime reducing imports of the cereal as much as possible.
Writing for The Conversation, Wandile Sihlobo, Senior Fellow, Department of Agricultural Economics, Stellenbosch University, says that wheat and other grains are back at the heart of geopolitics following Russia's invasion of Ukraine. Both countries play a major role in the global agricultural market. It is very important for African leaders to pay attention to the current situation and related trends.
Russia is the world's leading exporter of fertilizer materials in value terms , followed by China, Canada, the US, Morocco and Belarus. These fertilizer mixtures include minerals or chemicals ranging from nitrogen to phosphorous and potassium. Fertilizer constitutes a significant share in the growth of agricultural commodities and crops across the world, and substantial share of input costs. In South Africa, fertilizers account for about 35% of grain farmers' input costs in South Africa.
Widely popular Russian media, Rossiyskaya Gazeta on March 10 reported that the global food crisis which began during the pandemic is compounded by the suspension of the export of wheat and sunflower oil from Russia and Ukraine. While this problem might not significantly affect Russia, the European Union is already concerned over the lack of products.
Signs of a food crisis were already obvious before the special military operation in Ukraine, says Evgenia Serova, Director for Agricultural Policy of the Higher School of Economics. The price hike was triggered not only by the pandemic but also by the EU-US switch to biofuel, which began draining the volume of crops used as food products, the expert said.
Besides logistics problems, due to the aggravated geopolitical situation, the world market may be negatively impacted by the suspended export of Russian fertilizers. The Russian Industry and Trade Ministry recommended this move amid the sabotage of carriers refusing to transport Russian products. Russia ranks among the top three global exporters of mineral fertilizers. Freezing this export would only spark a price hike, the expert noted, and predicted further that "for at least the next couple of years we will have to live under the conditions of galloping food products inflation."
During the previous years, Russia raised its exports aiming for revenue and get foothold on the foreign markets. Director General of the Institute for Agricultural Market Studies Dmitry Rylko considers that exports initiative to be promising, though Russian products are not very popular abroad. He thinks that promoting exports will not only help raise awareness of the marketed goods on international markets but also improve their quality. "The issue is about promoting premium-segment products, which will also foster tourism internationally," Rylko said.
There is still a lot that is not known about the geopolitical challenges that lie ahead. But for African countries there are reasons to be worried given their dependency for grains imports. In the near term, countries are likely see the impact through a surge in prices, rather than an actual shortage of the commodities.
According to research reports, African countries imported agricultural products worth US$4 billion from Russia in 2020. About 90 percent of this was wheat, and 6 percent was sunflower oil. Major importing countries were Egypt, which accounted for nearly half of the imports, followed by Sudan, Nigeria, Tanzania, Algeria, Kenya and South Africa.
Similarly, Ukraine exported US$2.9 billion worth of agricultural products to the African continent in 2020. About 48 percent of this was wheat, 31 percent maize, and the rest included sunflower oil, barley, and soybeans.
Long before the February 24 crisis, Russia indicated strong preparedness and high interests to broaden cooperation in trade and in the economic sectors in Africa. It is difficult to predict now. In the meanwhile, Russian President Vladimir Putin has ordered to restrict or prohibit import and export of certain products and raw materials from Russia in 2022, according to the decree on special foreign economic measures aimed to ensure Russia's security.
"Ensure implementation of the following special economic measures until December 31, 2022: export and import ban of products and/or raw materials in accordance with lists to be defined by the government of the Russian Federation," the document says, adding that a separate list will define goods, whose export and import will be restricted. The decree becomes necessary in order to ensure Russia's security and uninterrupted operation of agriculture and industry.
According to the Russian Ministry of Foreign Affairs, the preparations for the Russia-Africa summit are in the active stage. The dates of the summit have not been determined yet. The first Russia-Africa summit took place in October 2019, and it was co-chaired by Russian and Egyptian Presidents, Vladimir Putin and Abdel Fattah el-Sisi. The next summit is scheduled for autumn 2022.