President Zimbabwe:Mnangagwa drives the clean water initiative, ropes in covid-19 vaccination blitz as two main key areas of national concern..
By Nevson Mpofu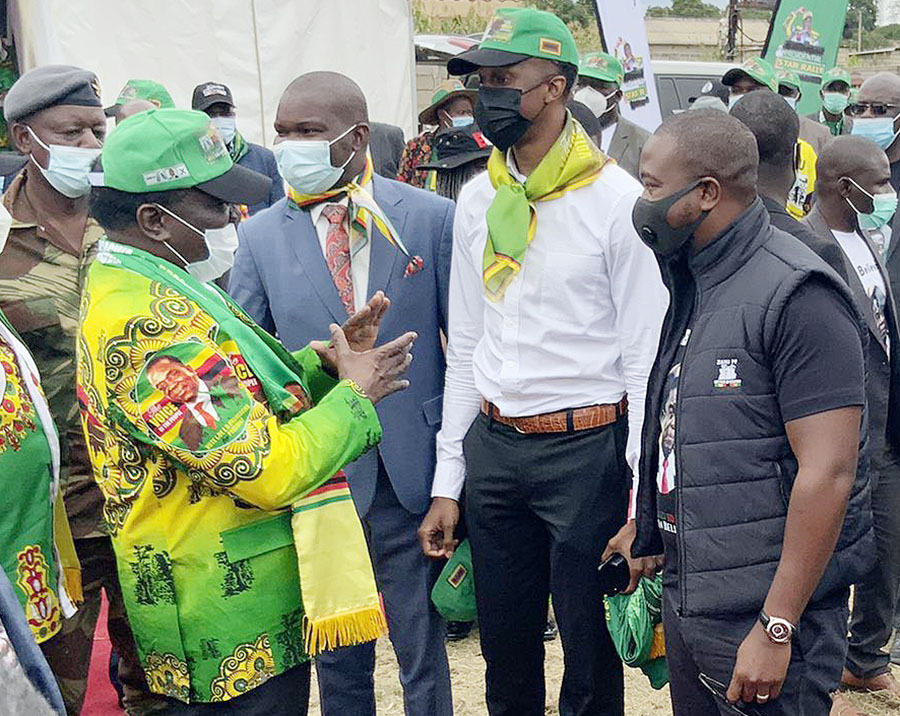 President Mnangagwa a few days ago started in Harare's hinterland and satellite town of Chitungwiza 25 kilometers away launch of clean water campaign. This is on the side-lines of covid-19 vaccination blitz which started last week .The drive of the two strategic areas is to bring sanity of good health in a bid to manage , control and end spread of air , water borne and respiratory infections / diseases to the nation , it has been learnt.
Minister of Information, Publicity and Broadcasting Services Monica Mutsvangwa said the blitz to manage well and eliminate covid-19 is in line with the clean water campaign launch which President Mnangagwa is driving for the country to move well during this time of the pandemic of covid-19 .
"The Presidential Bore-hole scheme launched in the satellite town of Chitungwiza goes hand in hand with the covid-19 vaccination campaign blitz launch now almost a week ago."
"Water and vaccines are two key ingredients for covid-19 prevention. This comes at a time we are facing the pandemic of covid-19 which needs attention and at the same time demands cleanliness. It is important to rope in vaccination as way of moving on swiftly to curb, eradicate, and automatically eliminate covid-19."
"The Bore-hole Scheme has been done in Harare and Chitungwiza . There are 1200 solar powered boreholes and 20 more in Marondera . We target to reach 70% population by July 2022 in line with World Health Organization regulations.""
Monica Mutswangwa speaking on behalf of Government and the President himself said the country has enough vaccination stocks. It received 22 405 000 doses. It utilized 8 034 932 doses. Of vaccines utilized to date, 4 428 726 were1st administered doses, 3 443 832 were 2nd doses. Vaccines are for 12 years and above age groups .Zimbabwe recorded 244 685 cases, 234 895 recoveries and 5 429 deaths.
Cases declined with 2 004 cases reported during the week. This is 30% decrease from 3 306 cases recorded the previous week. Through government effort covid-19 decreased 2,3% this week from 3,0% the previous week. There are no admissions to Intensive care unit. All this is done under WHO guidelines….