Mozambique: Two death from demonstration against Malawian currency ban
By Jorge Joaquim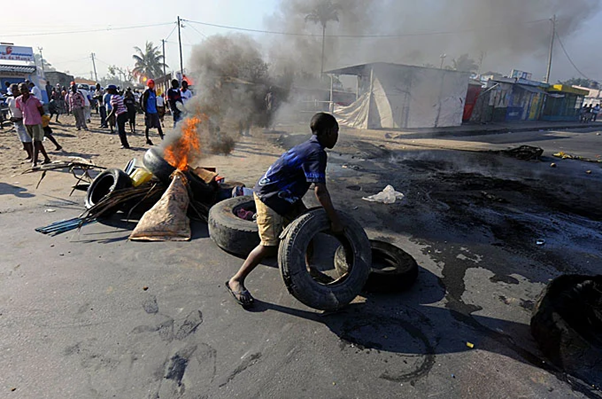 Two people died and one contracted injuries this Tuesday in Zambezia province, northern Mozambique, in a popular demonstration against the local authorities' measure to ban the use of the kwacha, Malawian currency in trade.
The victims were reportedly hit by stray bullets, fired by border guard and Mozambican protection police officers requested to restore public order and tranquility, local police told the press.
Along Zambezia-Malawi border, in Molumbo, Milange, Derre and Morrumbala districts, it is common to use the Malawian currency instead of the Mozambican Metical in trade.
And to reverse this situation, the government authorities in Molumbo are appealing to people to abandon the kwacha. The population does not accept, claiming that the Malawian currency is the one that facilitates trade in that area since the 1990s.
The protesters set up barricades, set fires and questioned the physical integrity of State officials, the police said.