Mozambique to start producing Gas in October
By Jorge Joaquim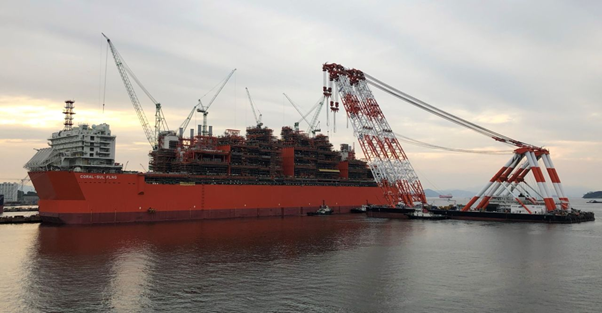 The production of Liquefied Natural Gas (LNG) above the Coral South gas field through a floating platform, within Area Four of the Rovuma Basin, off the coast of the northern Mozambican province of Cabo Delgado, will start in October, the Mozambique government said yesterday.
The platform, which reached Mozambican waters on 3 January after a lengthy voyage from South Korea, where it was built, will place Mozambique among the world's main LNG producers.
"The information I can provide with certainty is that in October of this year we will begin to see the first results in terms of production," said the spokesperson of the Council of Ministers, Filimão Suaze, during the usual press briefing.
The platform is owned by a consortium headed by the Italian energy company, ENI, and contracts have already been signed to sell its entire LNG production to British Petroleum (BP).
The Coral South project will have a production capacity of 3.4 million metric tonnes of LNG per year.
It is the first of its kind to be operated in Africa. Only four floating LNG platforms have been built, all of them in Korean shipyards.
The platform is 414 metres long, 65 metres wide and 39 metres tall. It is an integrated unit that will extract, liquefy, store and assure the delivery of its production. It also has a residential complex capable of hosting about 350 employees.
ENI discovered the Coral South gas field in May 2012. It is estimated to contain about 16 trillion cubic feet (TCFs) of gas.